Discussion Starter
·
#1
·
Hi all,
New to the owners club, picking up my b8.5 cab on Sunday. Cannot wait and thrilled with the spec of the car, with exception of the media system. I've read a lot of threads on here and other forums, but haven't found exactly what I'm looking for so hoping someone may be able to help
so firstly, current system is Audi Concert. Controls are on the dash, so no Nav. I don't know exactly what system I have in terms of 2g, 3G etc. as I've only test driven the car briefly, but I think by the photos below I have 3G low? Has a media button so also assuming there is an aux?
essentially what I would like to do is:
1. upgrade system to support Apple car play. There are some plug n play out there, but all vary in regards to compatibility and quality. I live in Sussex, England. Has anyone used this company before?
About Us | Audi Upgrades
also found this which to me looks great, but cannot find any reviews -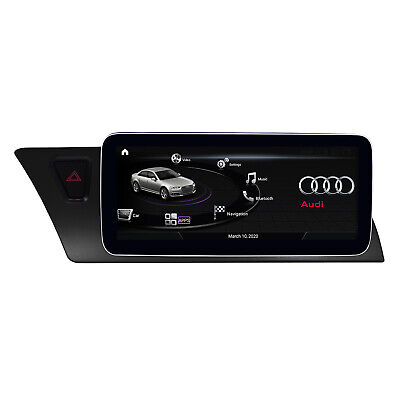 2 x USB, 1x SD; SD Max support 32GB ,USB Max support 64GB. Audi A5 (2009/2016) Android Screen Upgrade. Touchscreen display. Support Phone link Function: AirPlay(iPhone), Miracast(Android). Audi A5 (2009-2016).
2. Move controls from dash to centre console. Struggled to find this anywhere, but I'd prefer the controls on the console for ease whilst driving. Nav button will obviously be useless as it's not built in to my system anyway, which is the reason for wanting Apple play.
I did read through the hybrid mmi thread, unless I've missed something I couldn't find anything that matched exactly what I'm looking for, but apologies if I'm duplicating threads!
Any help would be greatly appreciated!