Discussion Starter
•
#1
•
This is a detail which Robert has carried out on his own car. Its quite an interesting one so I wanted to share it with you all just to show you what can he achieved!
Well after decided to change my car, I sold the BMW and got myself a Saab 9-5 Hot Aero....for those who dont know this is the one with the 2.3 High Pressure Turbo producing 250bhp as standard and very easy to tune.
This is how the car arrived home: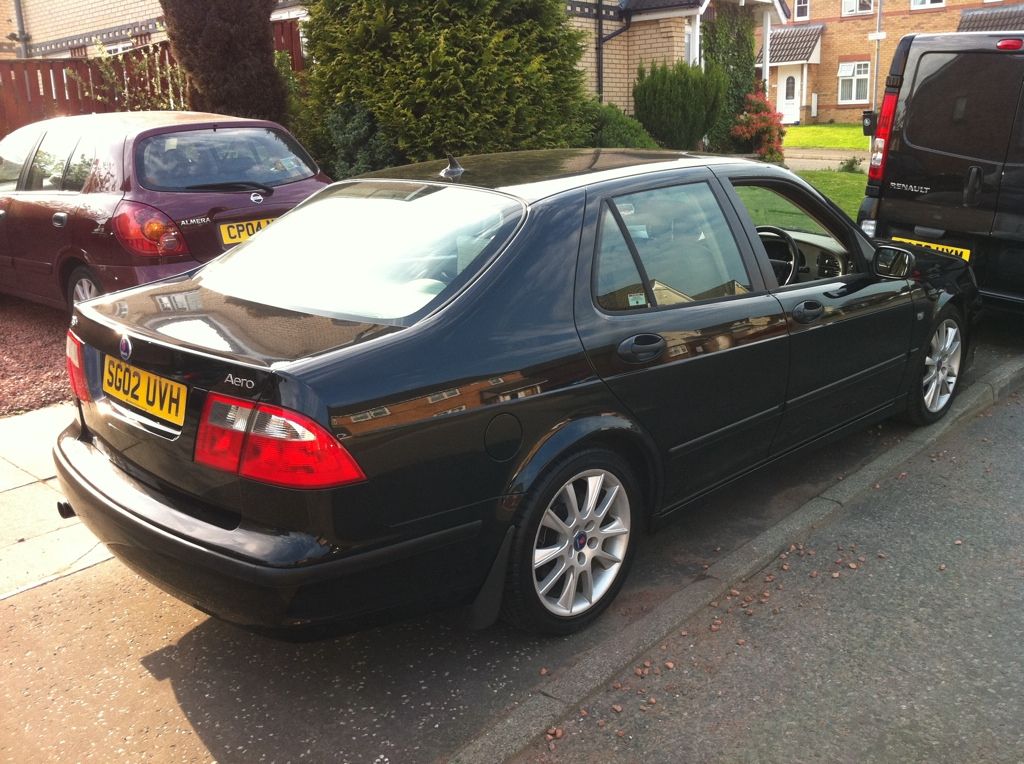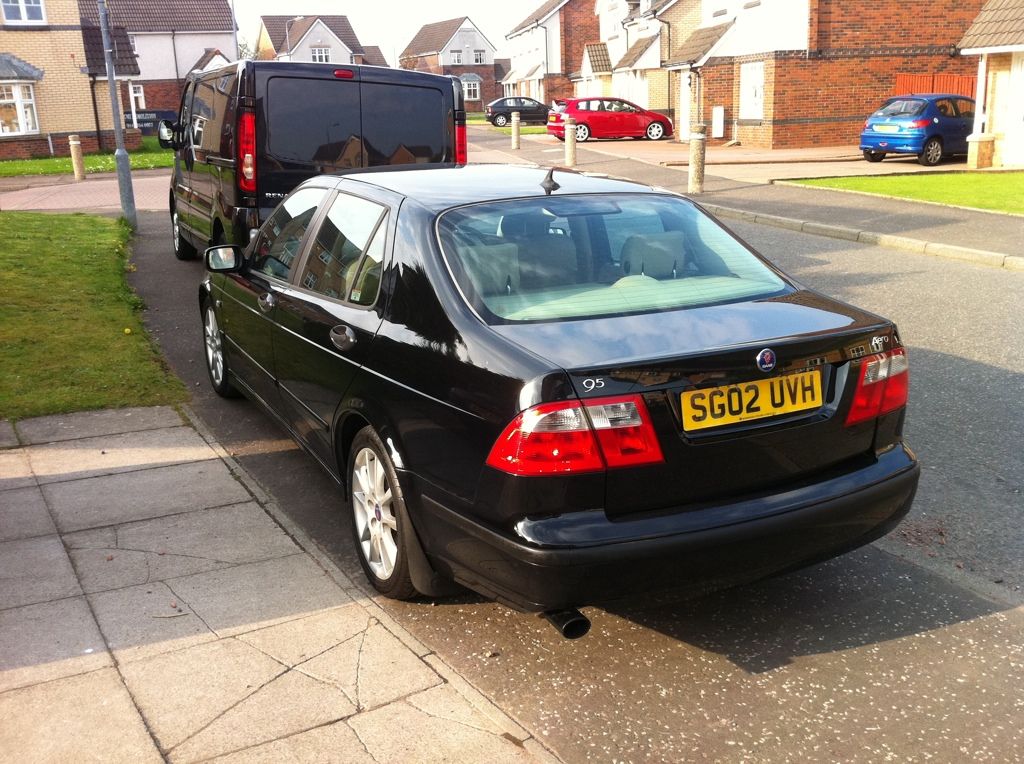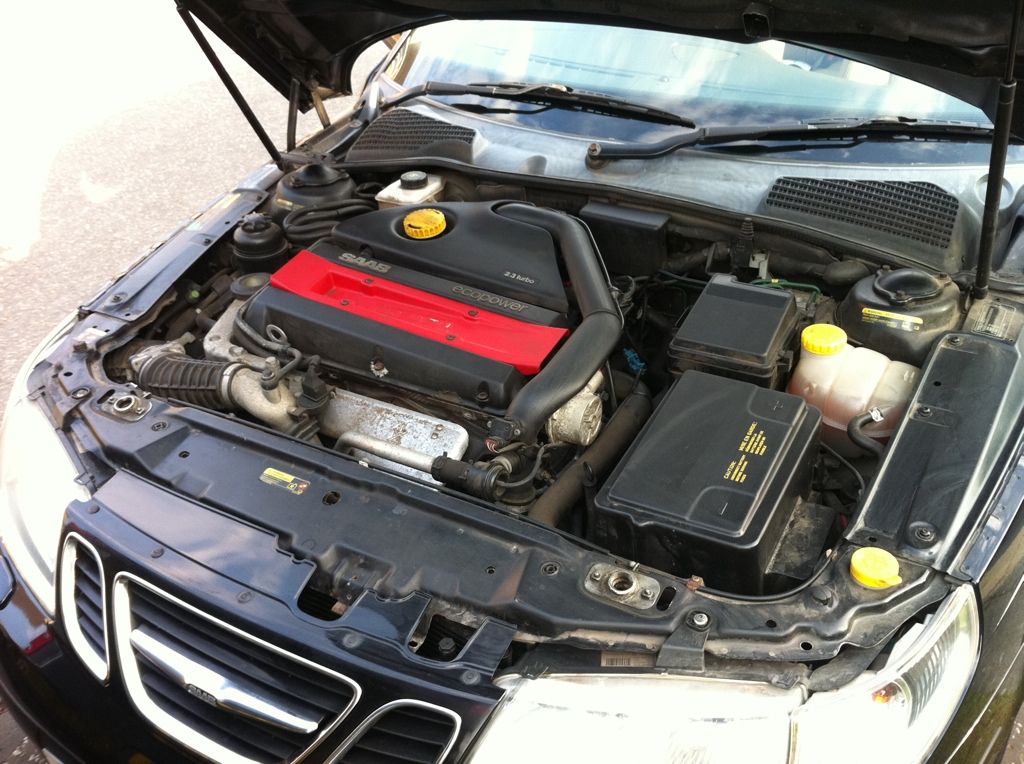 Over the last few days I have detailed the car, steam cleaning the interior, the leather, treating the leather with Swissvax Leather Cleaner and Swissvax Leather Softner: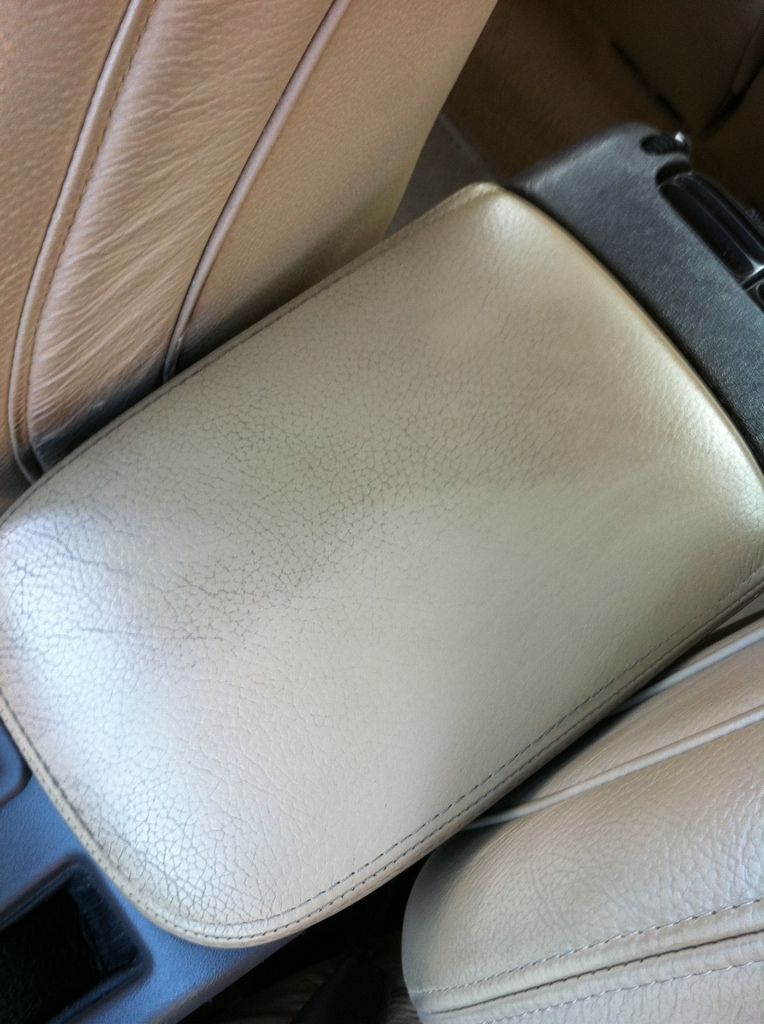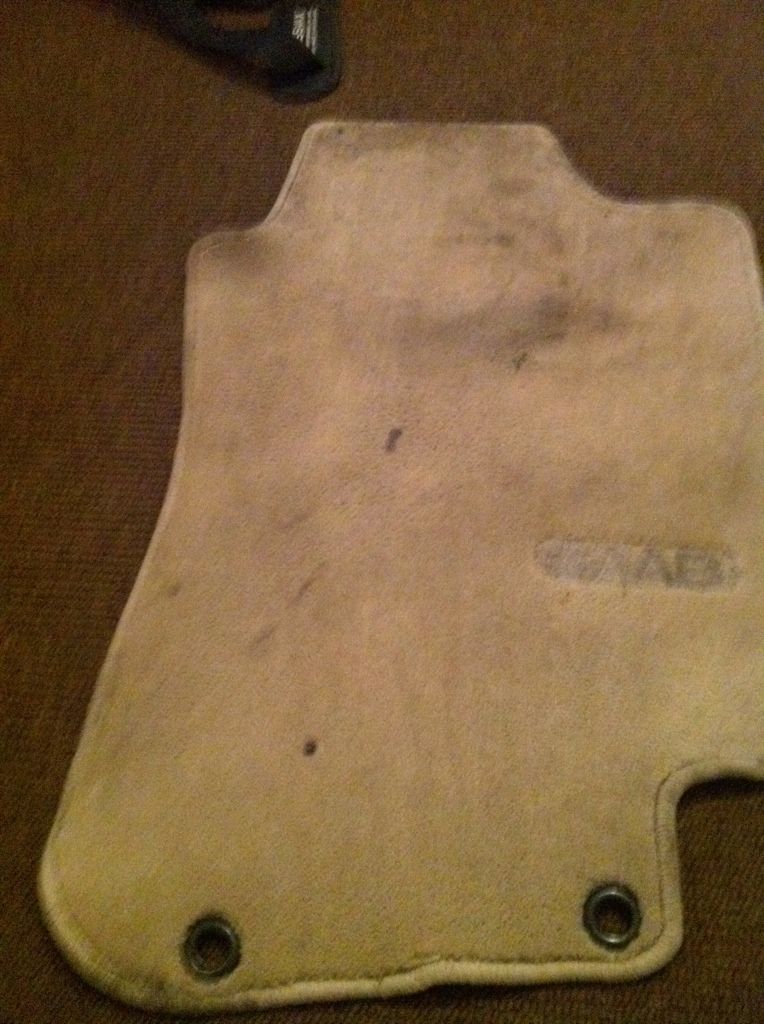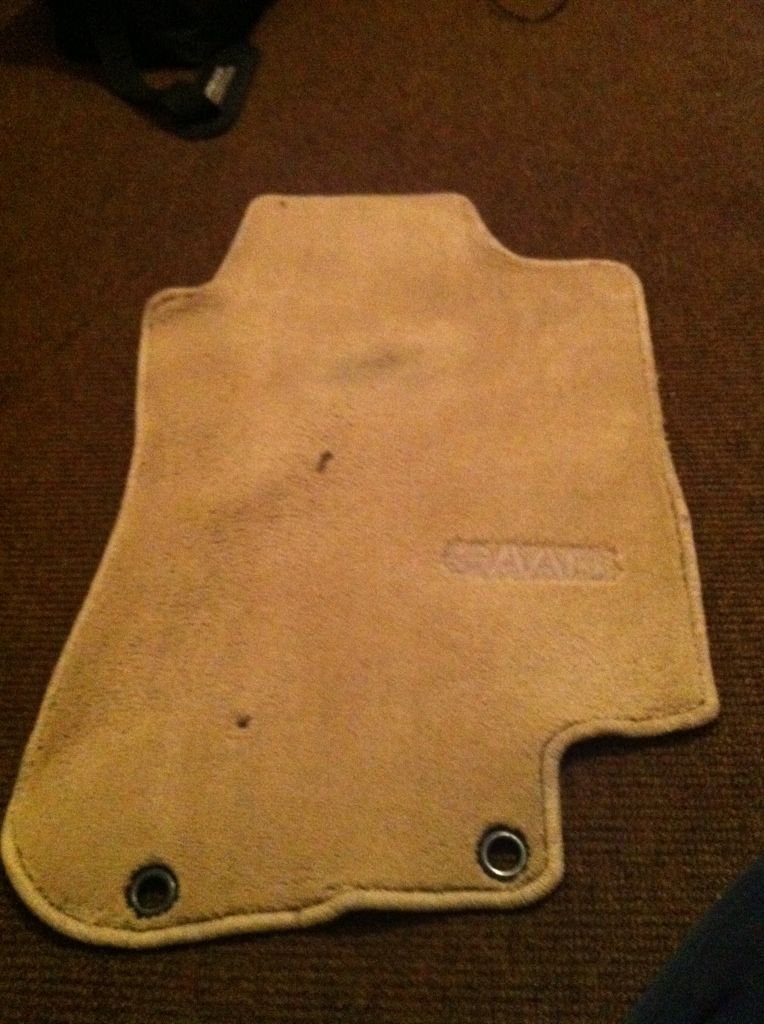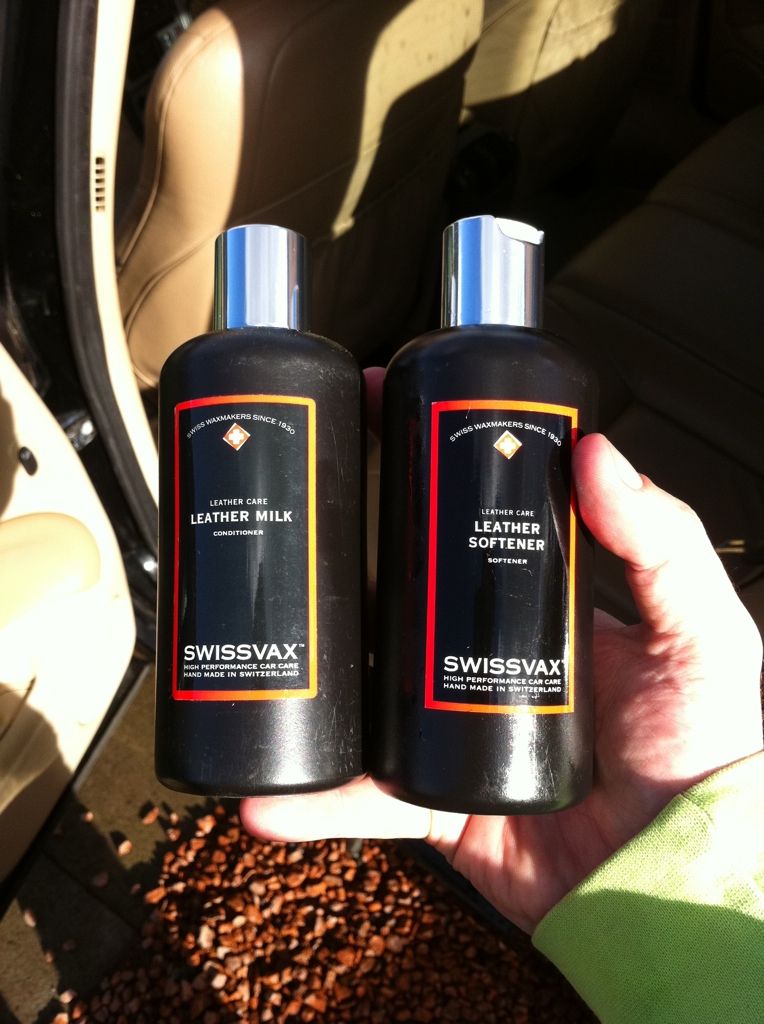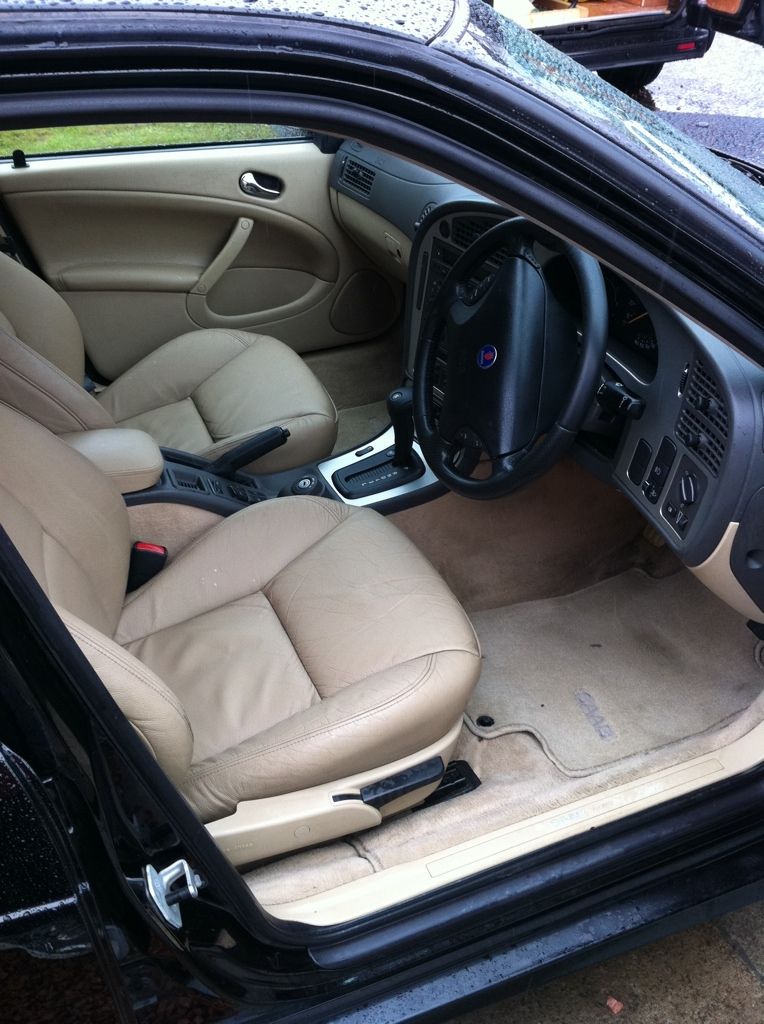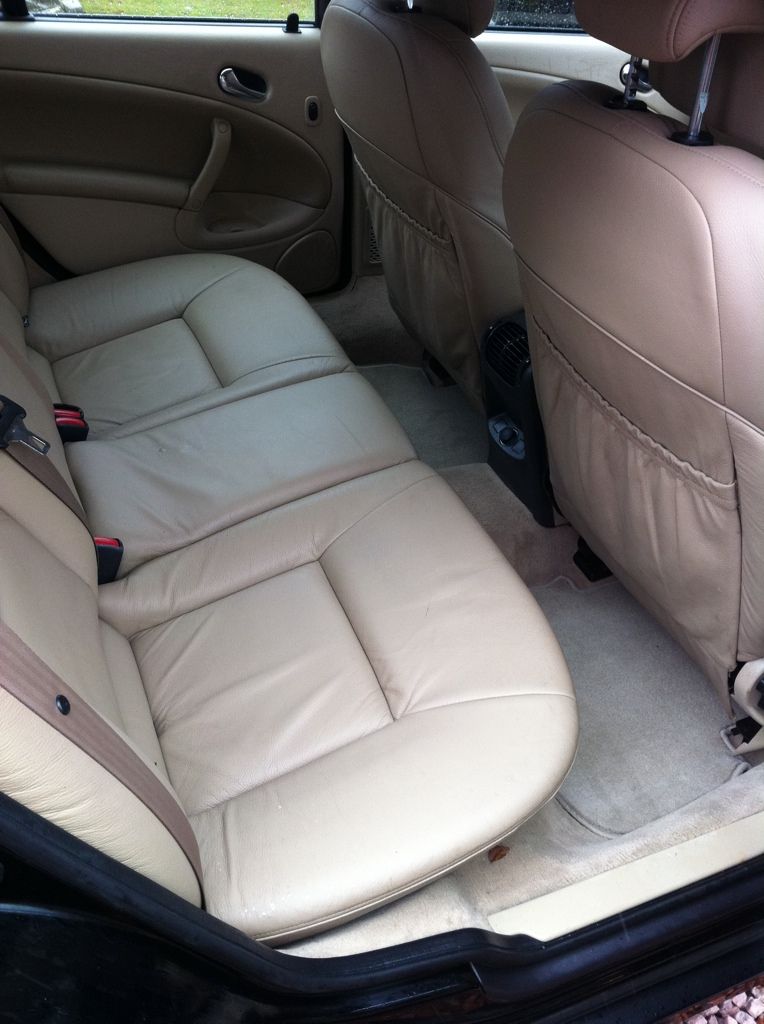 Replaced the front badge as all worn...decided on an old skool Saab badge: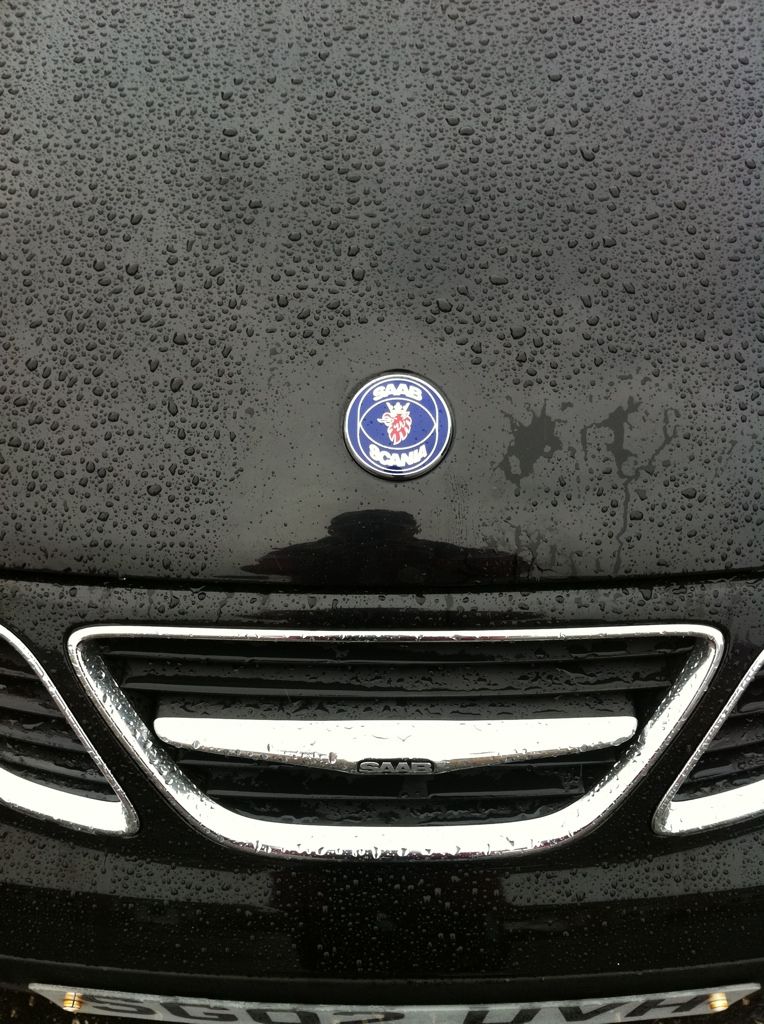 So Today I decided to correct the 9-5, after taking various paint depth readings I knews i was going to be using different compounds and technique for different panels as there are some which have been resprayed...So onto some pics:
Swirls: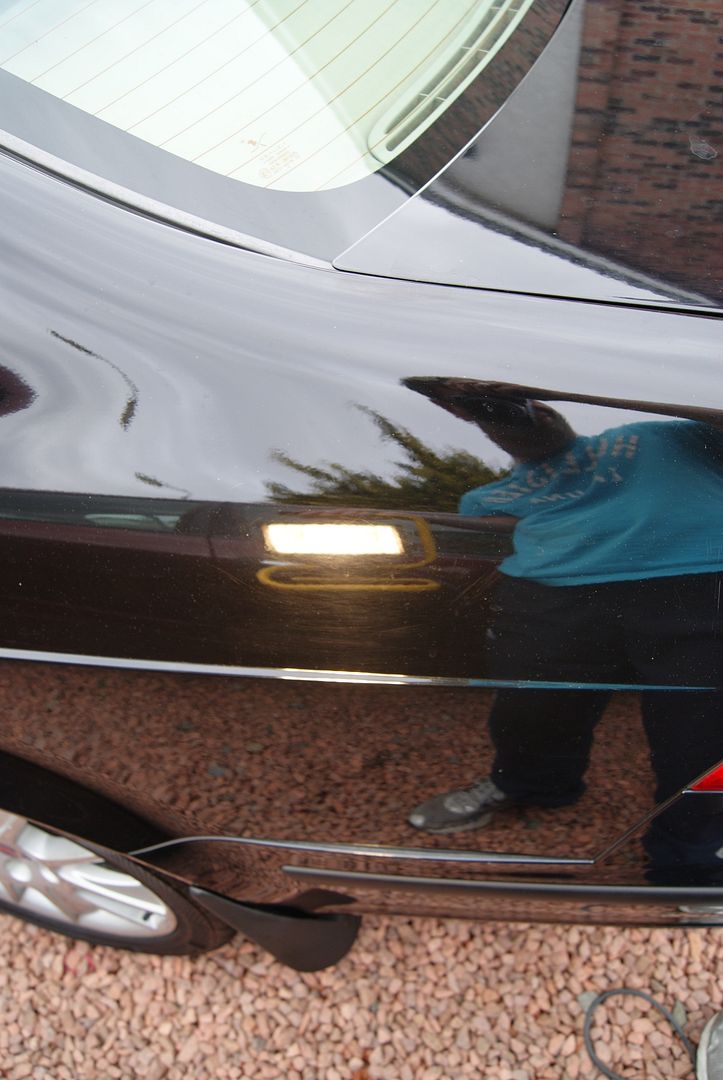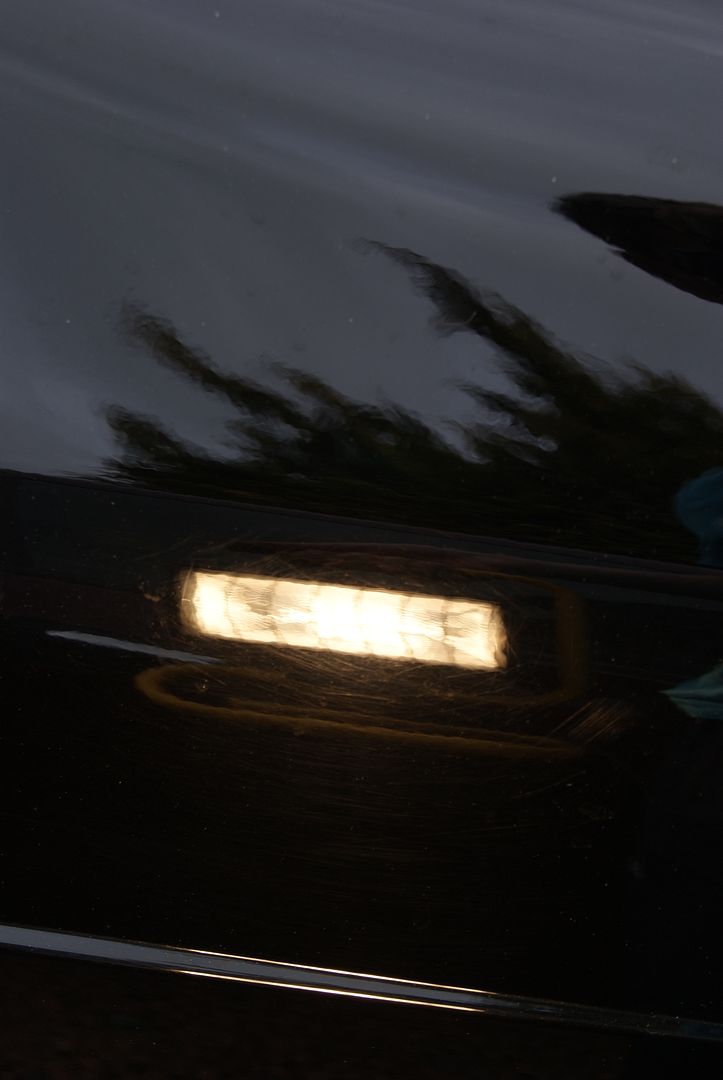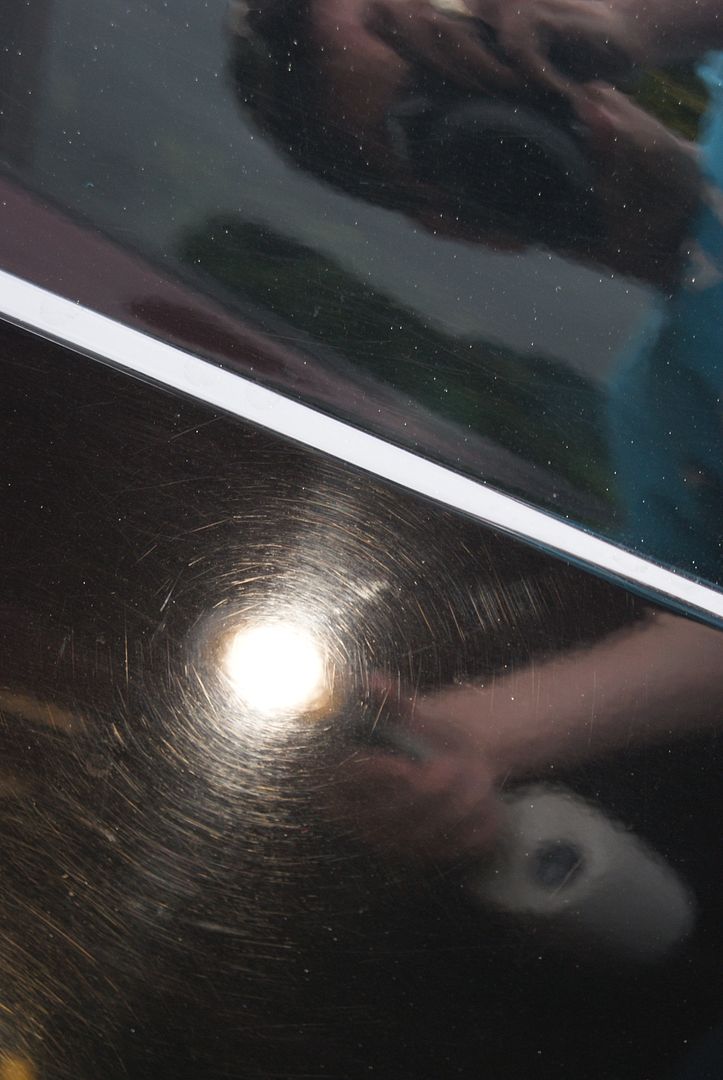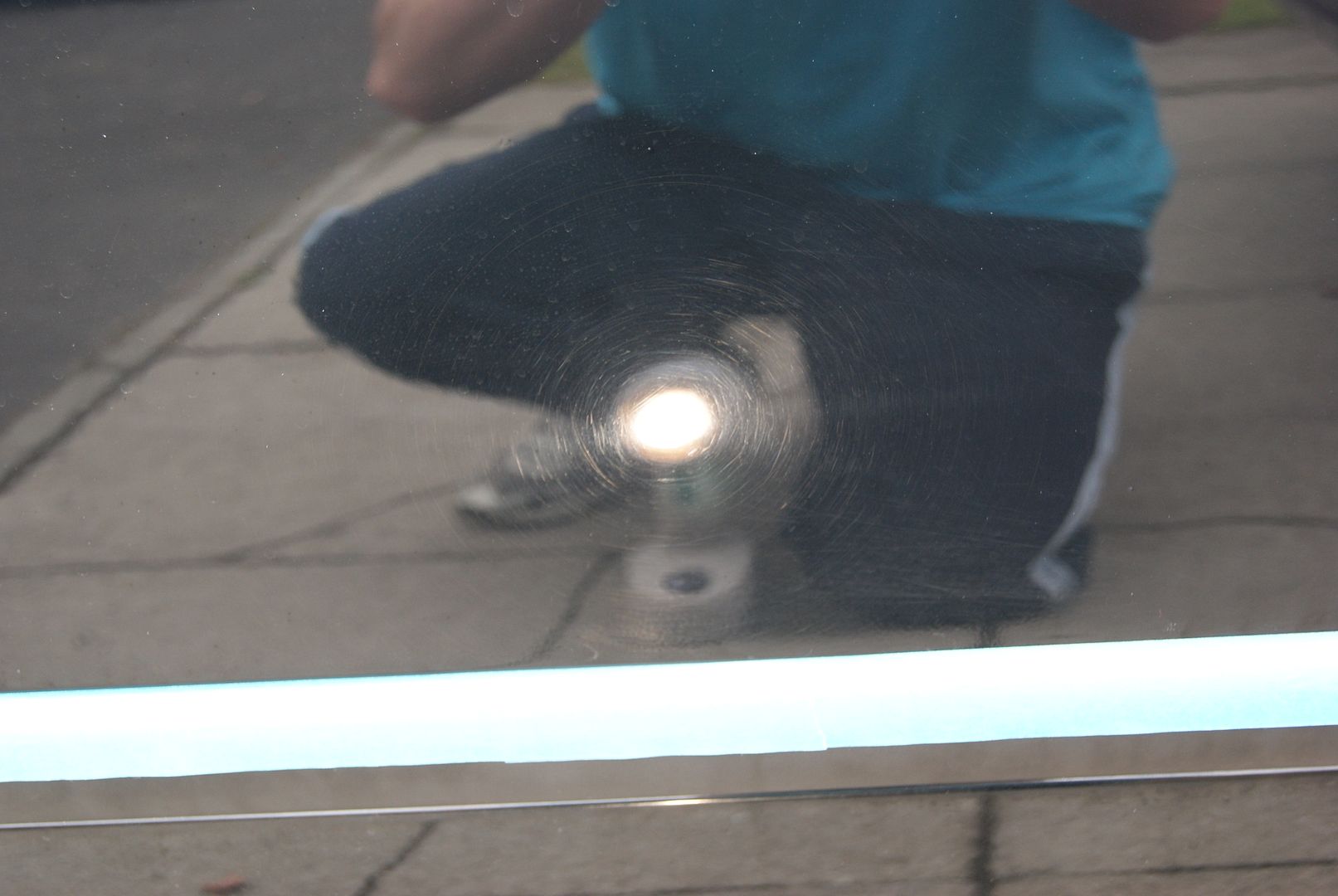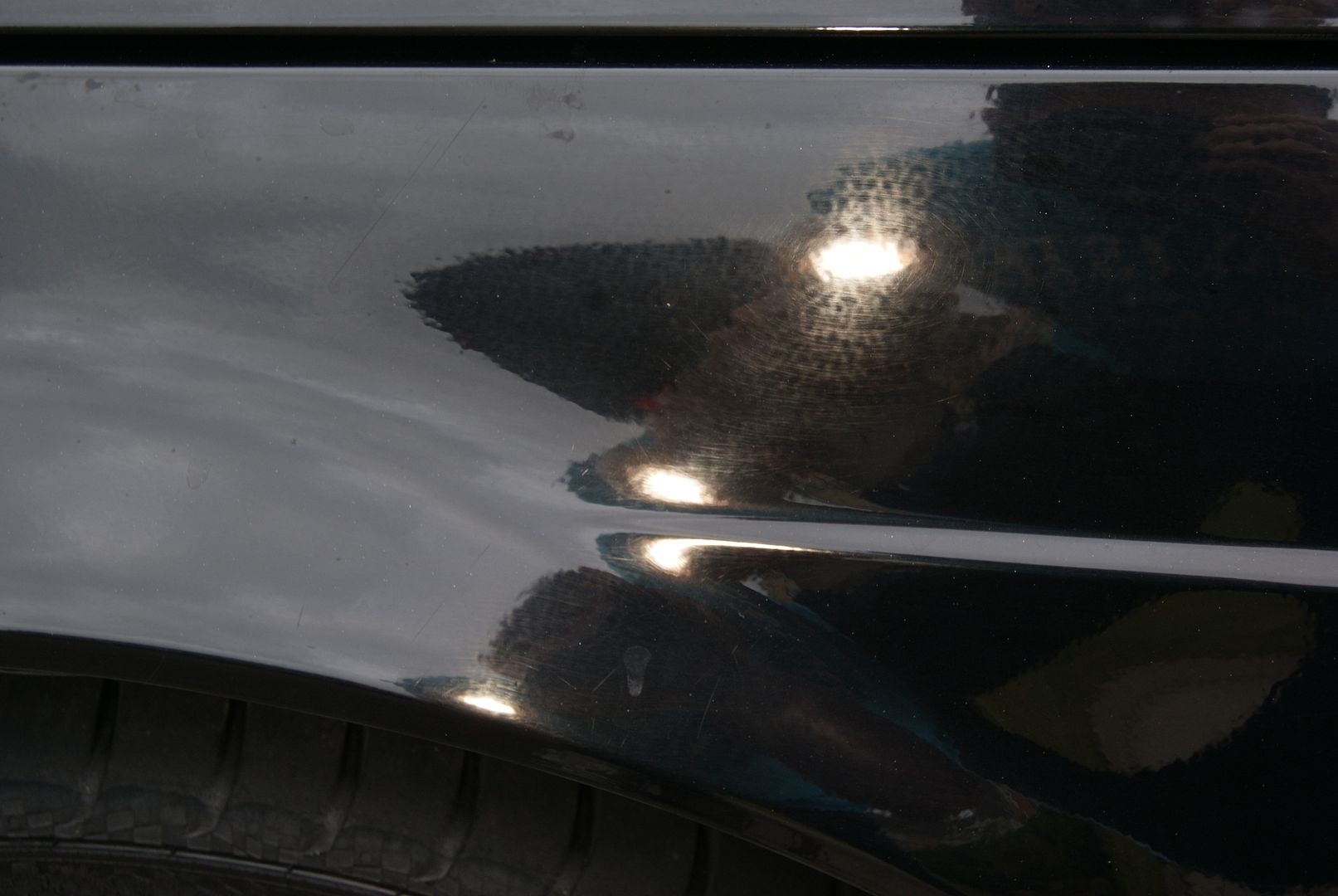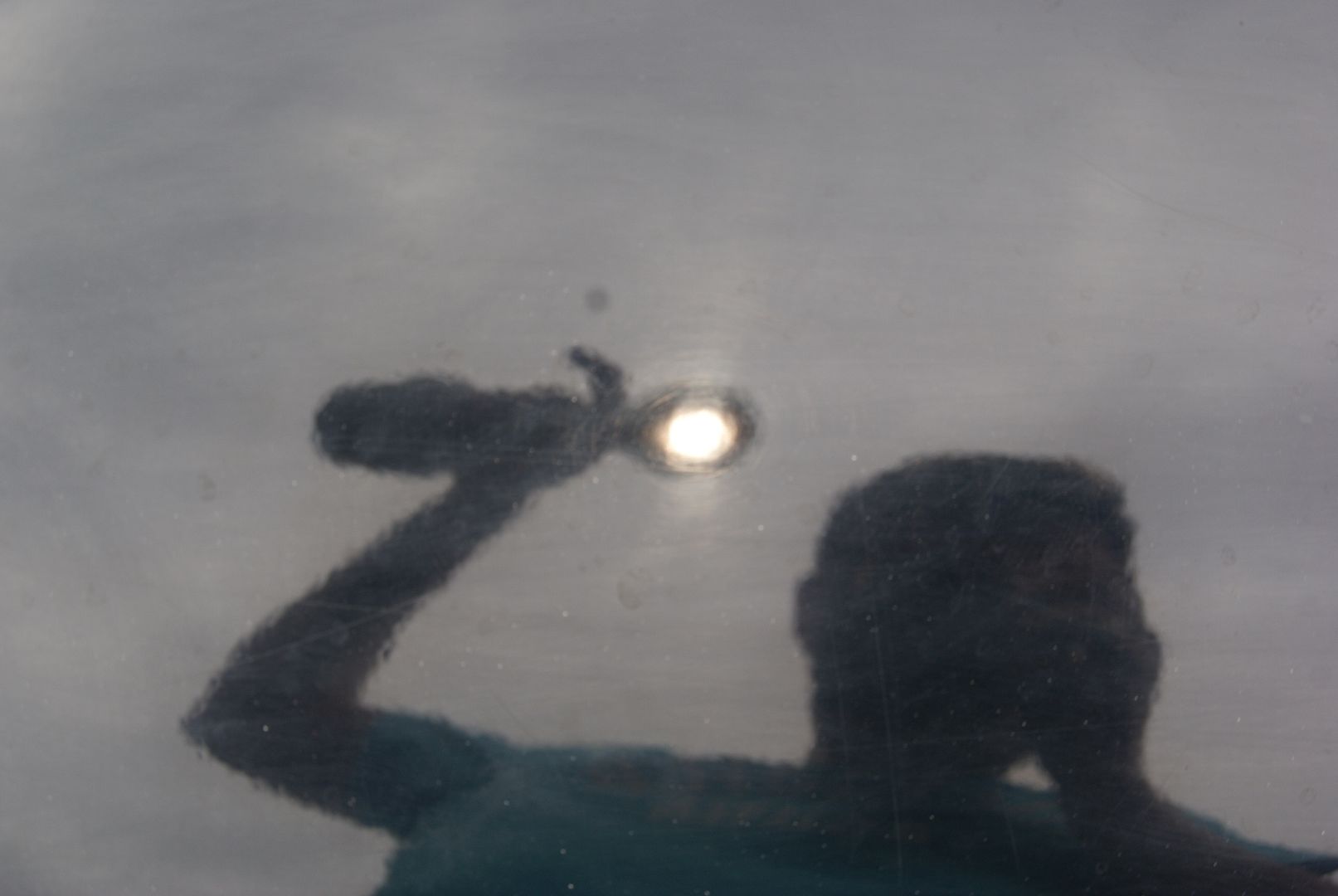 Corrected: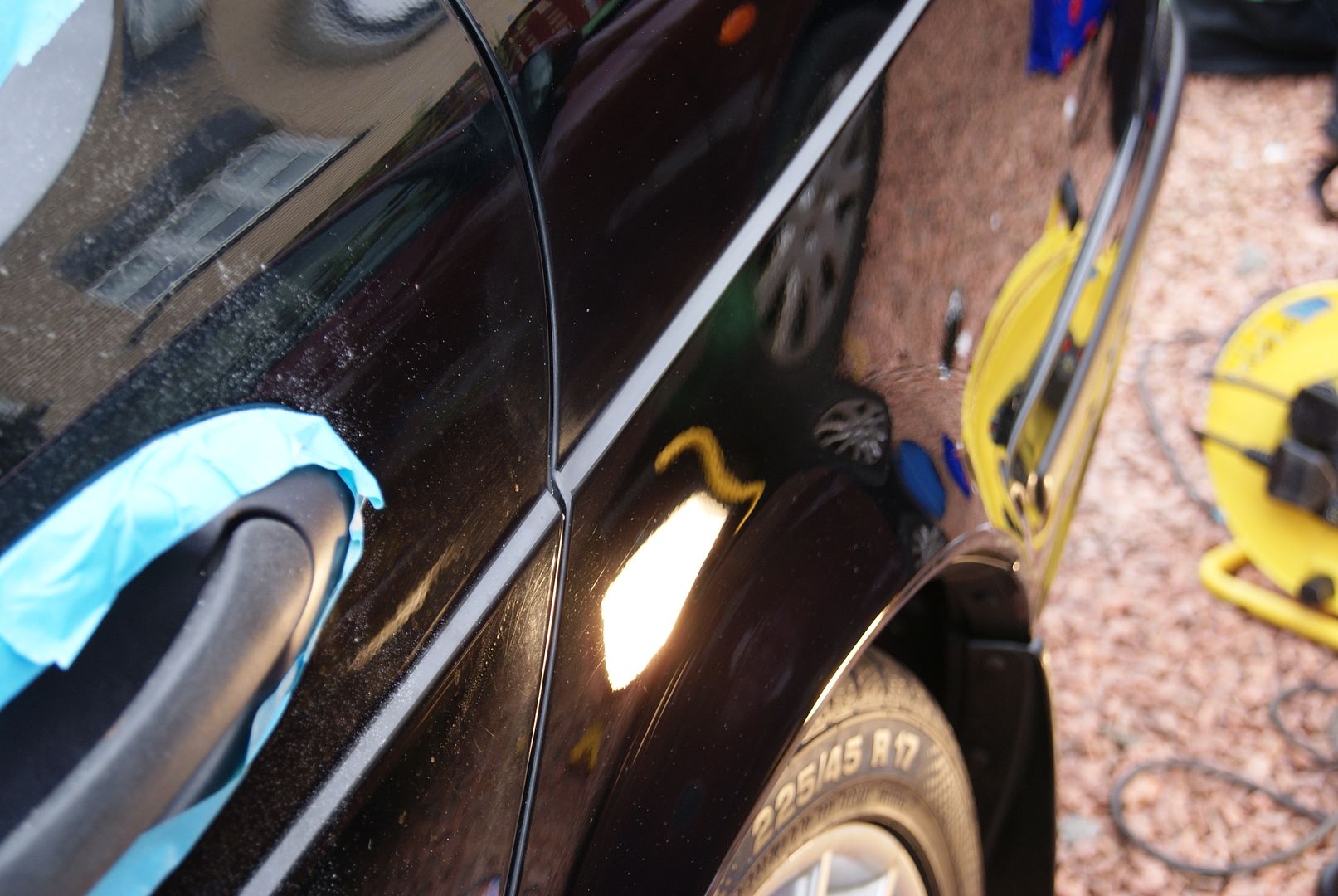 But there was some previous touch ups and a deep scratch, this will be fixed at a later date: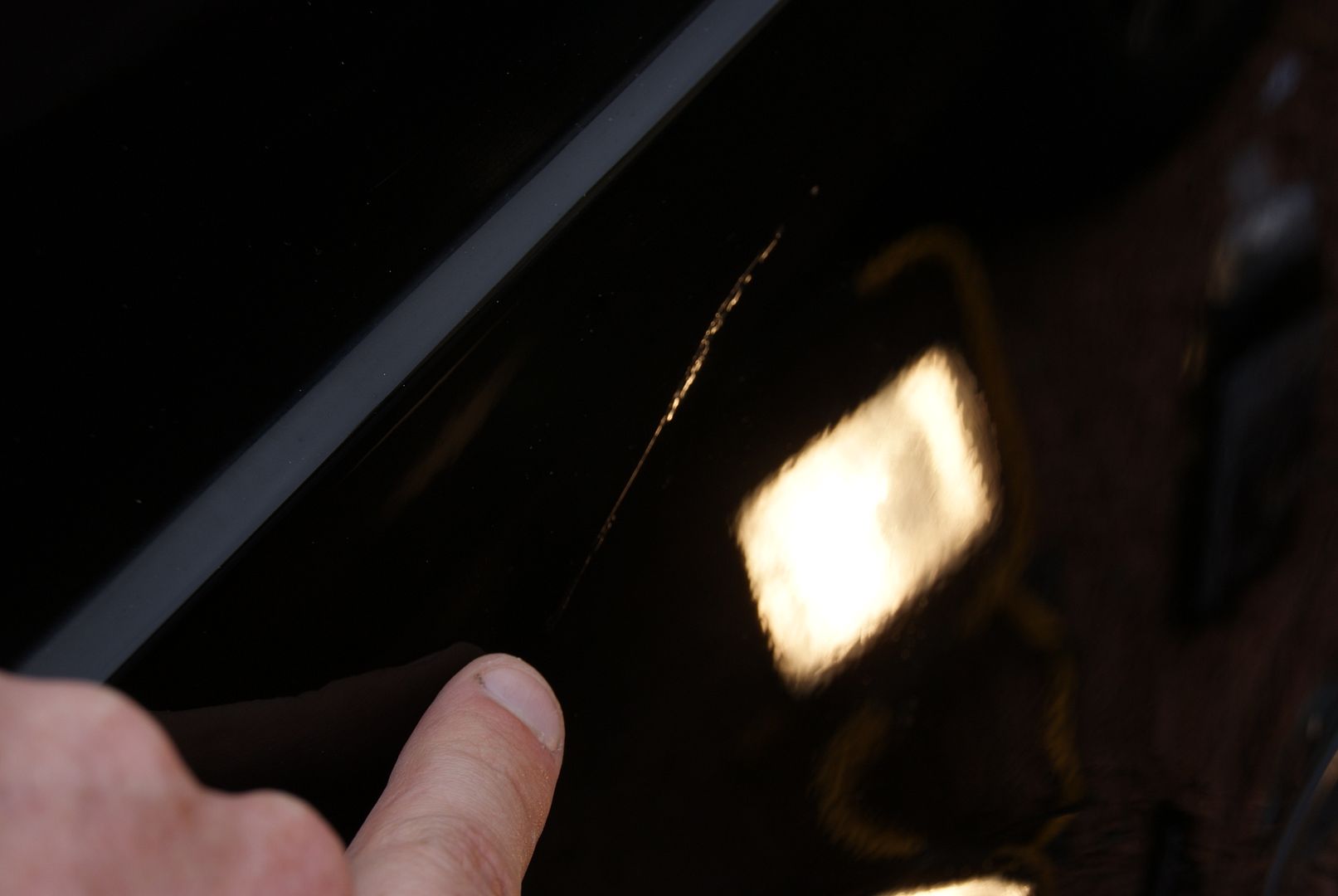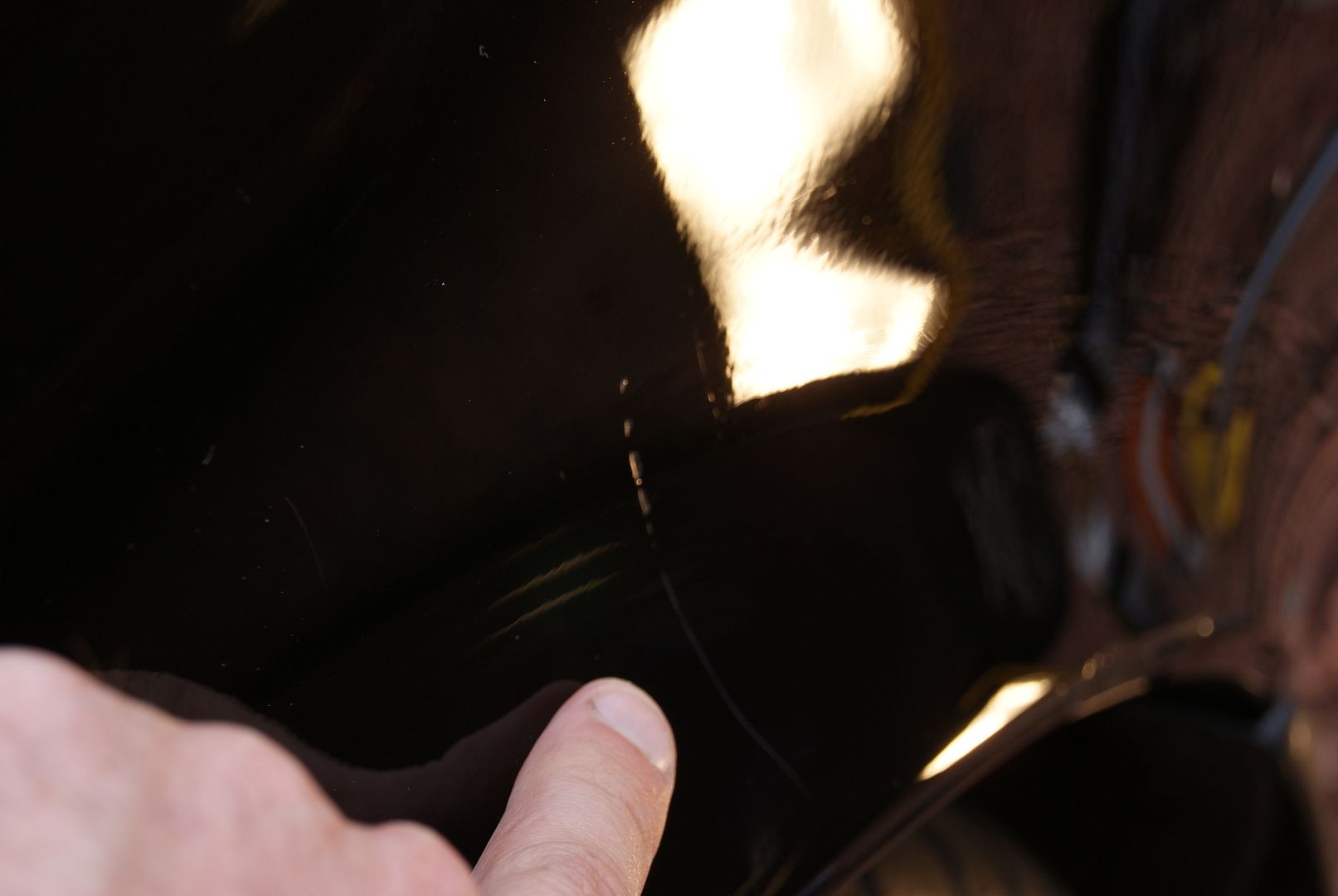 More swirling and oxidisation: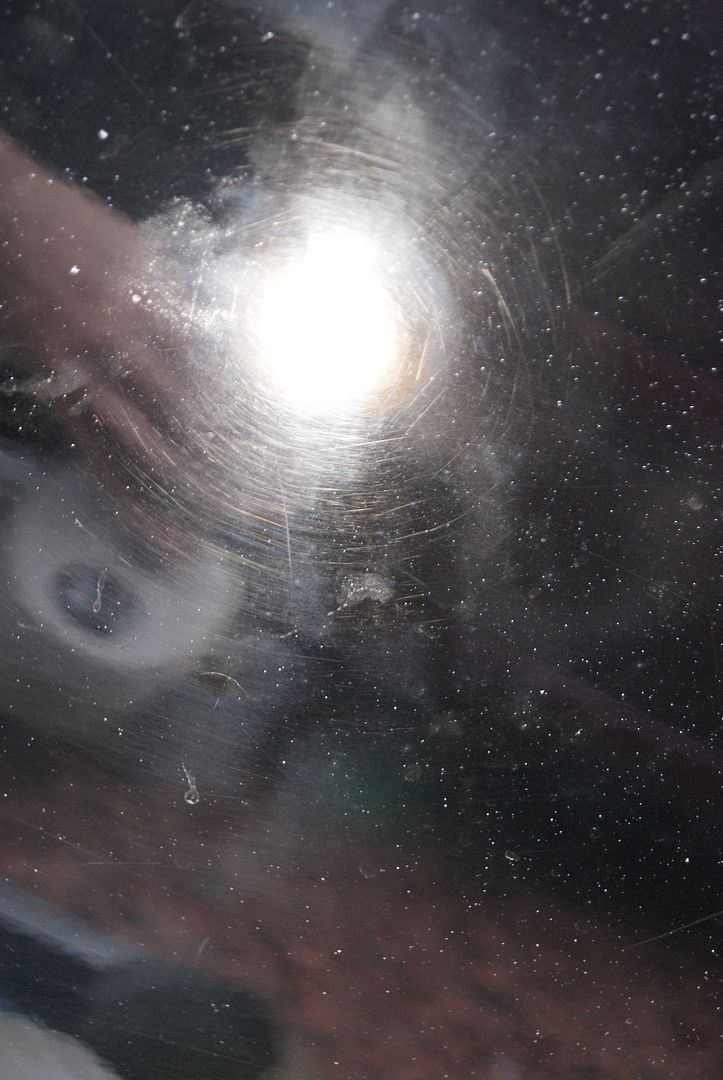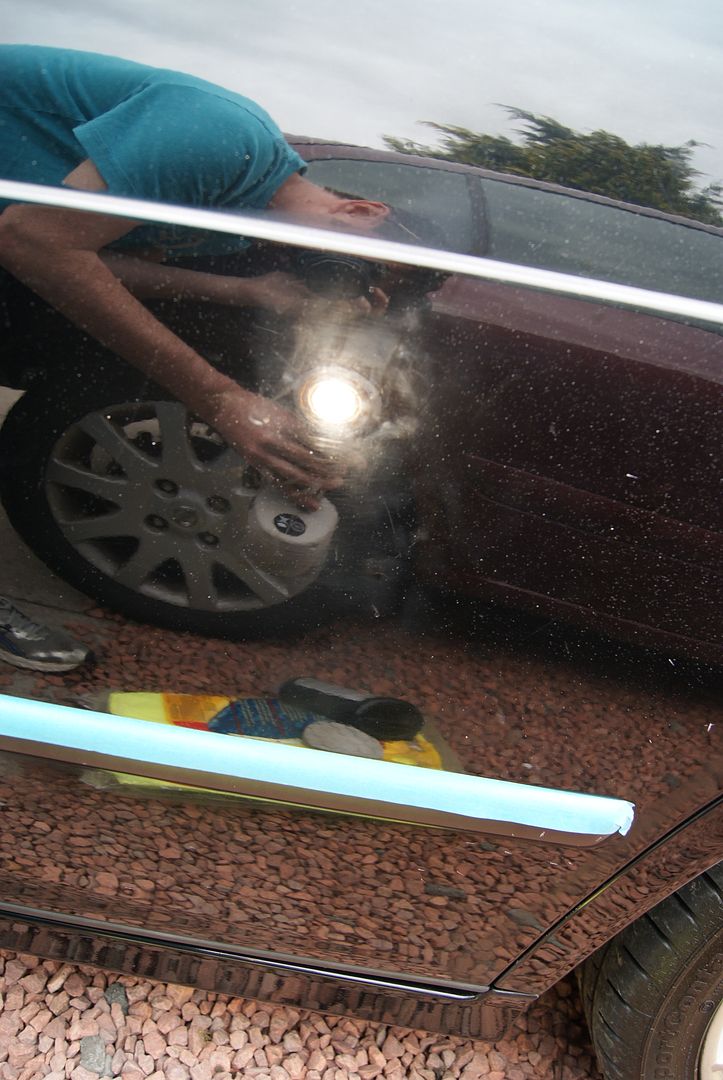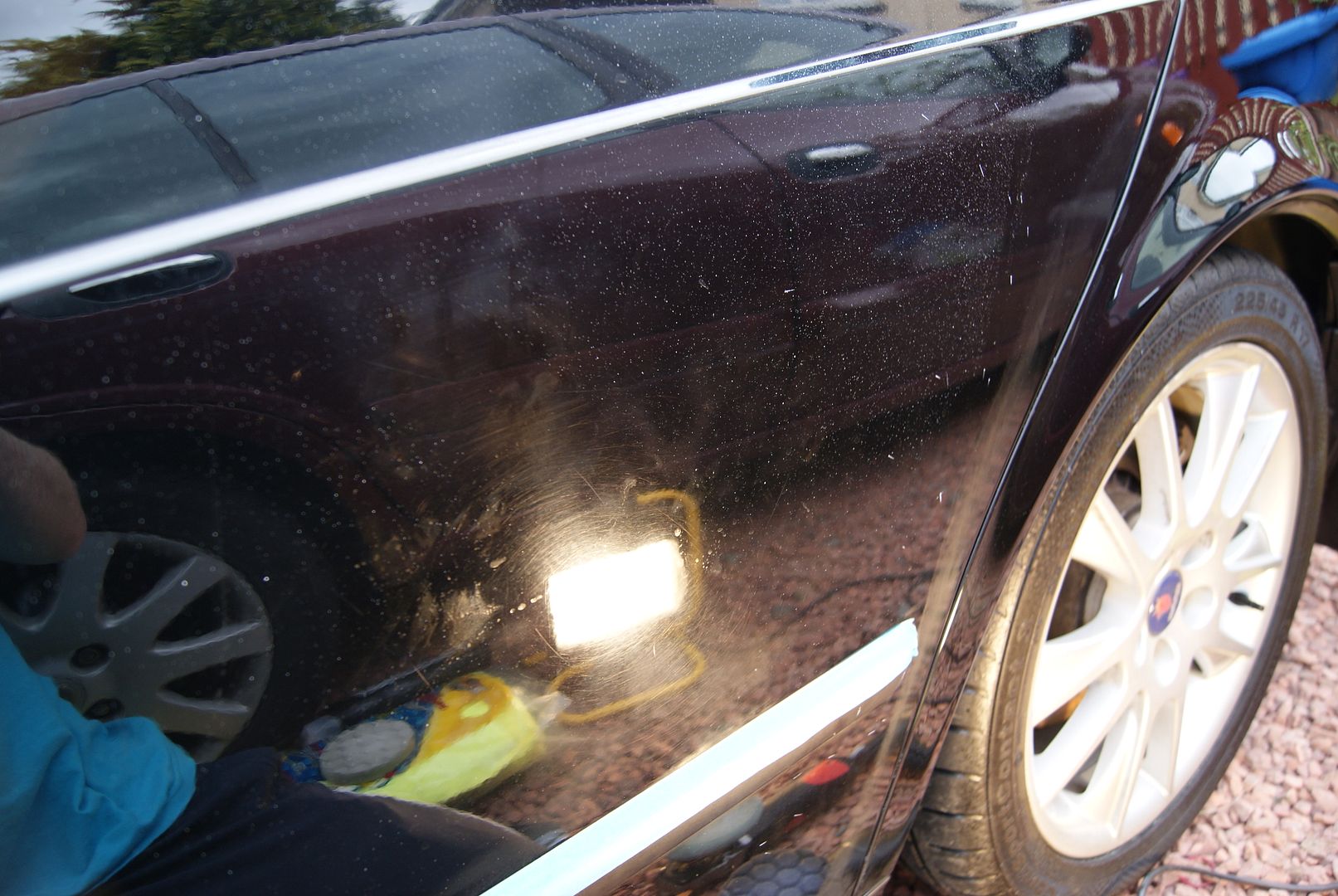 And this is after the correction: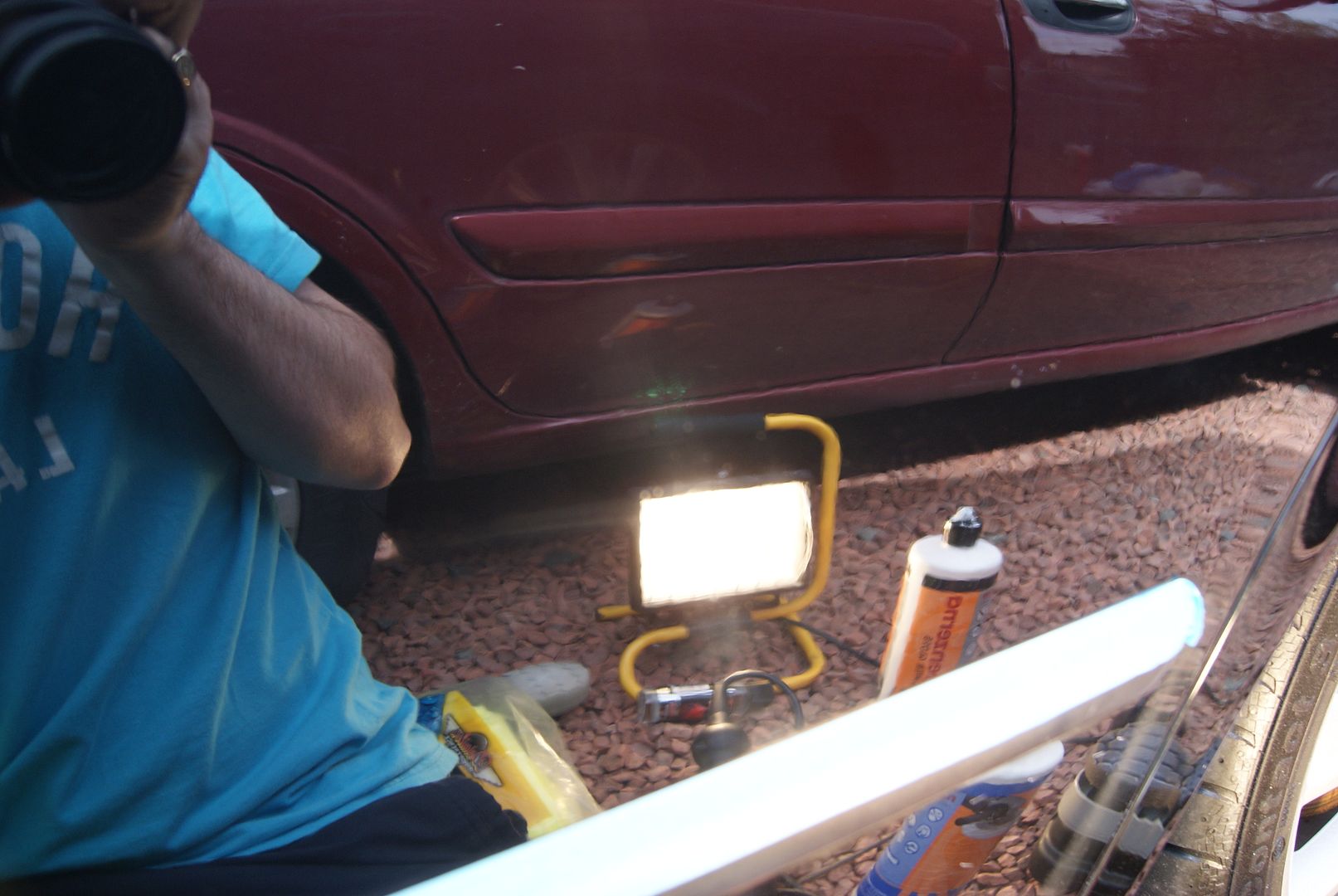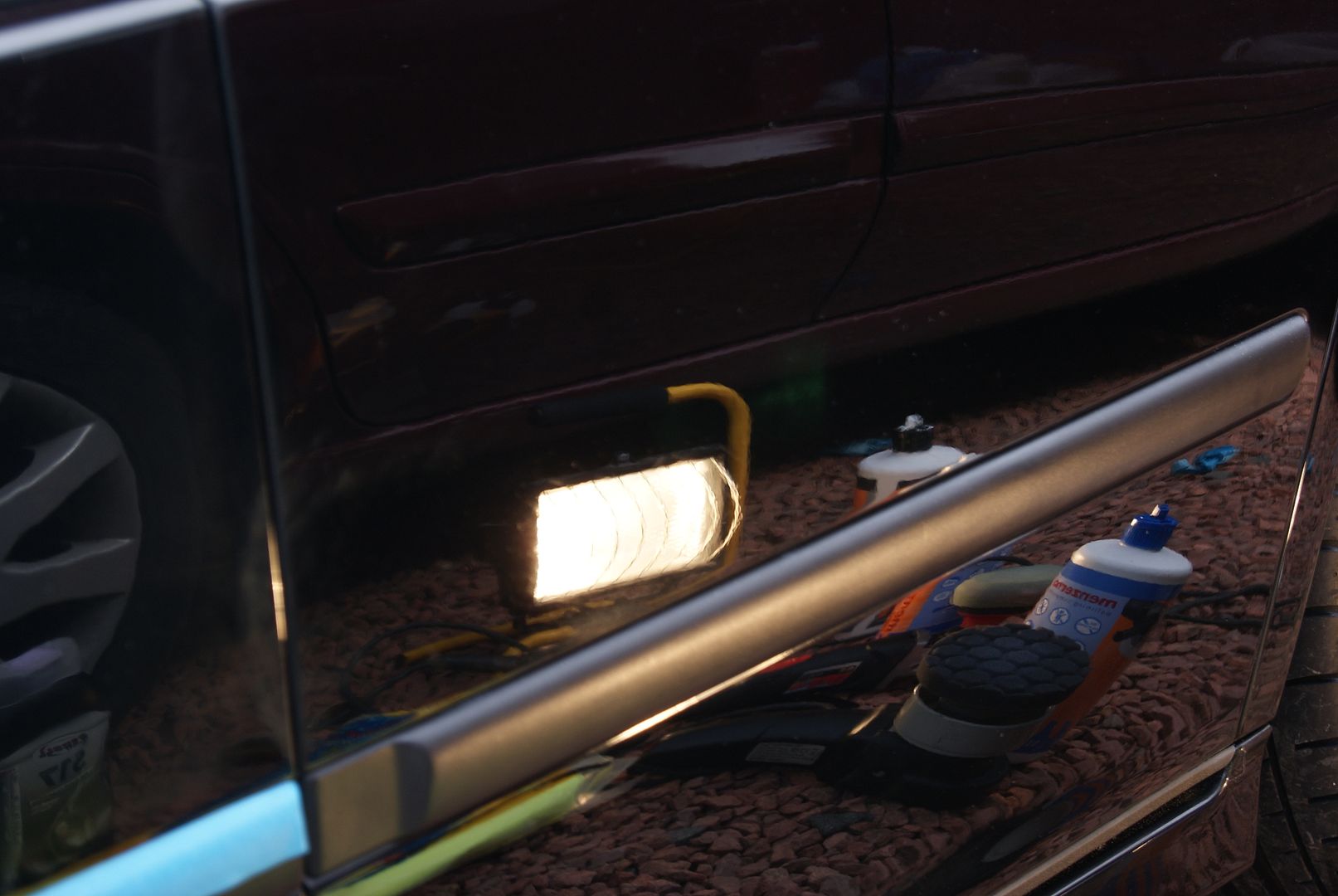 50/50 with the front door/rear door: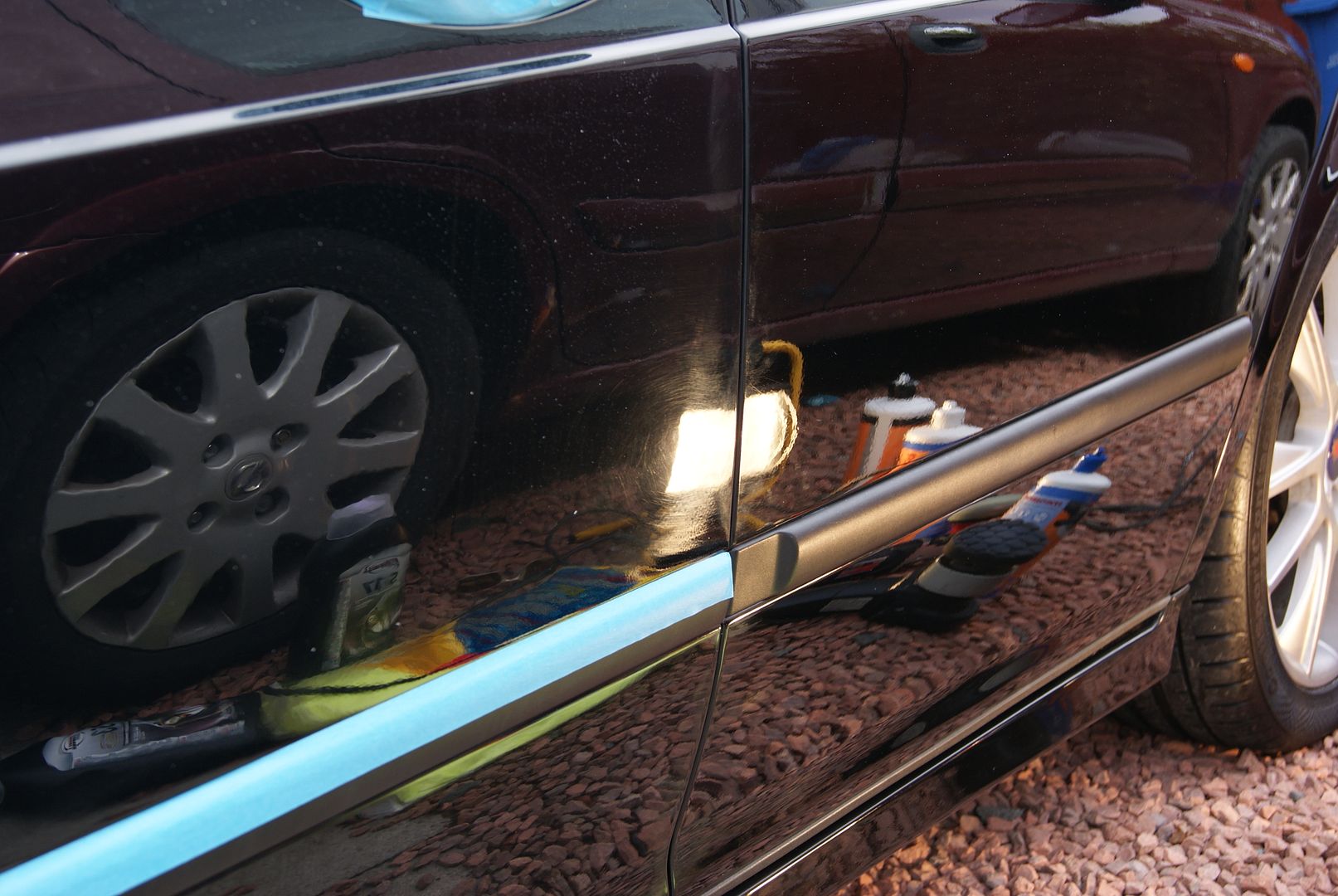 On the top of the doors there were deeper scratches but were removed: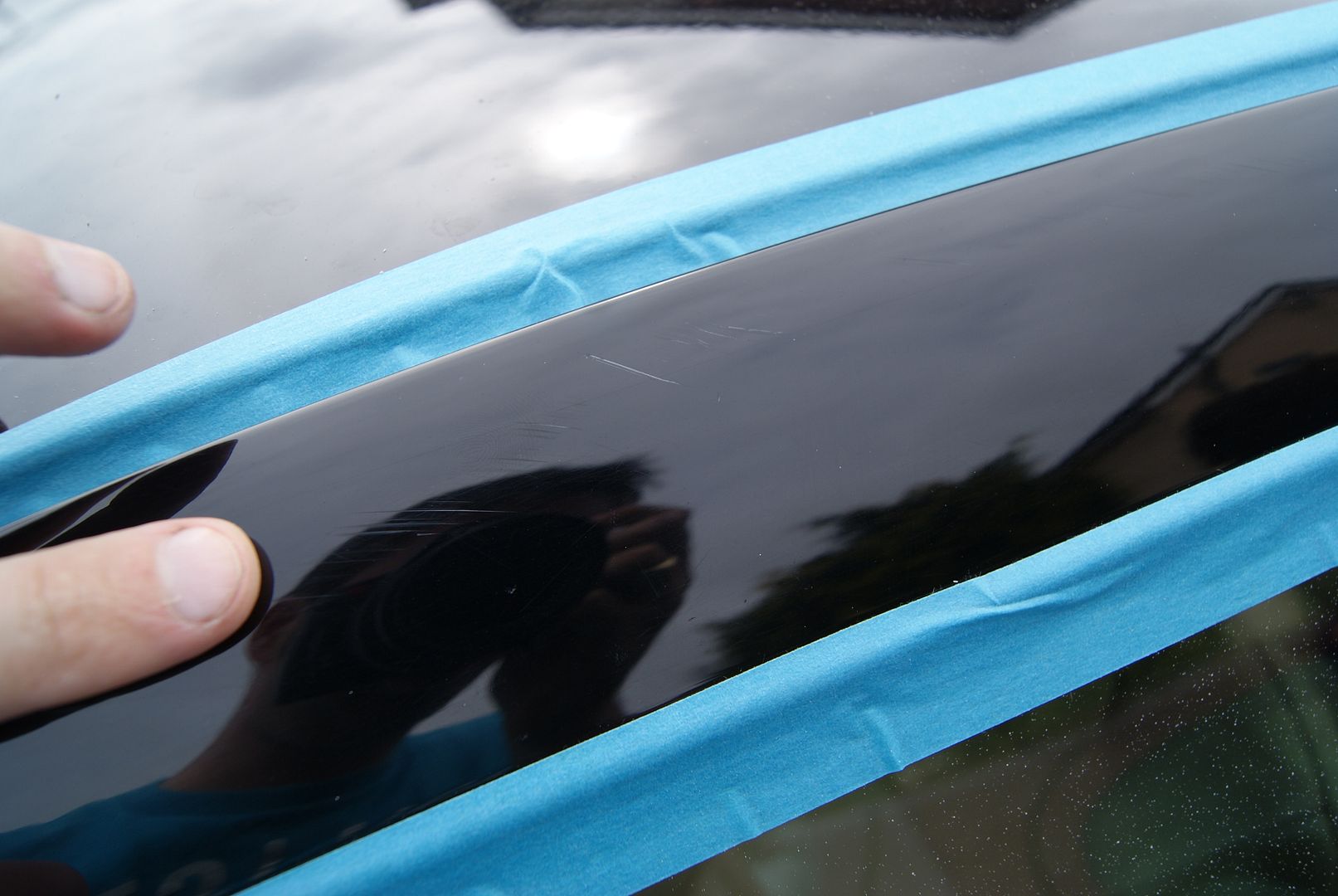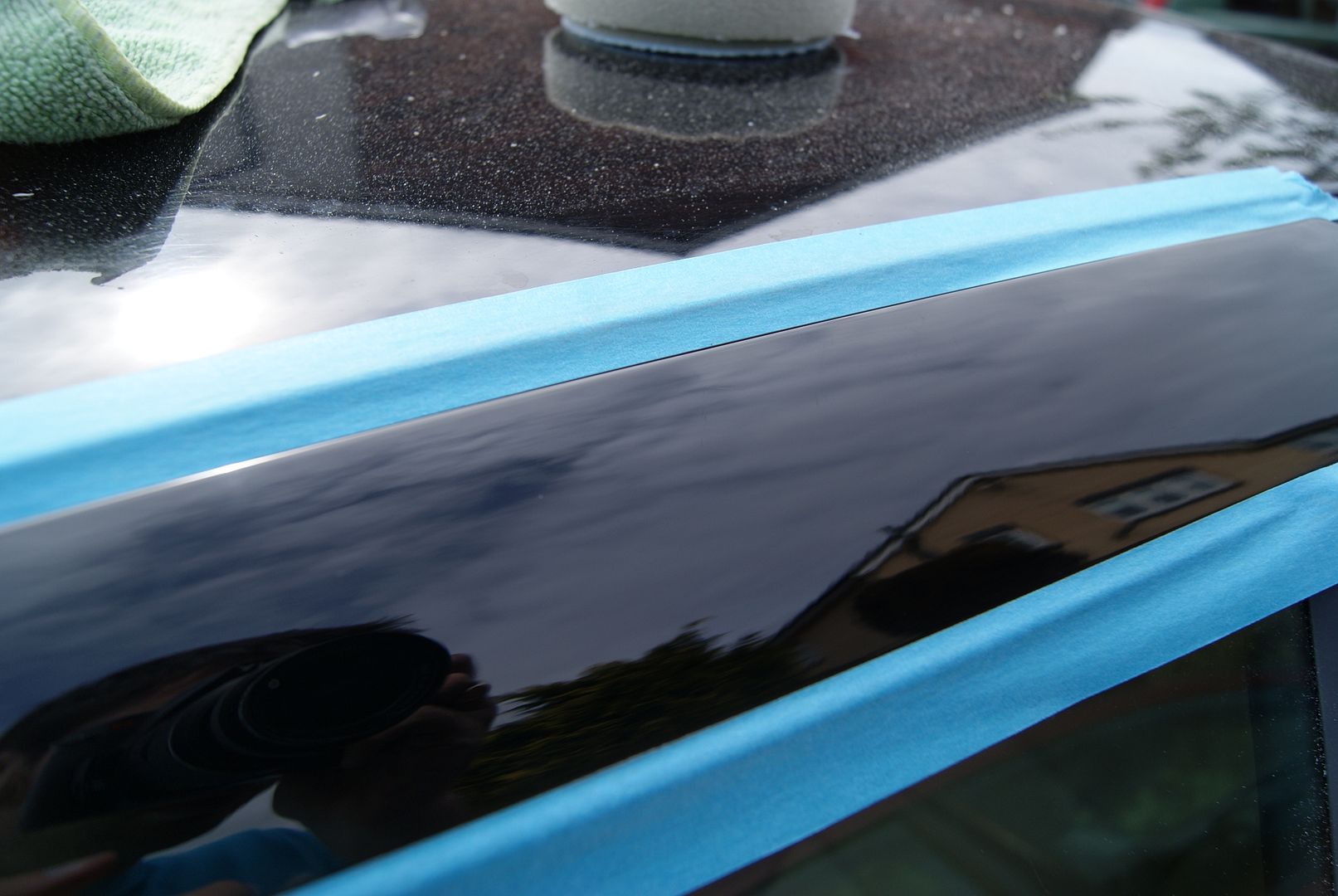 The front door after correction: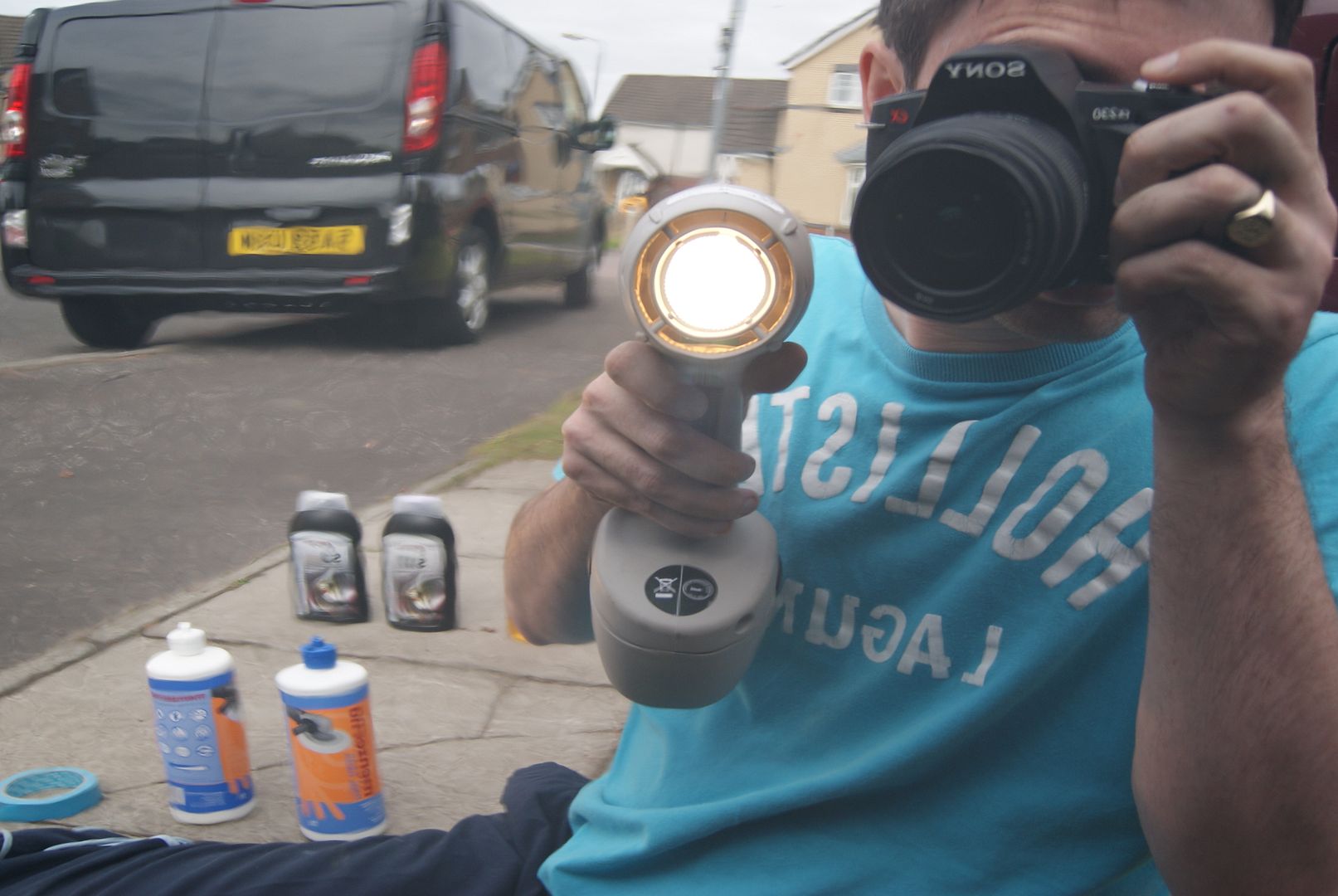 There front wing was also oxidised and heavely swirled and madly marred: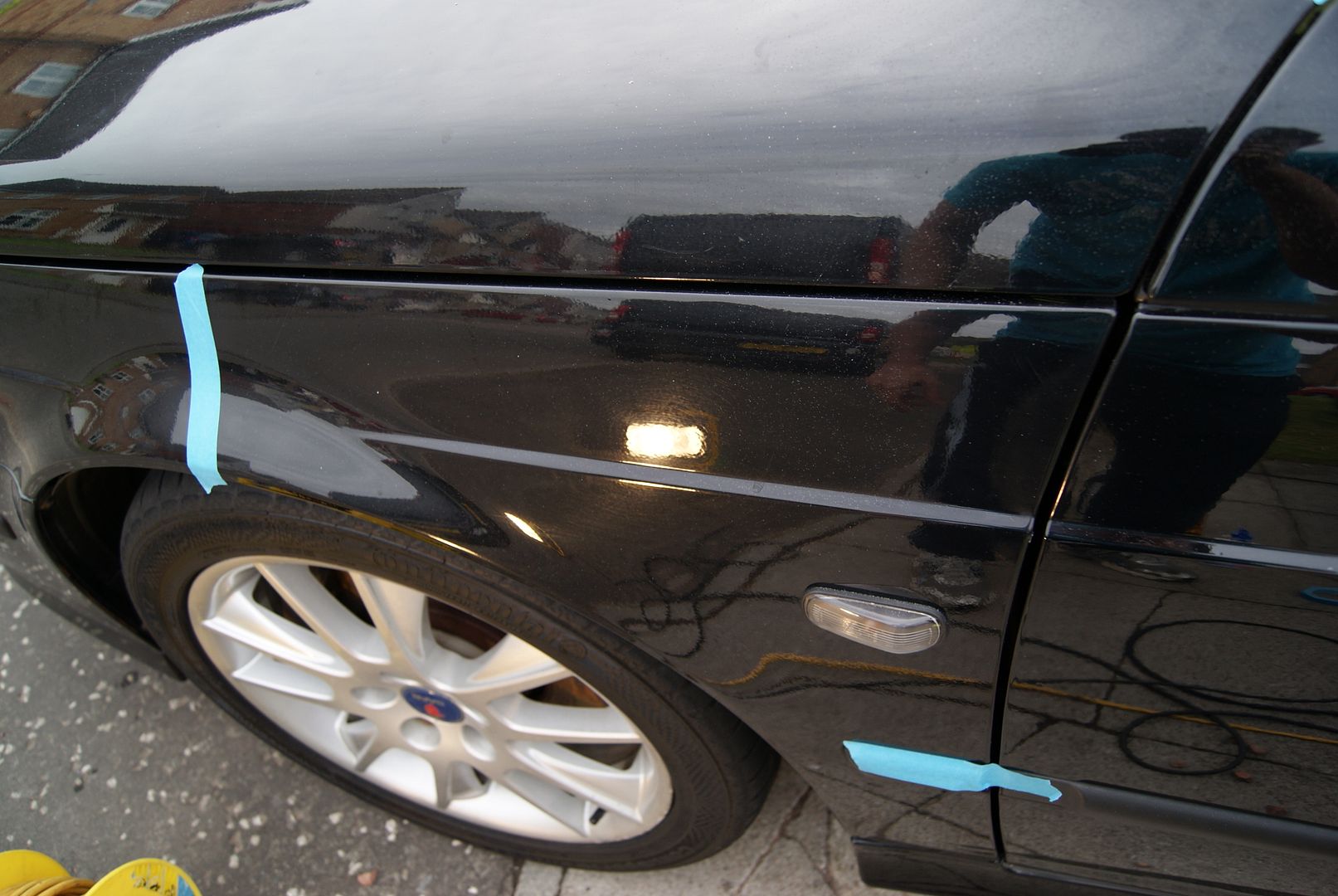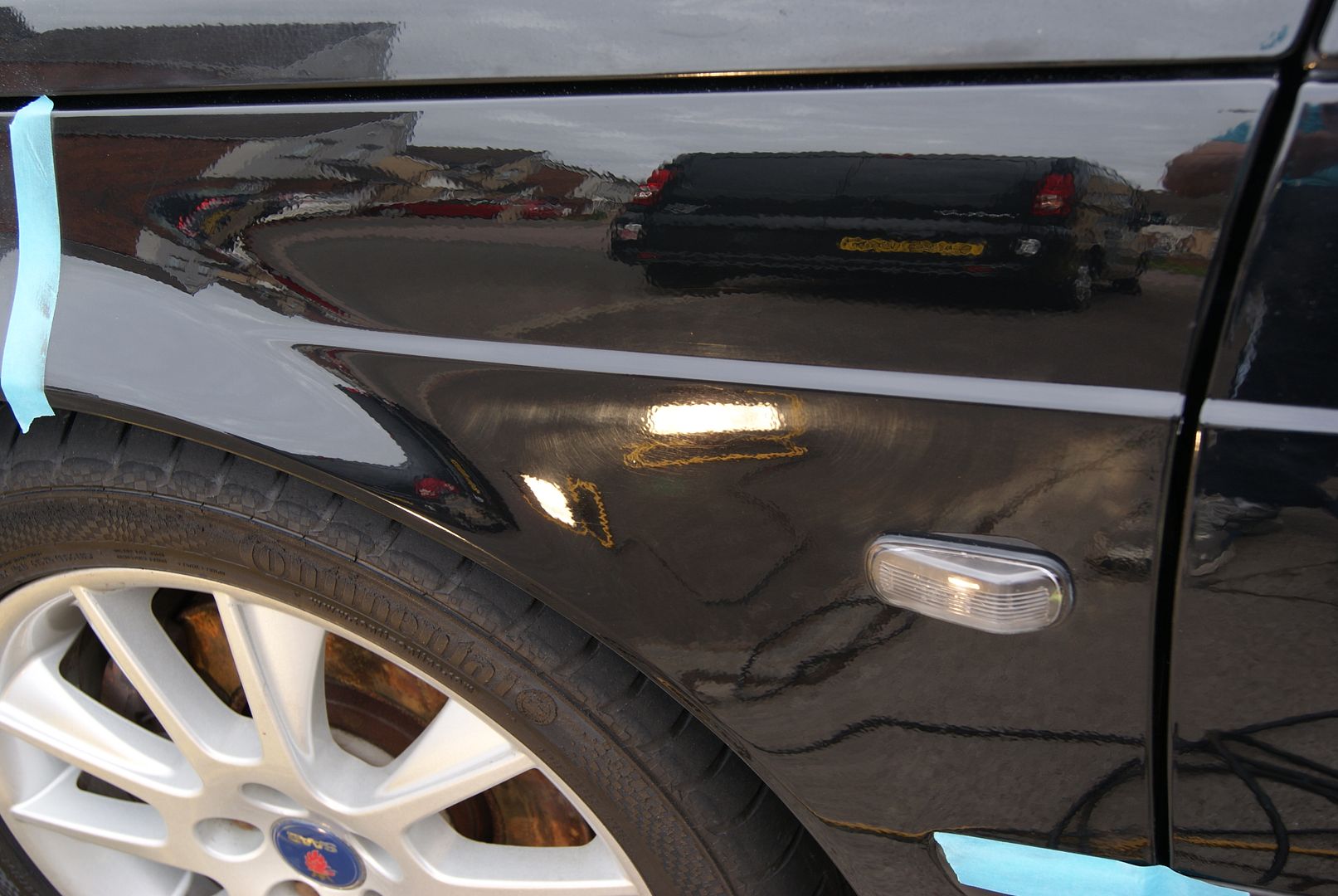 50/50 on the front wing: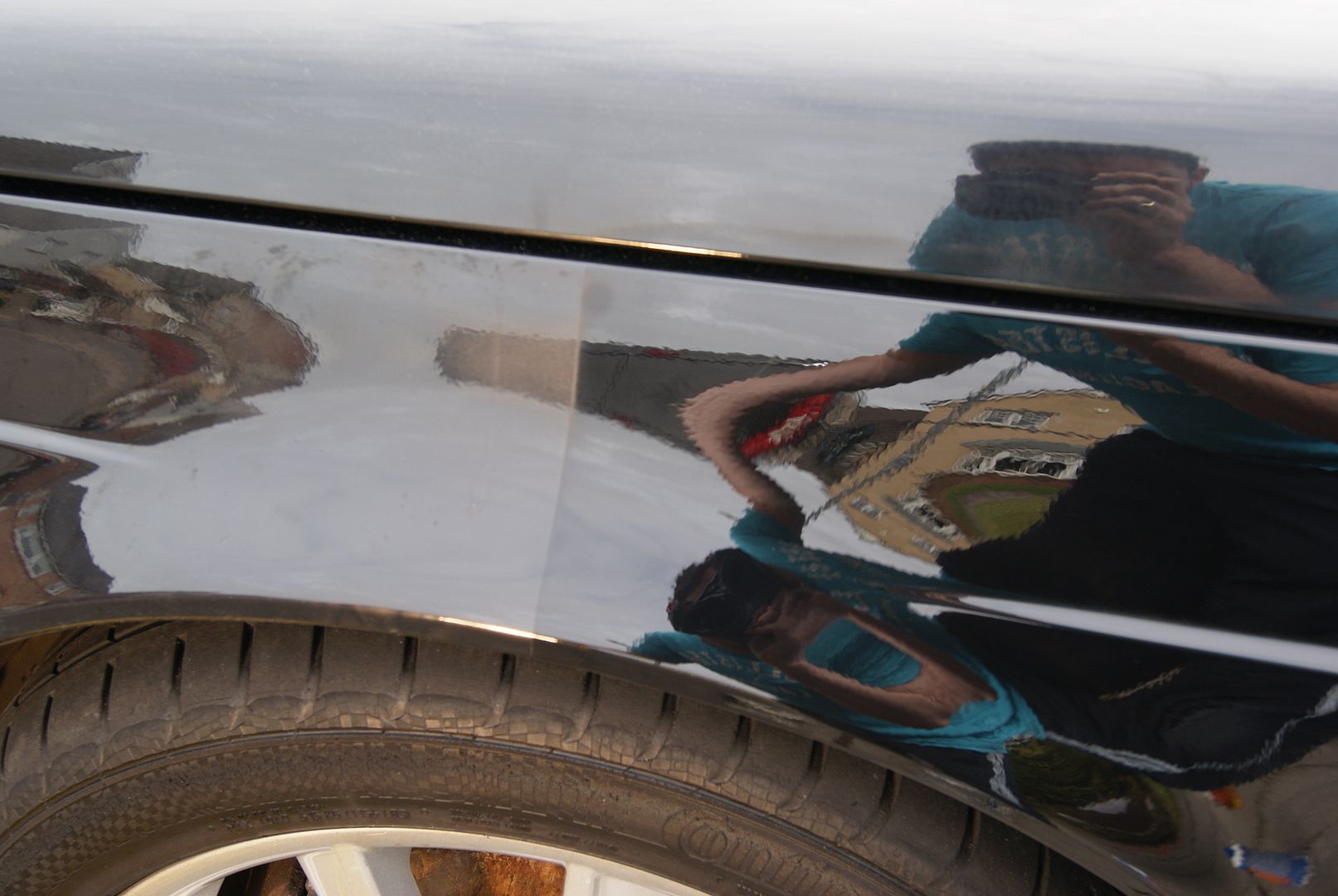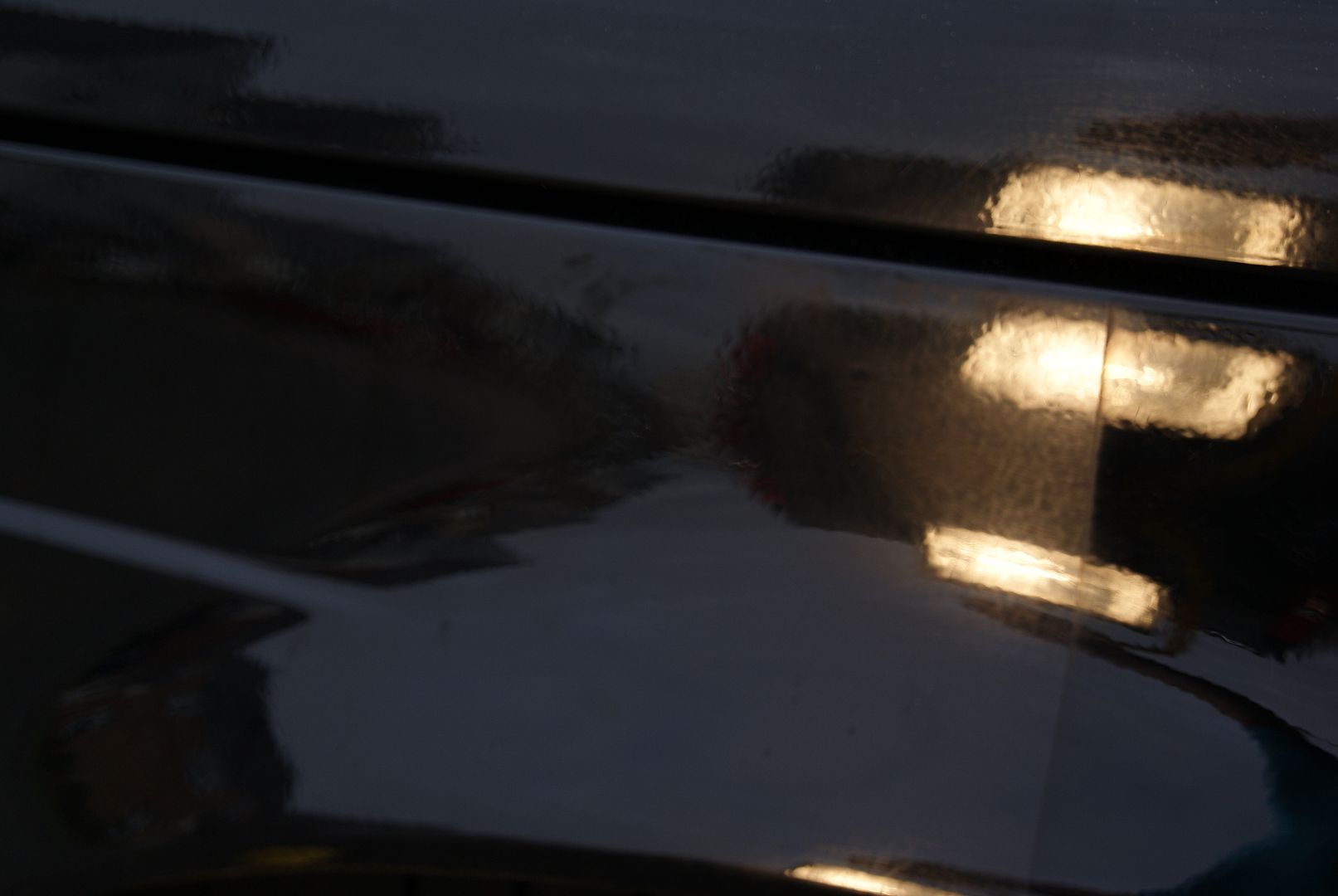 Corrected front wing: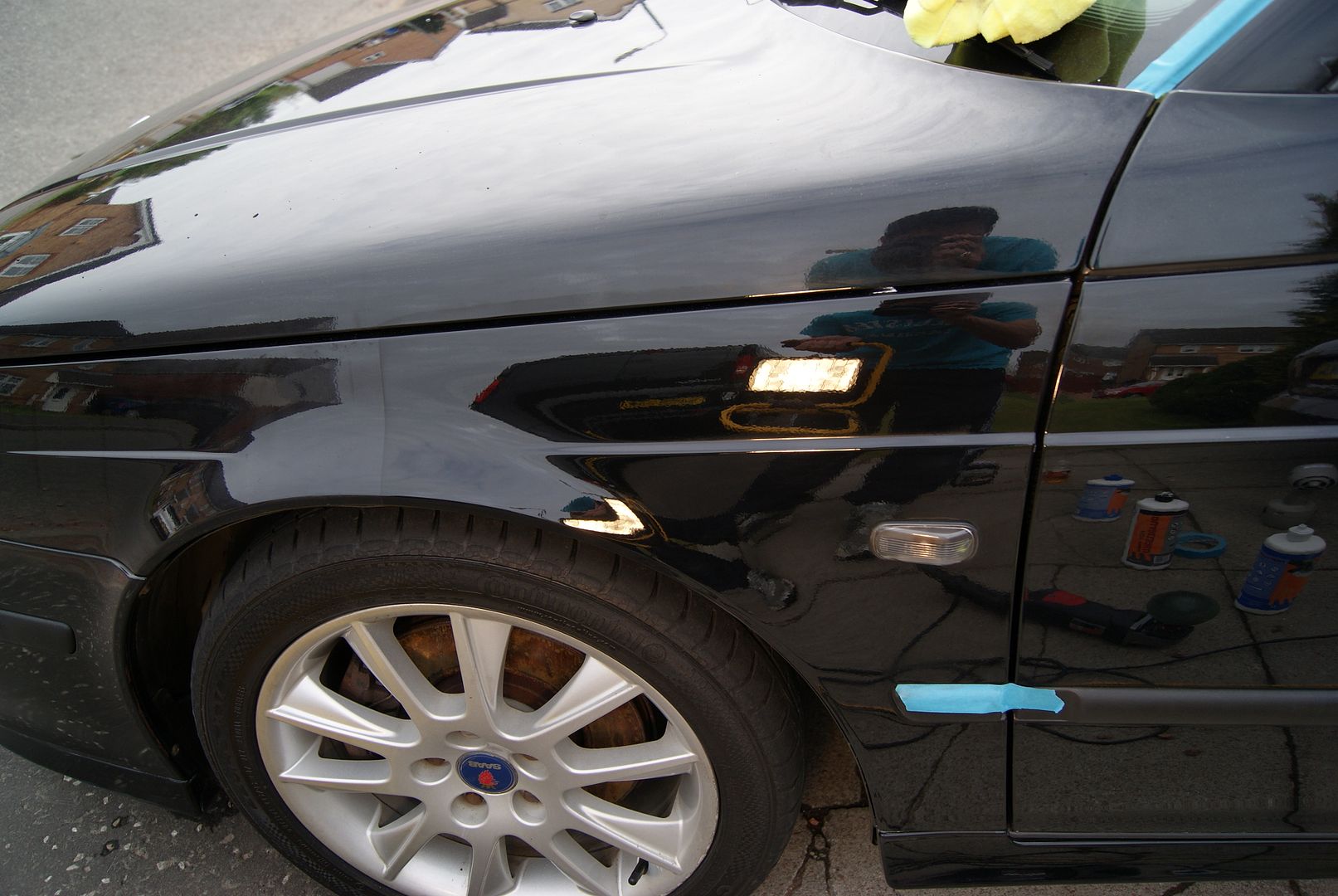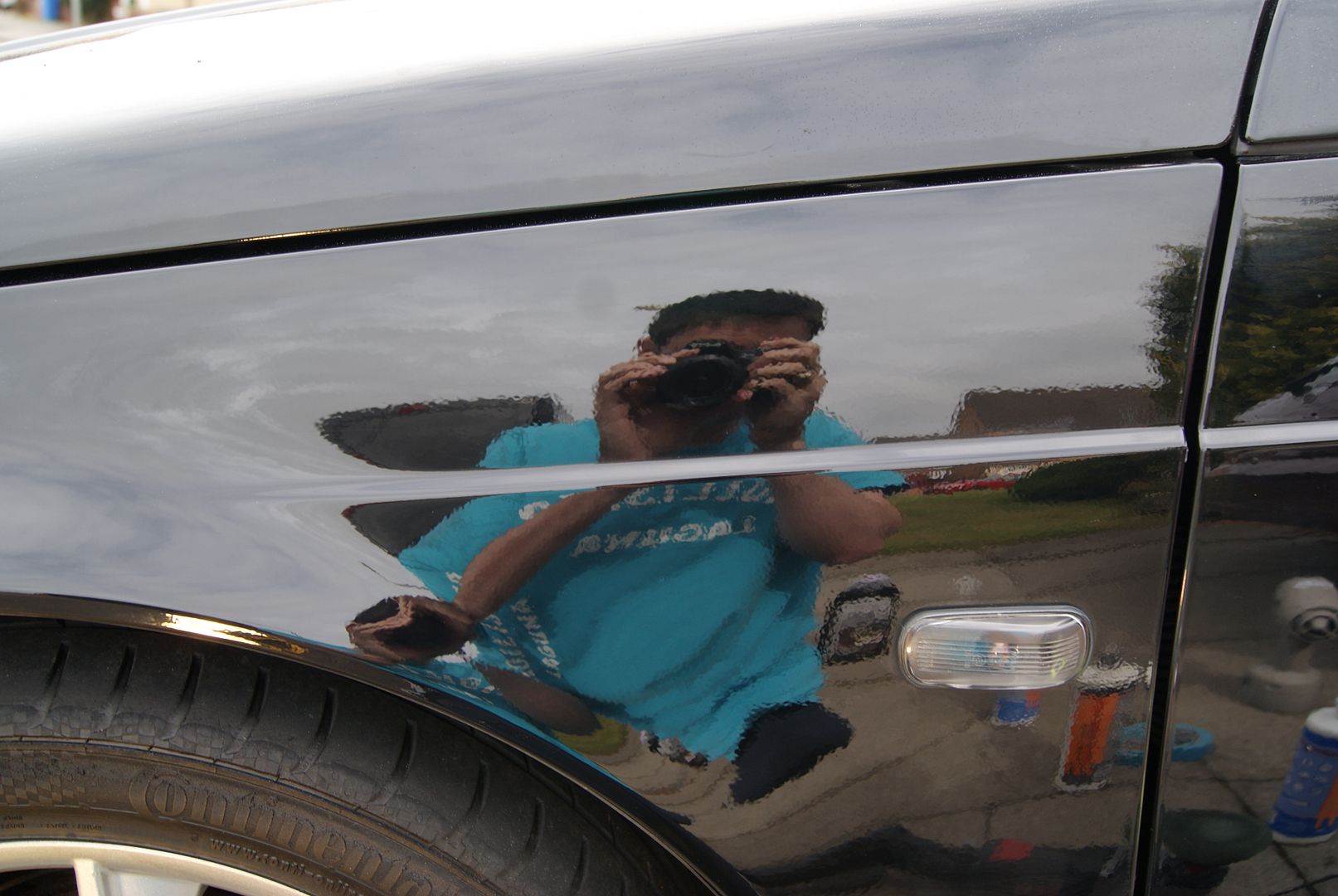 At this stage I took a picture of the reflection on the panels which had been corrected: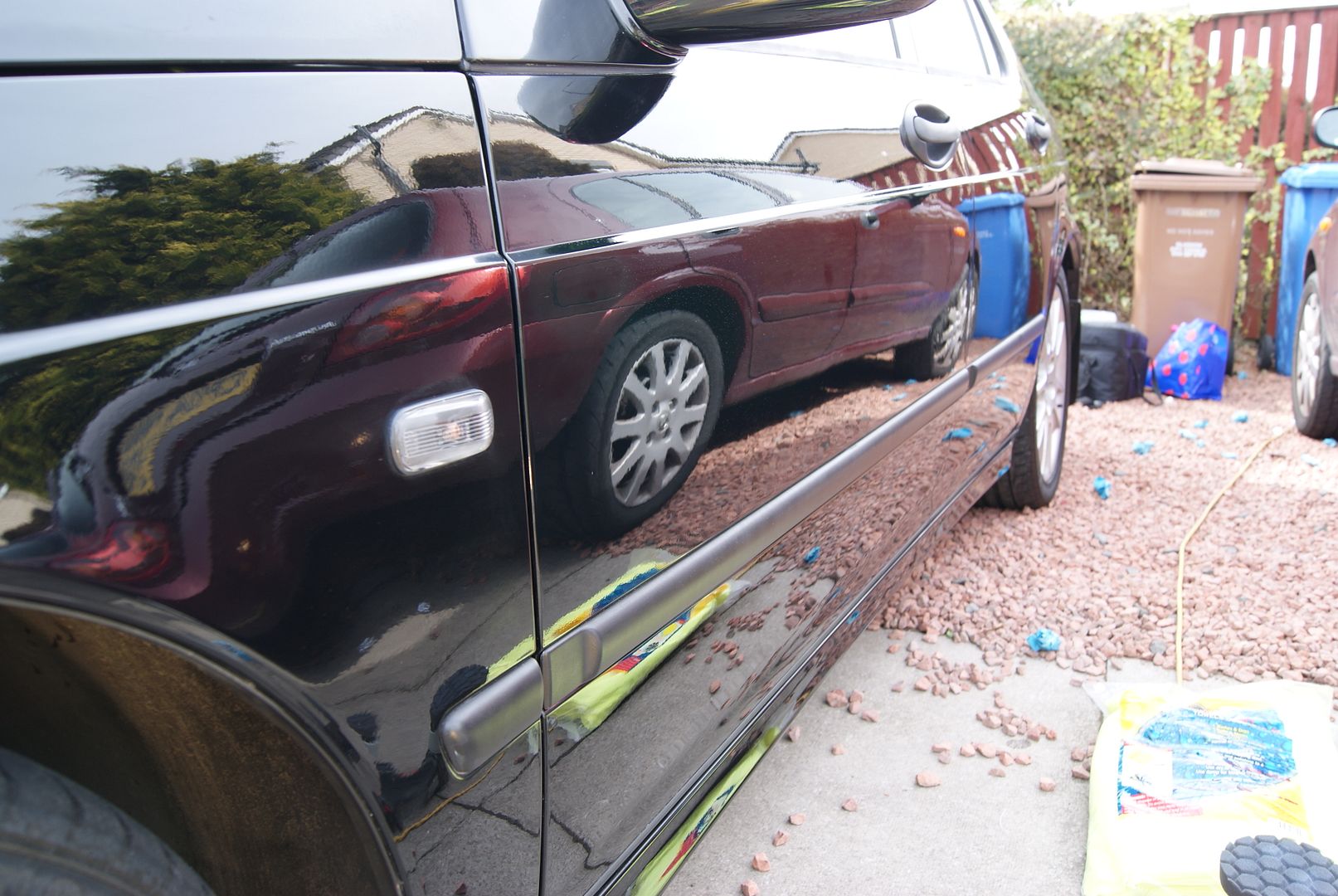 Onto the bonnet....which was really badly oxidised and swirled giving a very poor reflection: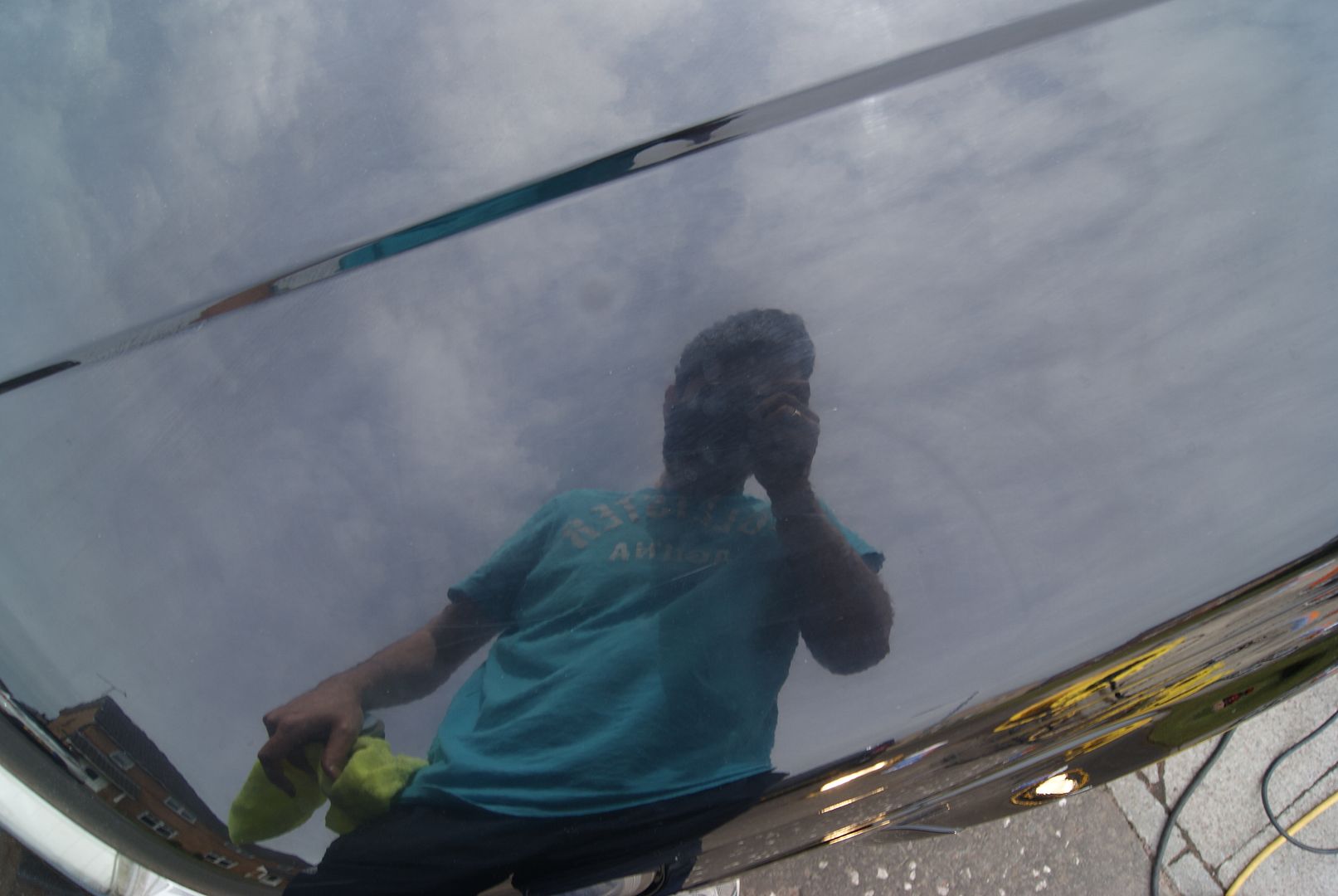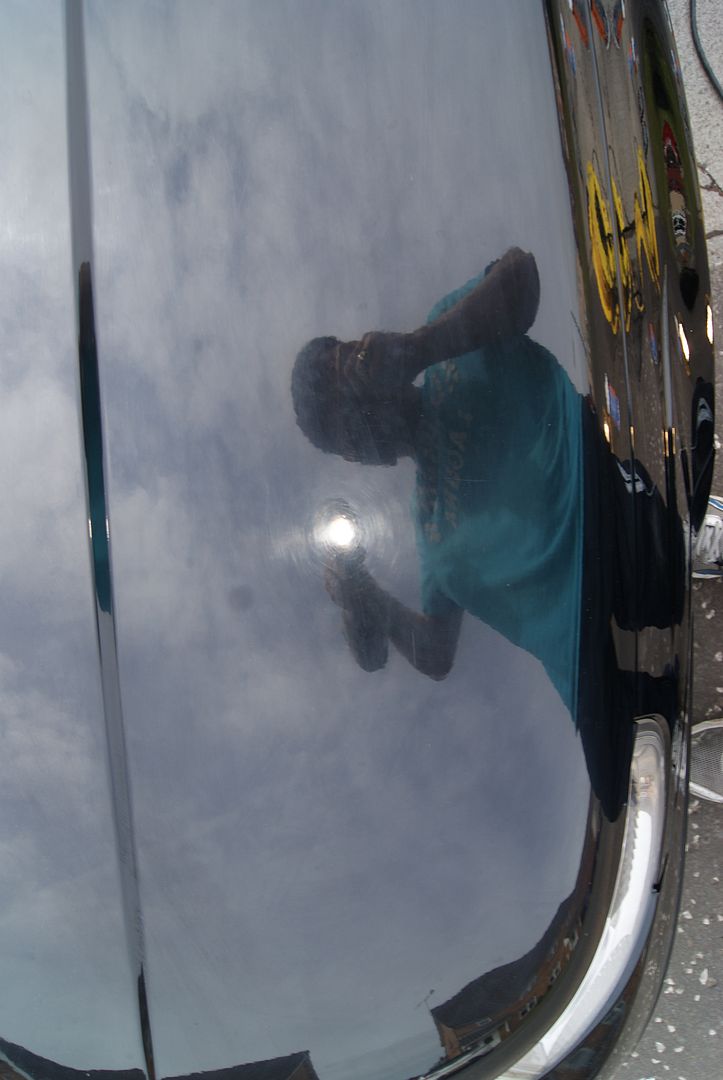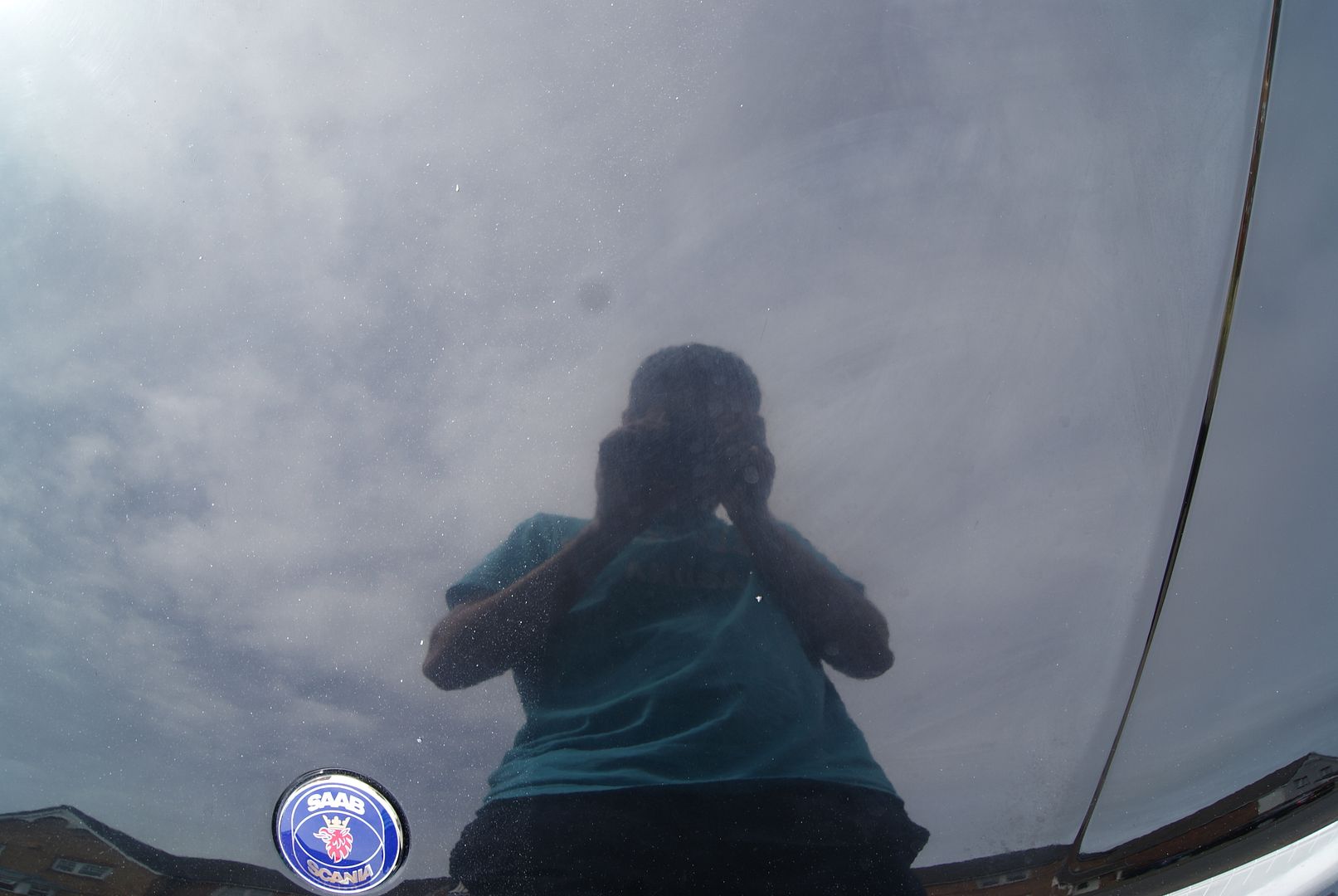 50/50: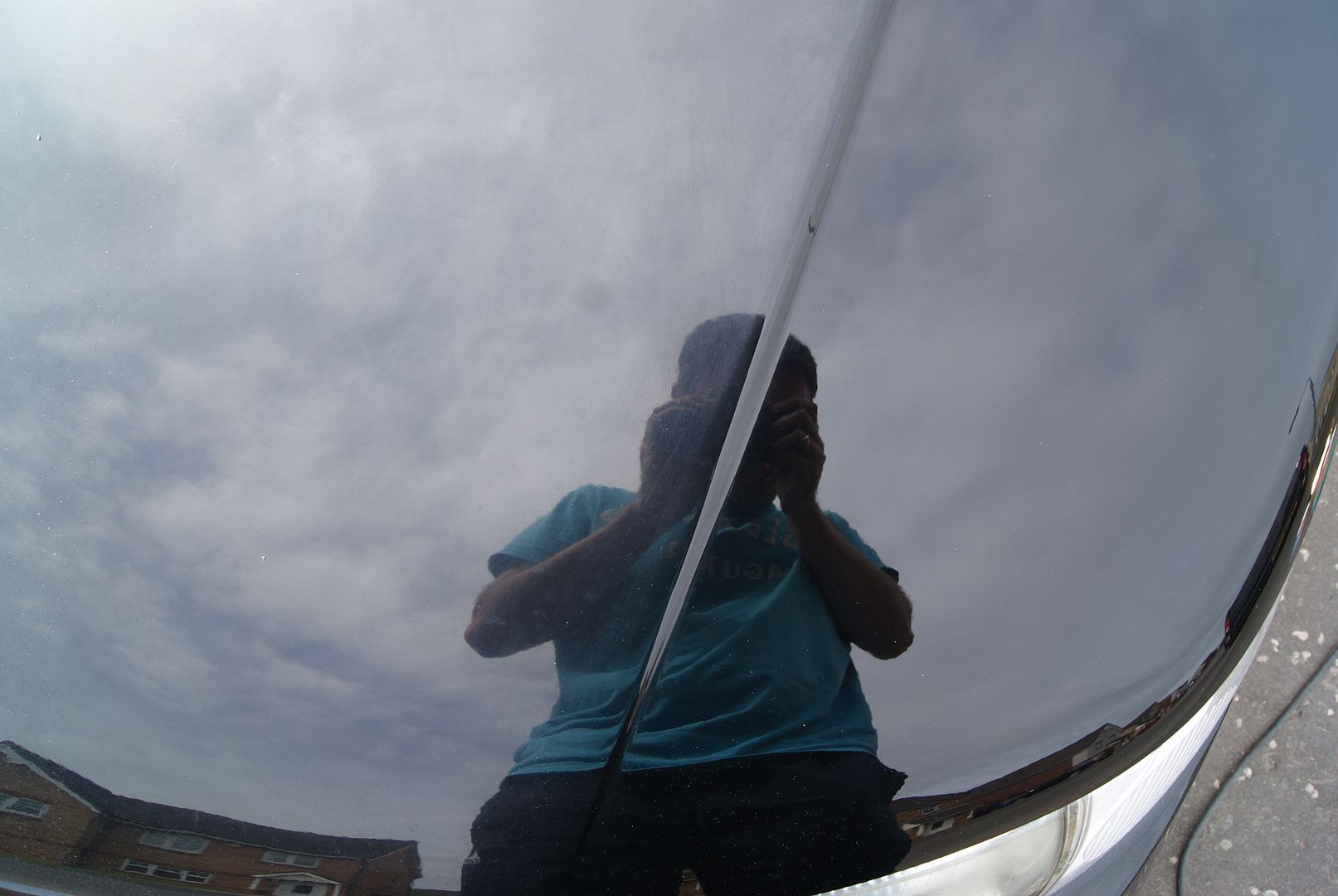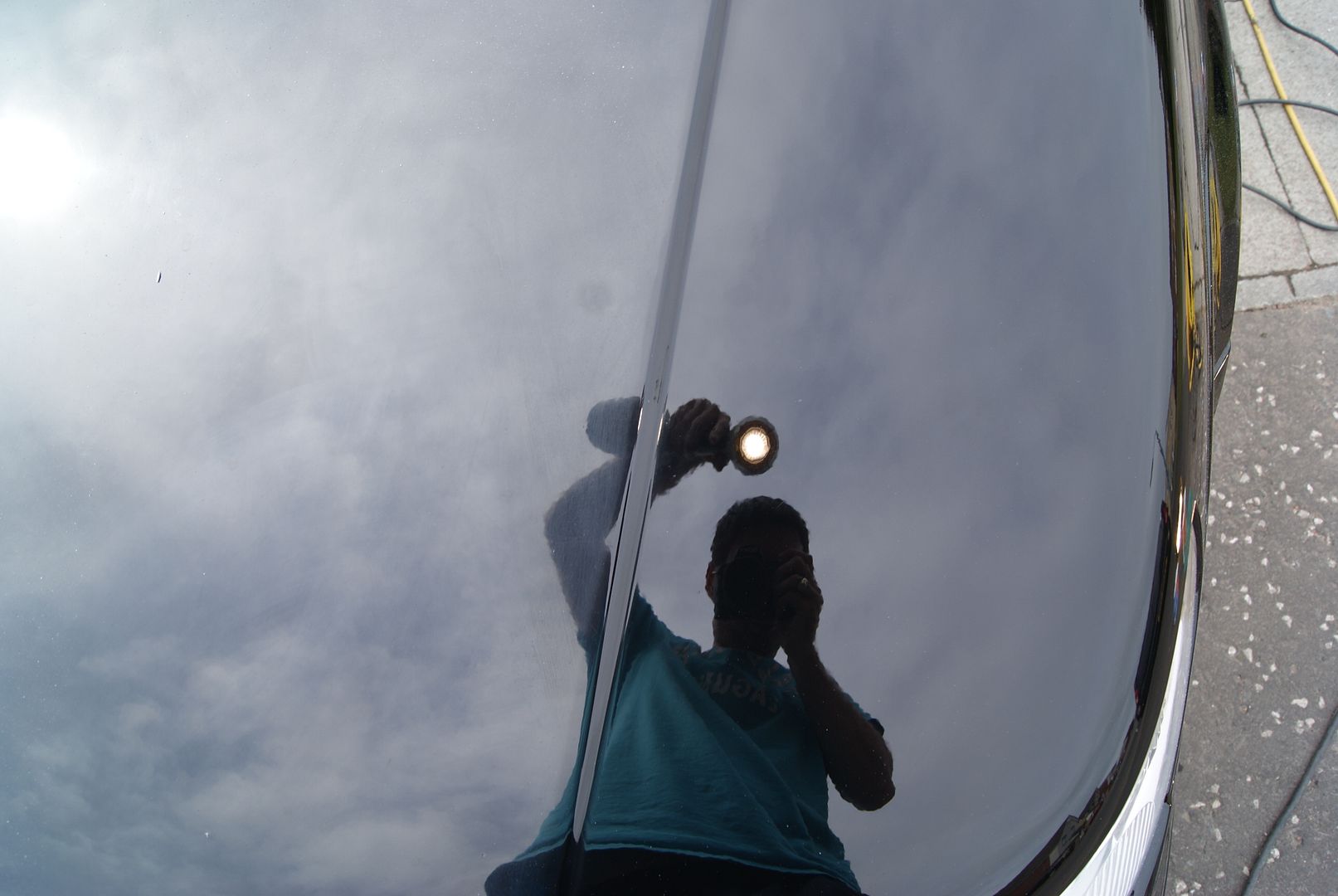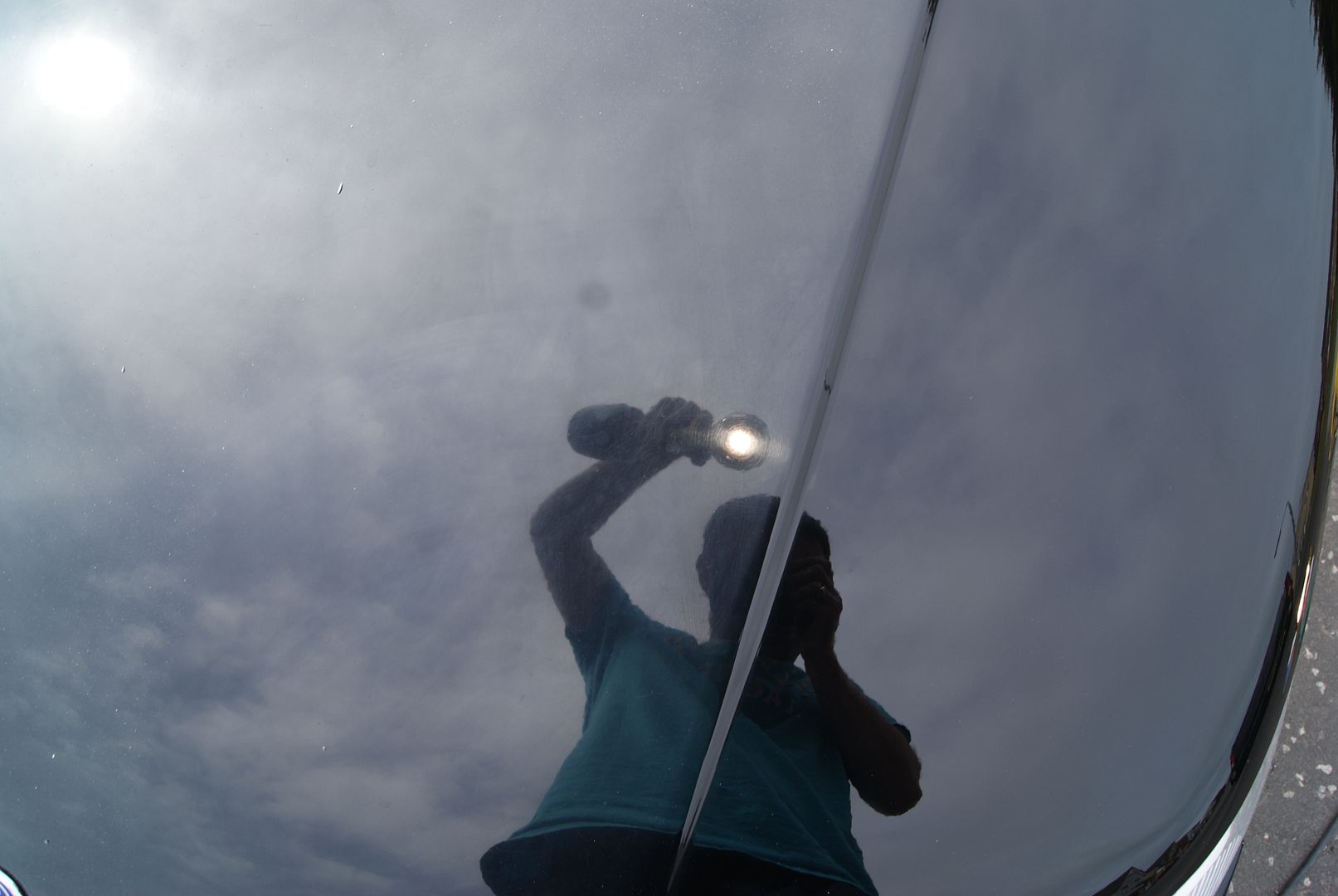 Corrected and a much better reflection: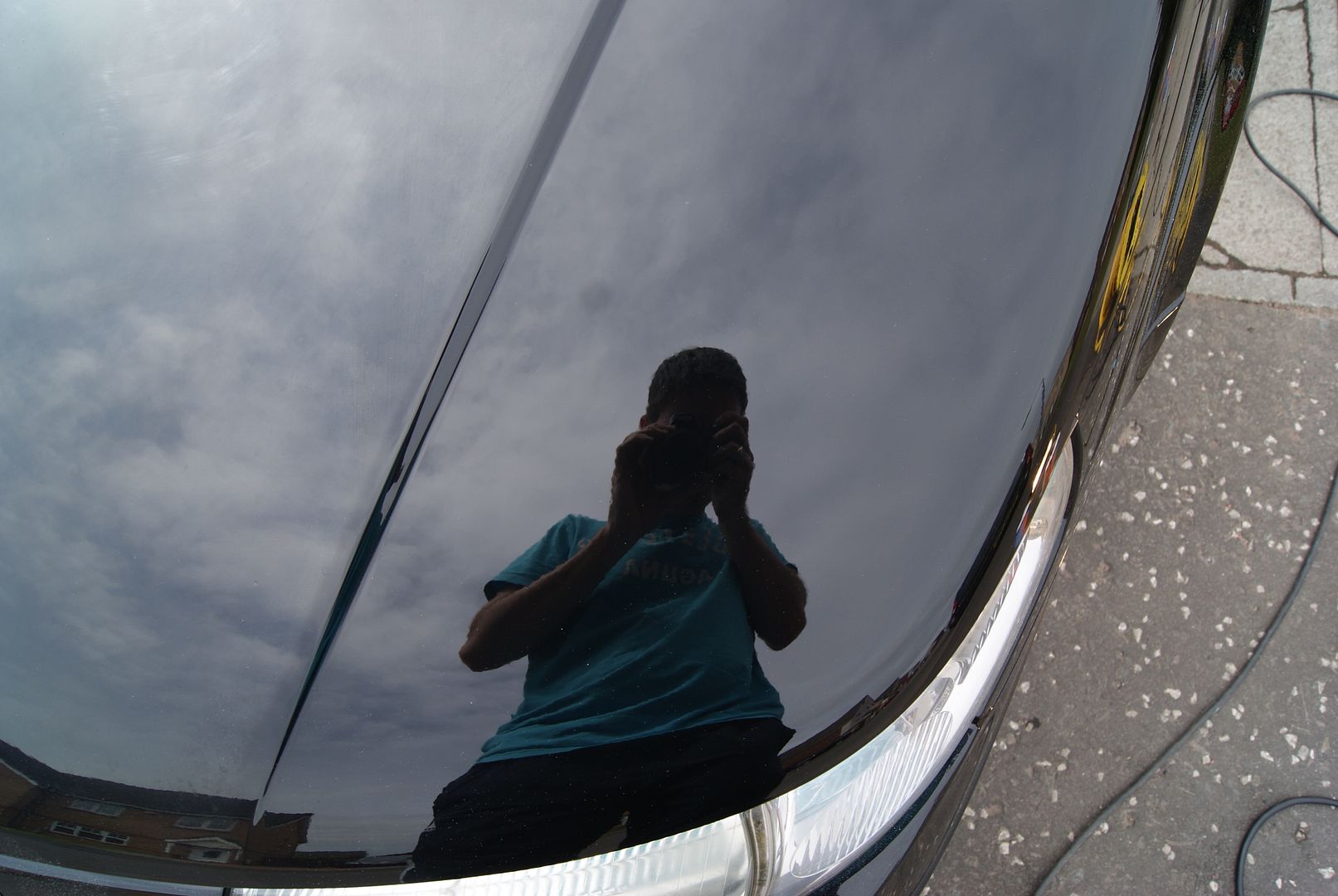 Onto the bumper, someone had attacked it with a brillo pad: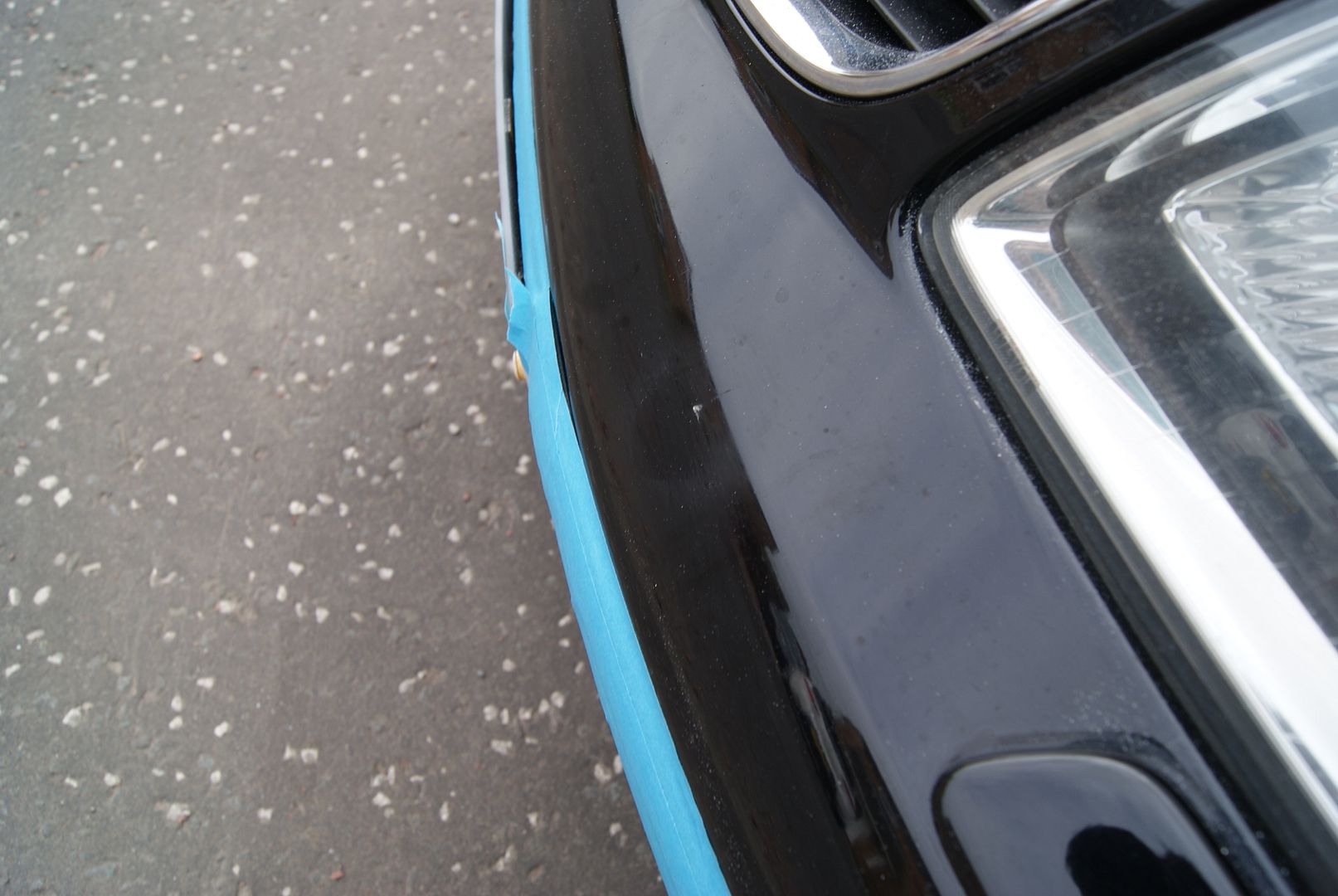 After correction: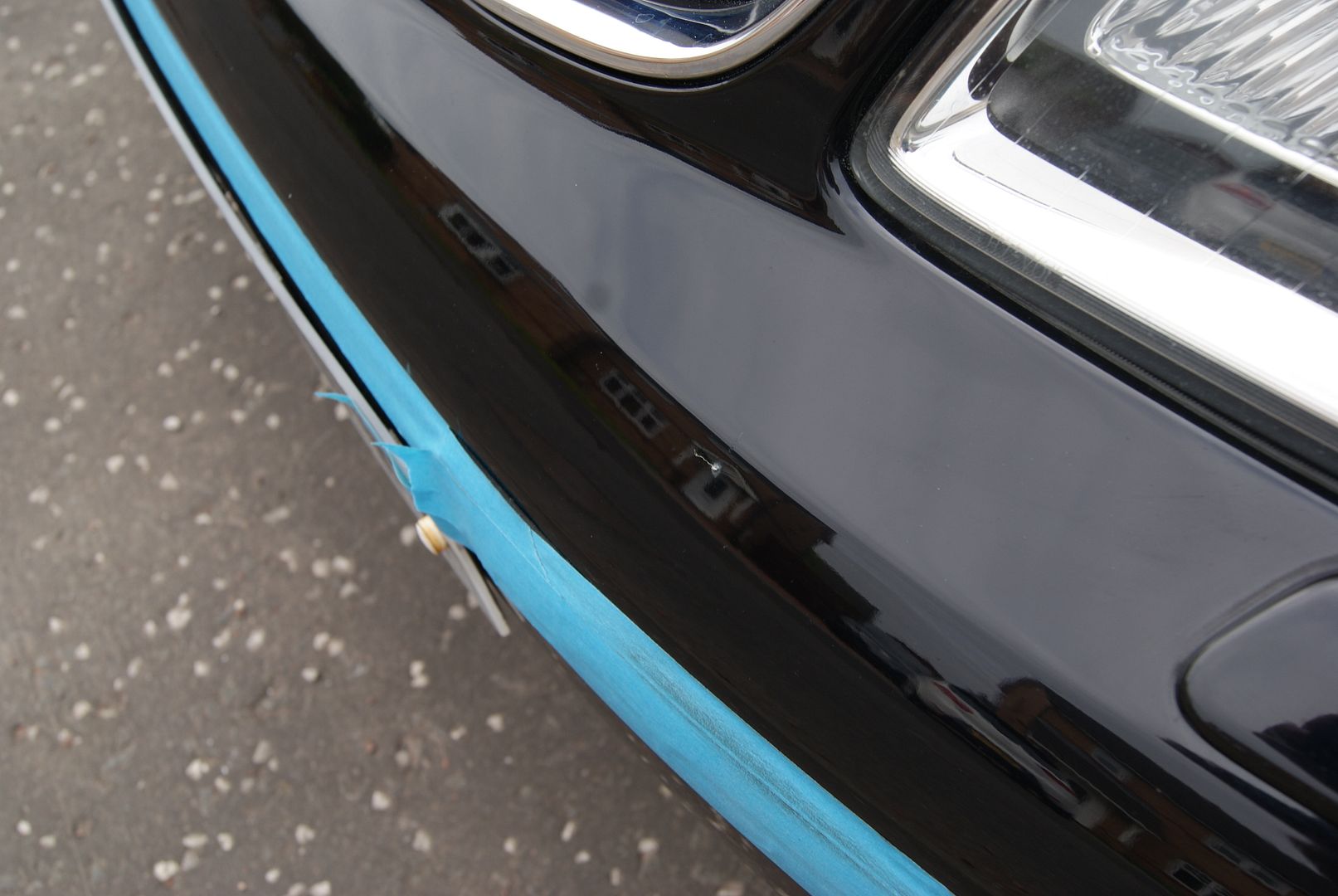 There were a few things needing fixed on the bumper so might get it resprayed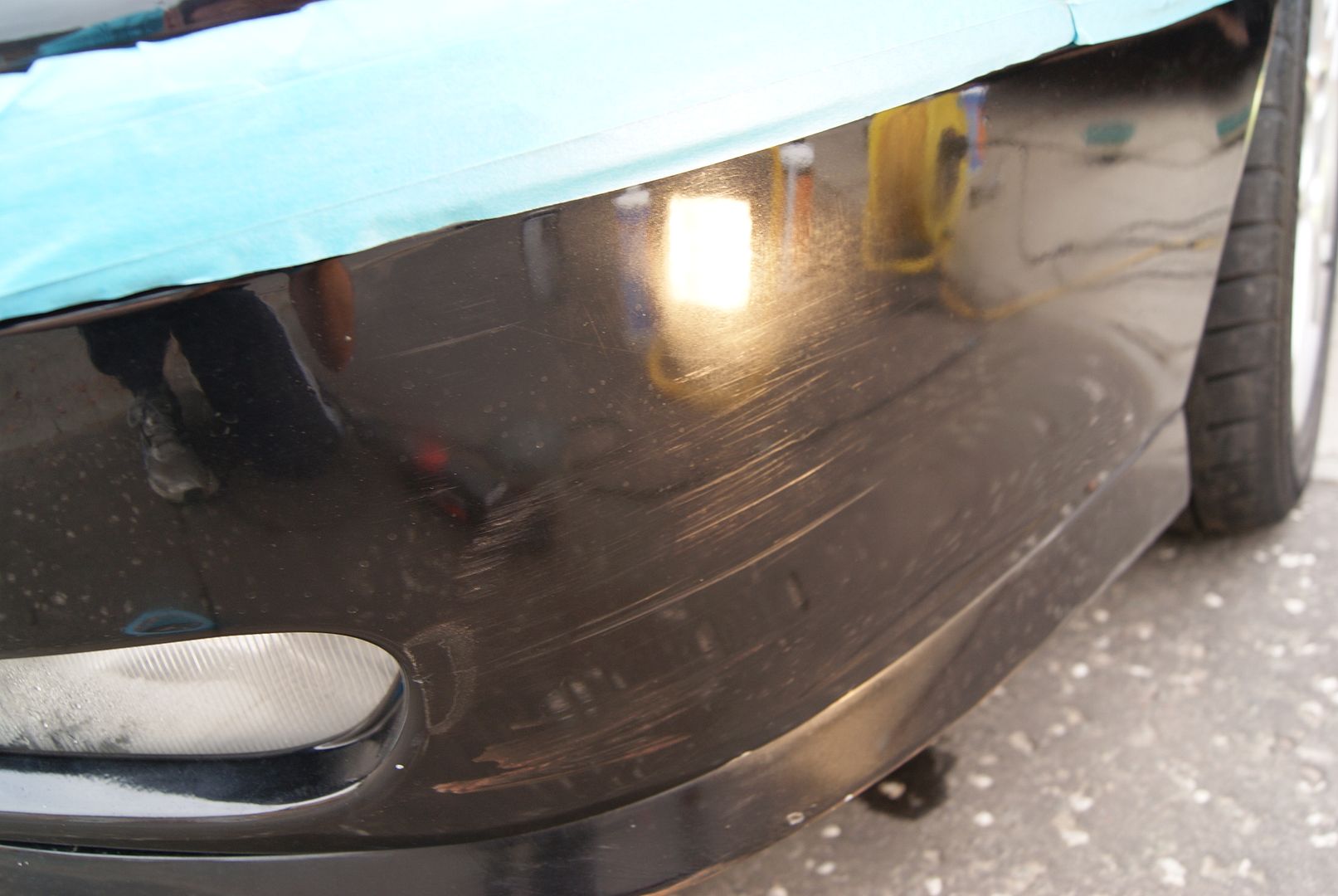 I did the other side which was like what you always saw in previous pics (nothing more exciting) then it started to rain....I was fortunate to finish the correction so tomorrow will add the protection, just trying to decide on which wax i will use.....