I was coming back from New York City on Interstate 78 express lane when I hit a massive unavoidable pothole. The hole was deep and more than a foot in diameter. It was rush hour, and the city decided to divert traffic onto the shoulder lane and right lane. The left most lane was closed to presumably to do construction. On both sides of the two open express lanes were concrete barriers. I was on the right (shoulder) lane and traveling at about 50mph.
As I approached the hole, I had about 1 second to react and four choices: swerve right and smash into the concrete barrier, swerve left and crash into another car, slam on brakes and get rear ended, or slow down as much as possible. Clearly, I chose to slow down. I estimate I was traveling at around 40+ because the car on my tail prevented me from braking hard. I'm well aware the Audi A5 can stop from 60-0 in ~110ft, but I sure as hell know the Toyota behind me couldn't.
After hitting the hole, I heard a loud bang and I just knew something wasn't right. I could feel the car vibrating, but still very drivable and not too noticeable. A couple hundred yards up, I saw an Audi A6 and a few other cars pulled over. I am assuming they hit the same hole! I should have pulled over and asked, but like I said the vibrations weren't very severe and the car was drivable.
When I got home, I saw this…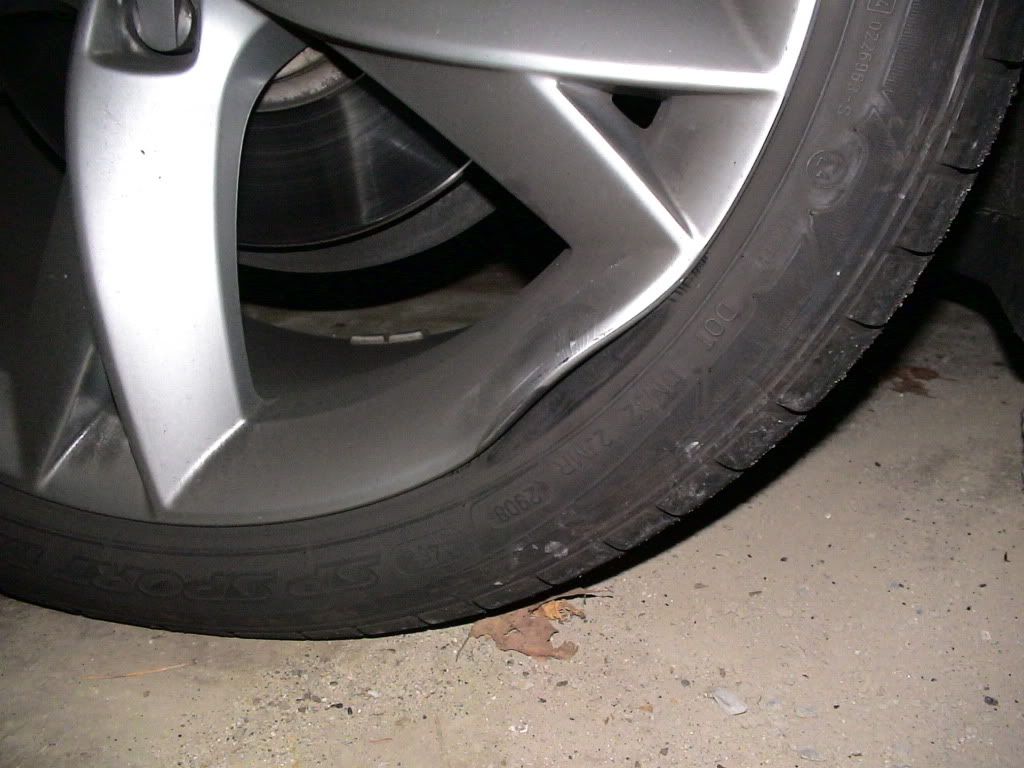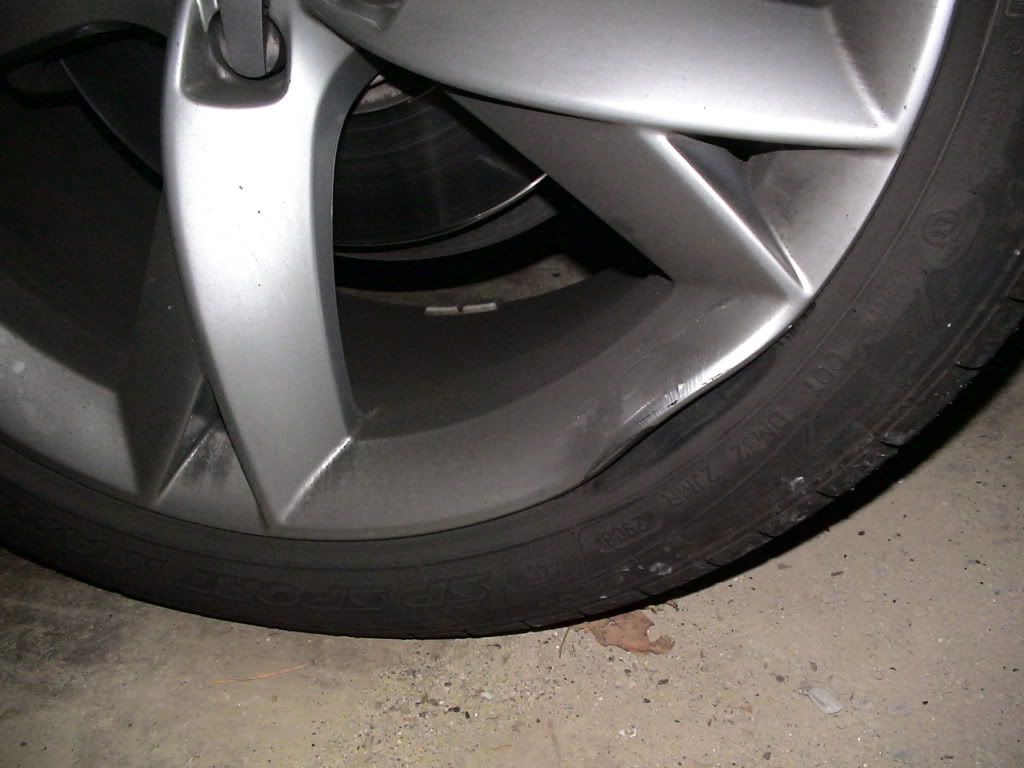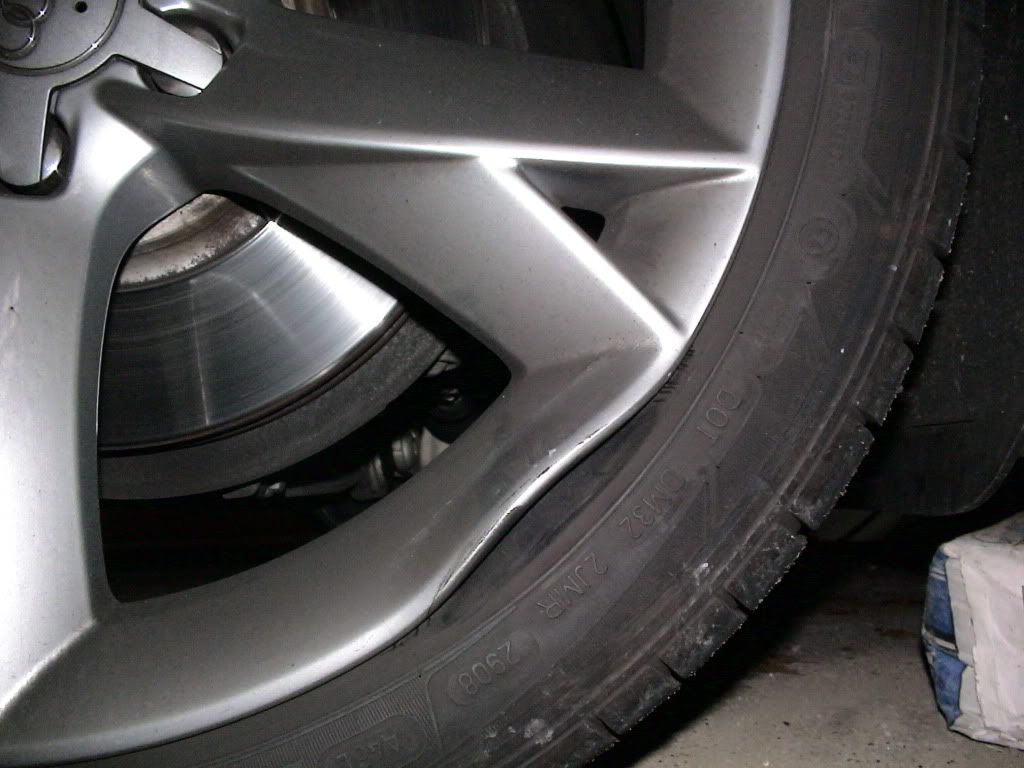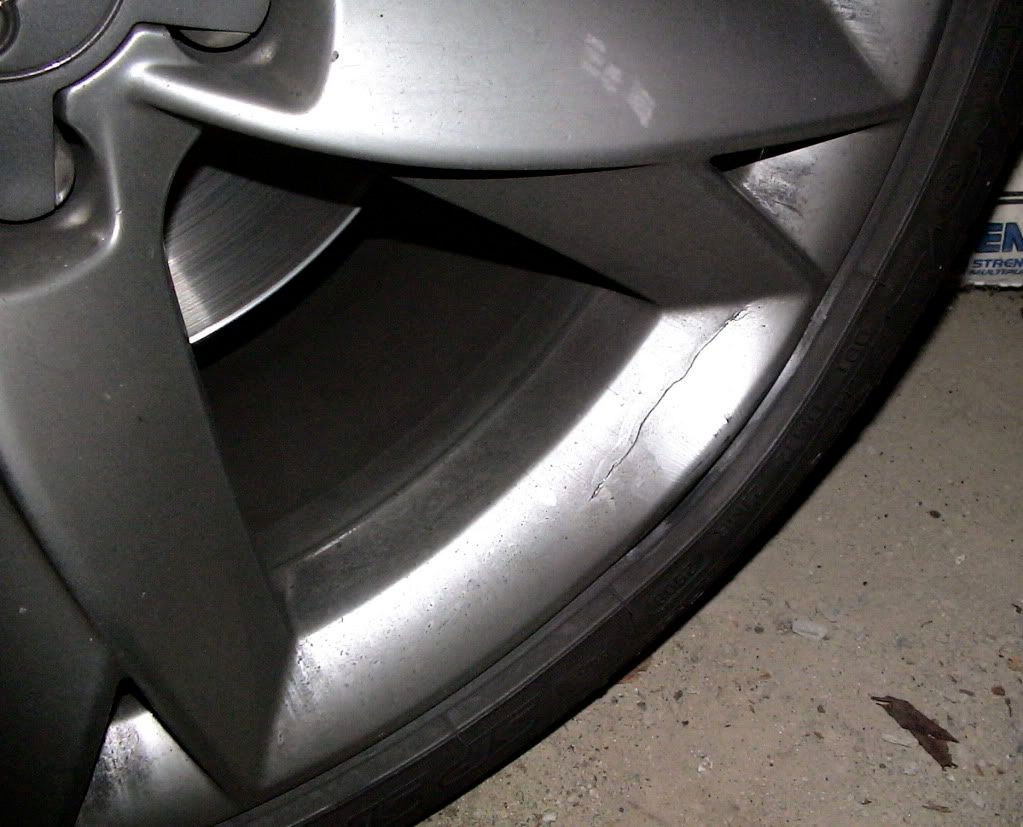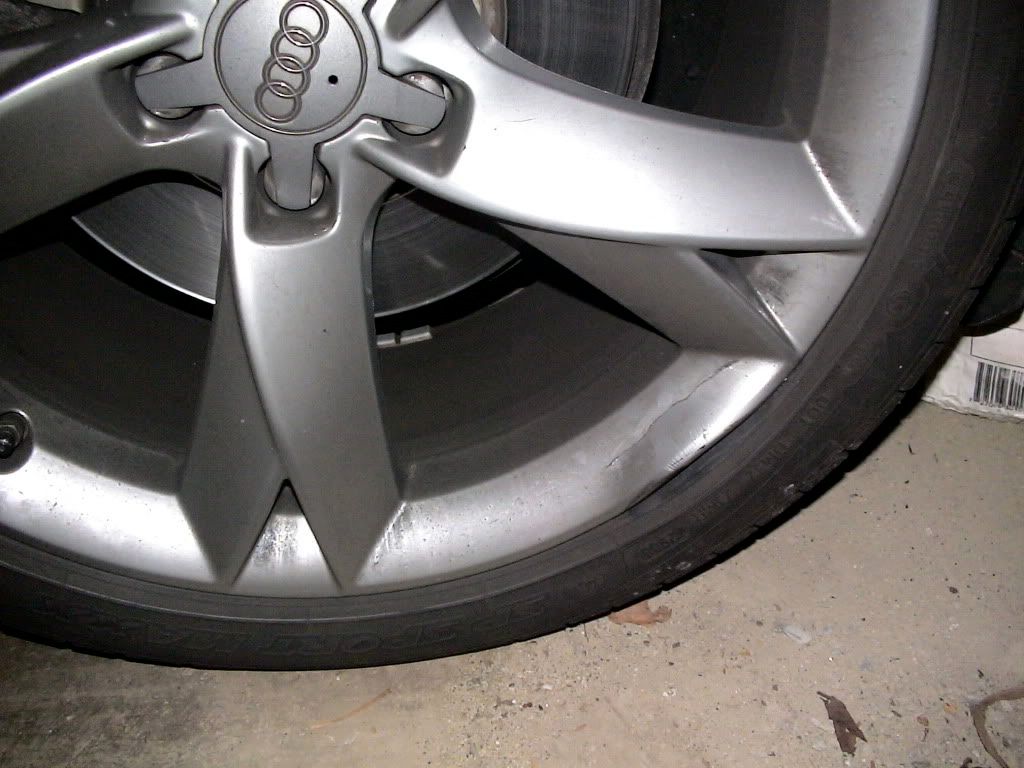 No air leaked out and hasn't for two days. And there doesn't seem to be damage to the tires. (By the way, this is the 19" Y-design wheels and not the 18" Y-design wheels. I wish I had my 18" winter tire wheels on.)
After inspecting my wheel I decided it would be a good idea to go back and take pictures. So I grabbed my camera and headed over to that location. Here is the exact location of this hole…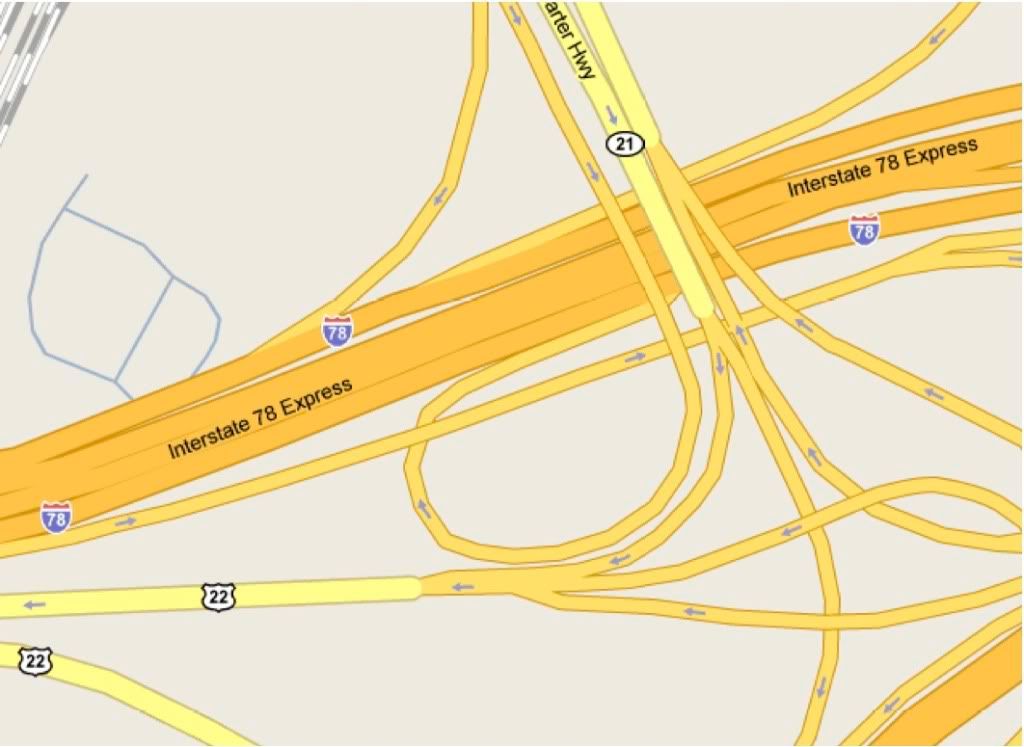 When I arrived I noticed both express lanes were closed and all traffic was diverted to the local lanes. Looking from the local lane, I saw construction trucks working on the very road I hit the pothole. The next day, I attempted to go back to that location and the express lanes were opened back up, but traffic wasn't diverted as it was before. Moreover, the potholes seemed to have been filled!
I don't want to go through the insurance because they will increase my rates. My plan so far is to get the wheel replaced and car checked for other damage, and then submit a compensation claim to the city.
Think I have case? Anyone from New Jersey have experience with this?
What are the next steps I should take? Can I still drive on that wheel? Can I repair or is it better to replace? What about the tire? How much is this going to cost me? Could any other damage have occurred?