After getting the idea to hardwire my V1 into my car with a remote display in the rear view mirror and the Auto Hill Hold (AHH) button as a mute switch from Audizine's Neptunesfinest in his thread
Idea for Stealth Radar Detector Install With Mute Button LED
, I began my two-week installation ordeal. I ran the wires from the mirror and the main unit down the passenger side A-pillar and connected the main unit to V1's direct-wire power adapter. From the AHH button, I connected a ground wire to pin 10 and ran a wire from pin 12 to a 4.7k ohm resistor (as per Rick Dickerson @ V1's instruction) and connected it to another phone line which I ran down behind the glove box. Not wanting to cut into the rear view mirrors telephone line, I got a telephone line connector so I could solder the mute wire from pin 12 onto a short length of telephone wire. I then connected the soldered wire into the accessory port of the direct-wire adapter, grounded the entire cable to another ground, and it worked. Granted I had major help from my Audi technician friend Don, a couple of Audizine members: Neptunesfinest & Chichum, Scott Wheeler @ Radar-Mirror.com, and last but not least Ron at V1 - who sent the pin diagrams of all the V1 units. During this process I had to ensure the same colored wires were connected and plugged into the correct port to ensure everything worked as it should. This was a tough install because the glove box had to be taken out to get the wiring run properly. Luckily, my friend is an Audi tech of 10 years and is quite knowledgeable around the car. Here are the completed pics of the install.
The location of the V1 Main Unit in relation to the rear view mirror
The V1 and Remote Display at start-up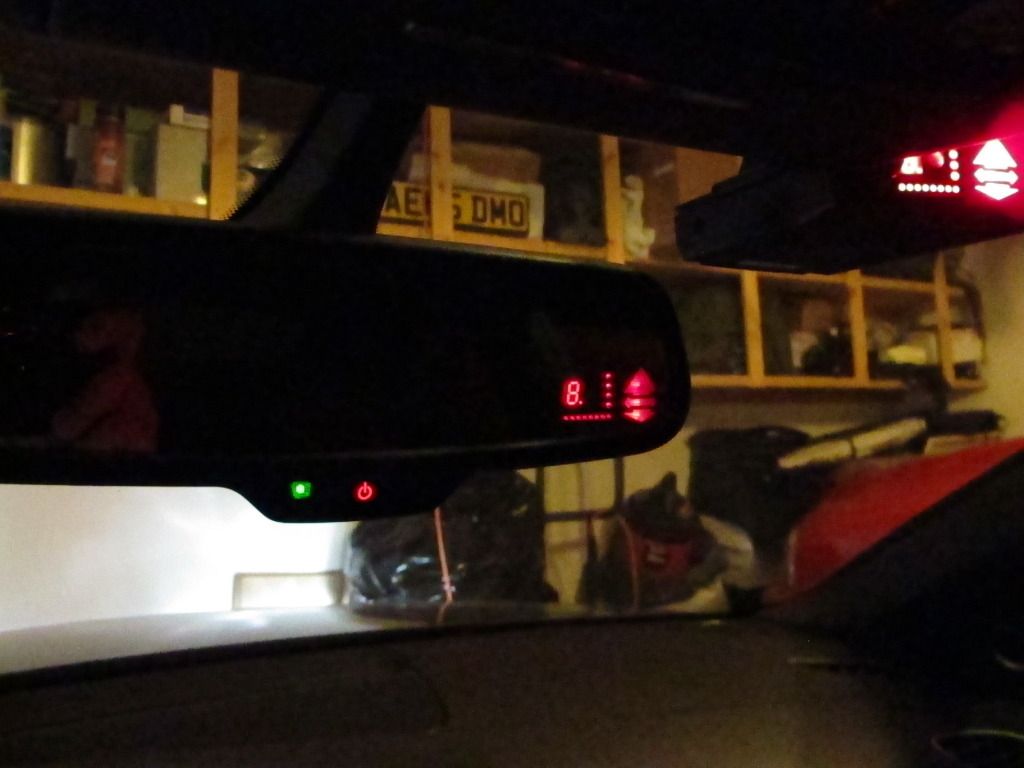 Remote display at start-up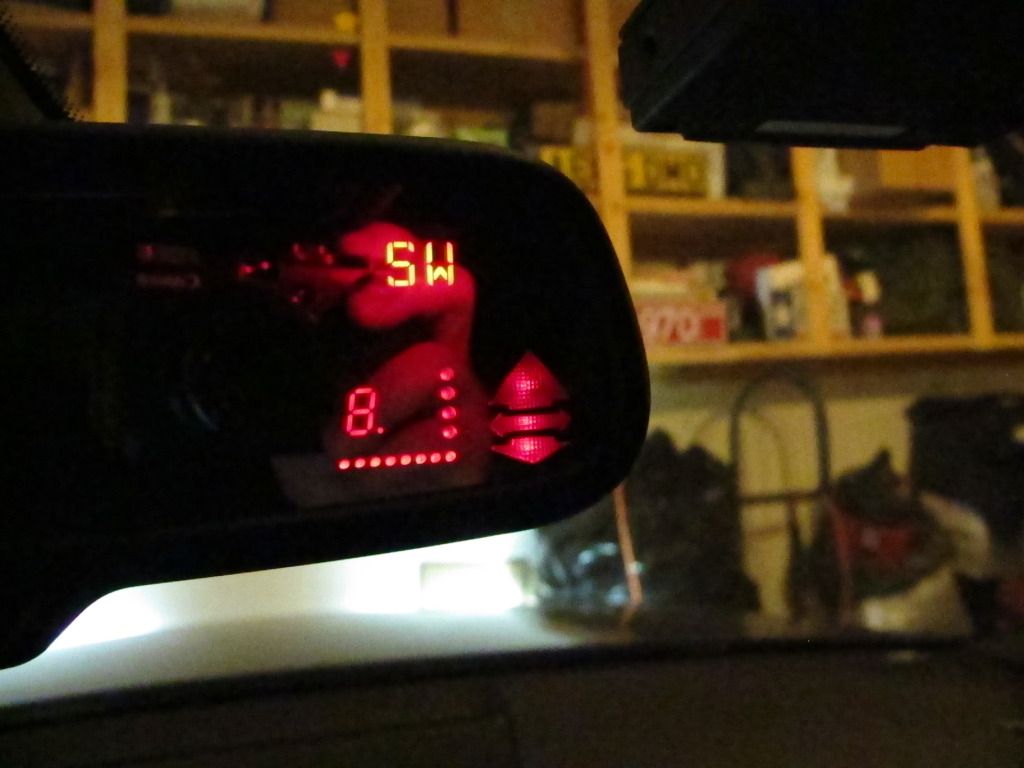 Auto Hill Hold button installed
If anyone is thinking about doing the same install, please feel free to drop me a line should you have any questions.