Discussion Starter
·
#1
·
Replaced the Passenger side sensor today after the driver one yesterday.
All working.
I took a couple of photos as I was doing this as it might help other folks.
15min job max.
Torex Screw in the door level with the handle behind rubber, this is captive so you can't screw it all the way out.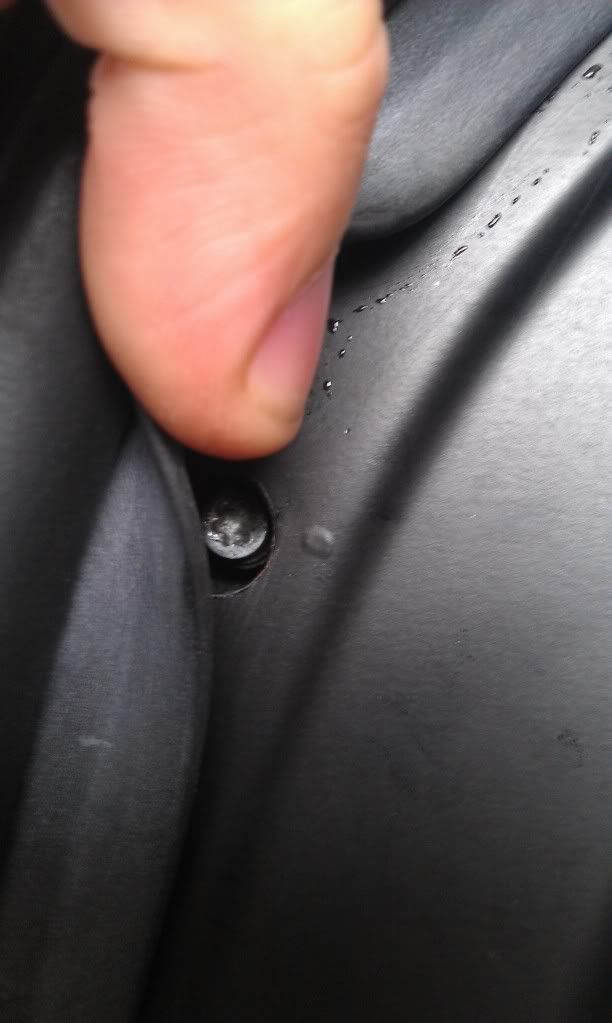 Remove plastic cover (I just gave it a pull with my fingers)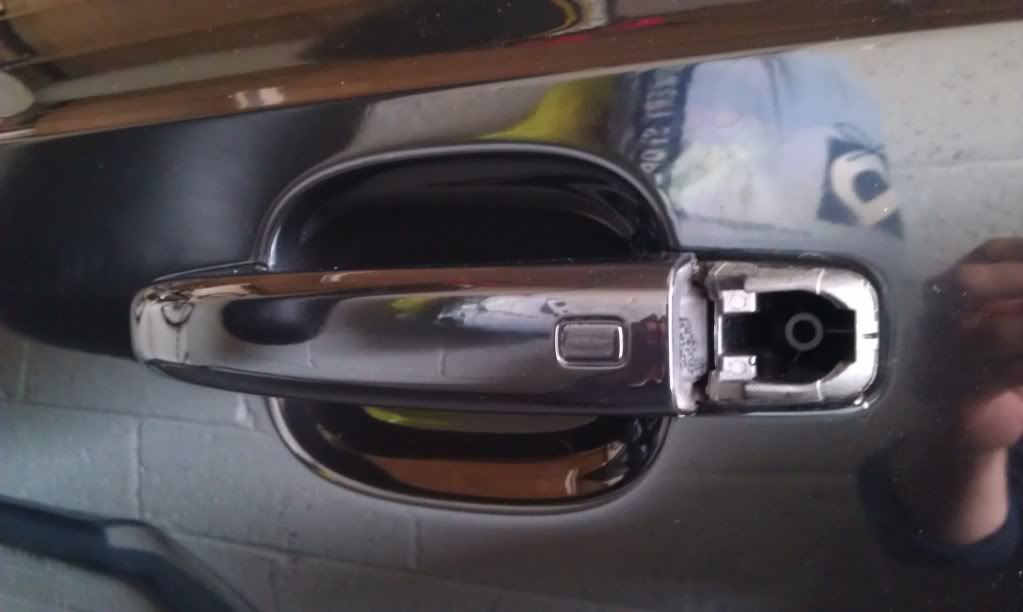 Remove plastic insert (Or Door lock depending on which side your doing)
This was harder to remove (I used grips with a cloth) just gave a gentle wiggle.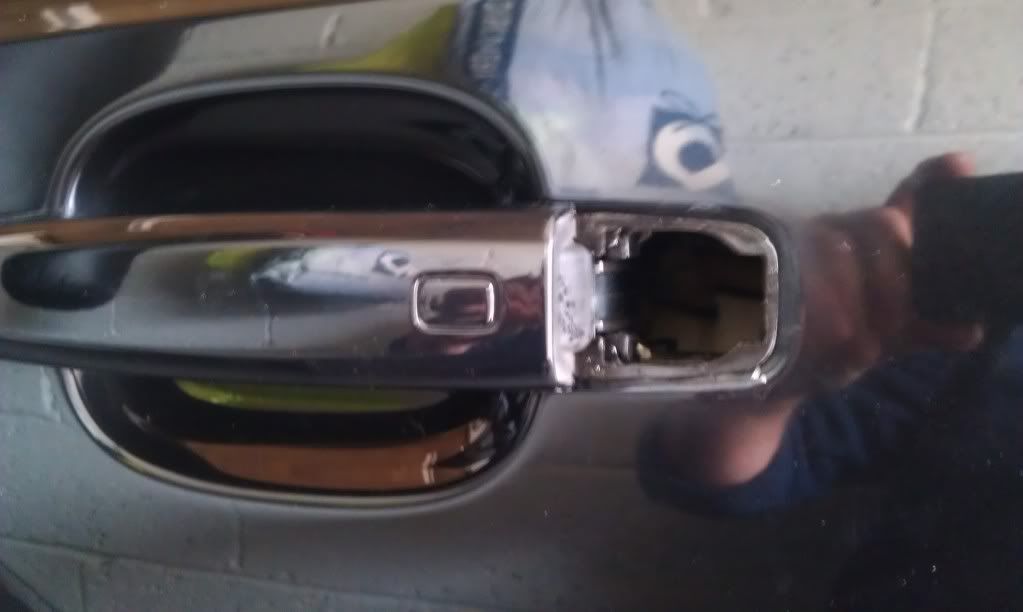 The 2 parts of the handle just removed.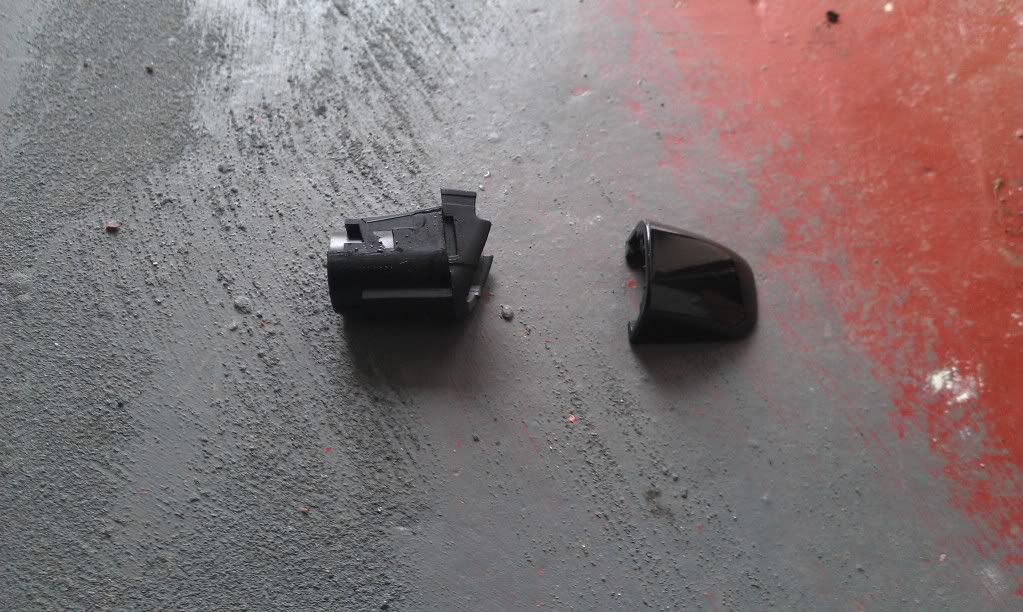 Move the handle towards the hole where blank was then just give gentle pull to remove (Hinge action)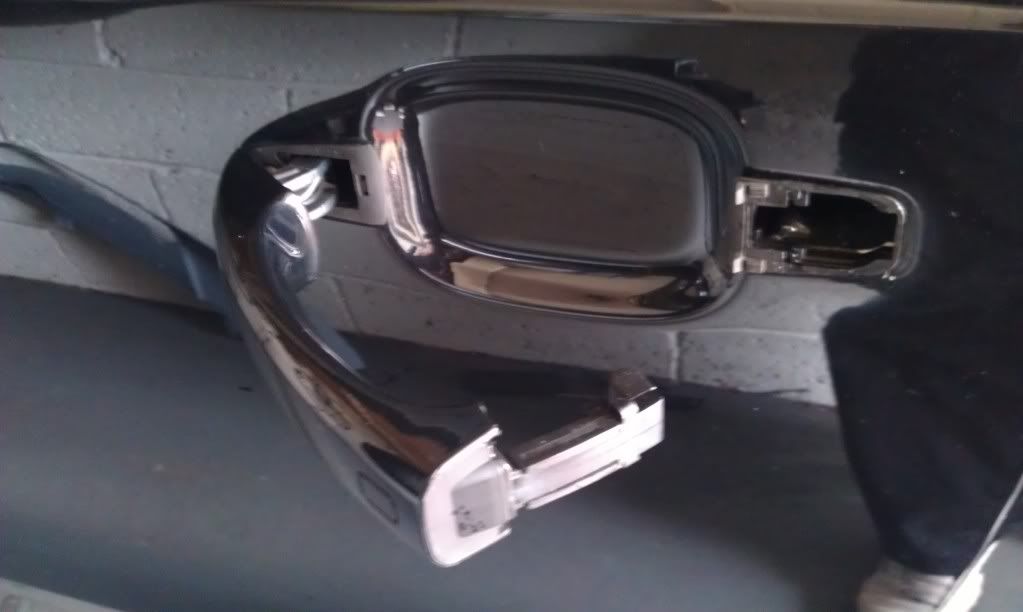 The handle will just pull out when it's 90 degrees to the door.
Disconnect wiring to sensor (Watch wiring dosn't go back inside door)
Full handle and parts.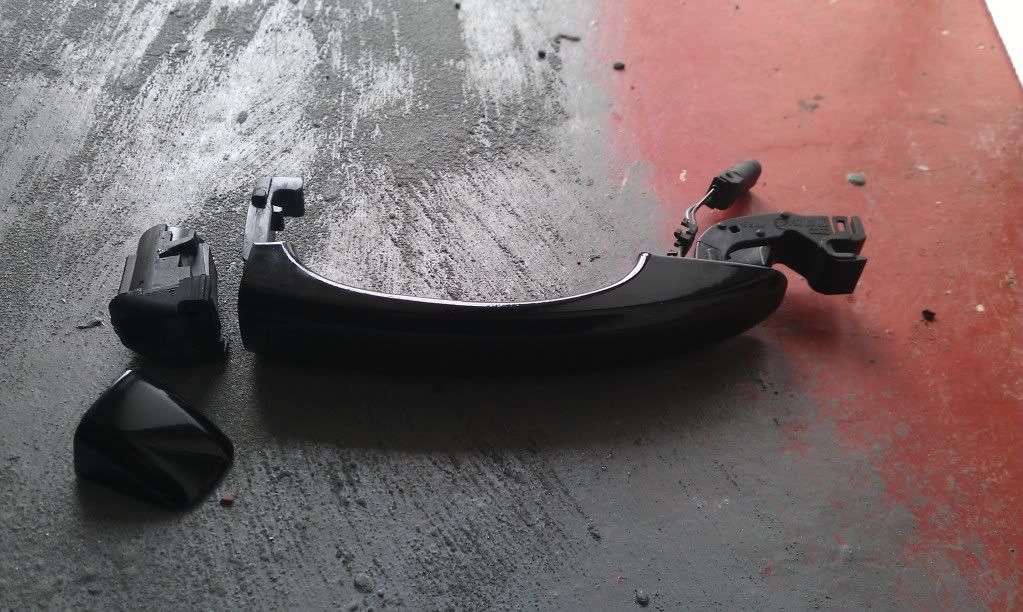 New Sensor at the top which has changed slightly then old one then handle.
To remove sensor from handle you pop the wiring out from the end then you will need a small screwdriver to prise the end out (Opposite end from wiring)so you can slide the sensor out of the handle.
My Damaged sensor which has cracked and full of water.
Old one was see through but new one is black.
Just do everything in reverse.
I found it easier when putting the handle back in to put a piece of string round the door release so I could pull it to get the handle behind it.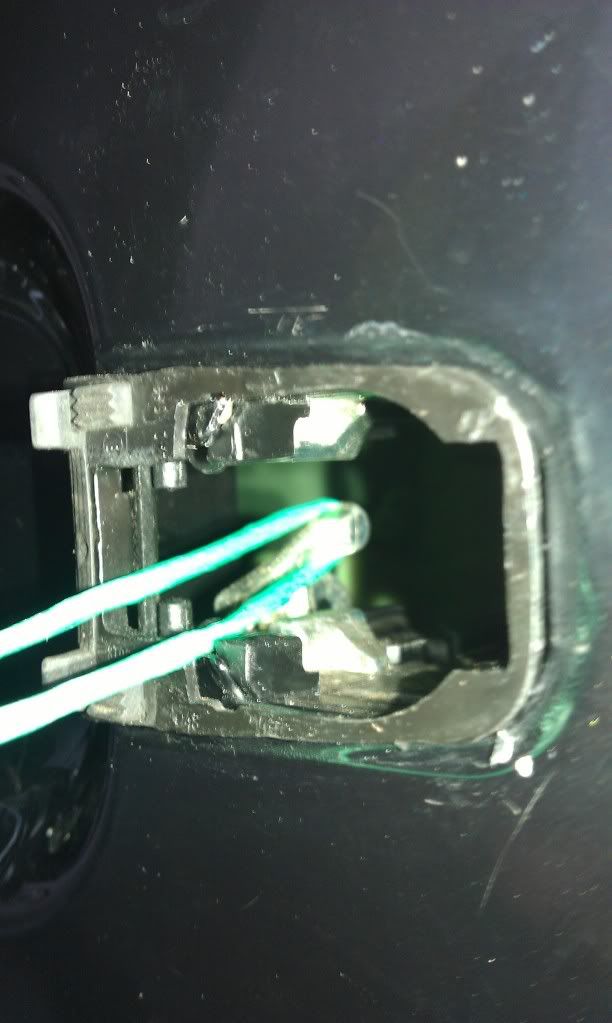 Once the handle was behind it just pull one end of the string through and the catch stays behind the handle.
I hope this has helped if your keyless entry dosn't work.
Part no
A4G8 927 753 A
. 05E08B Sensor
£64.52 inc Vat
.
These are not sided left or right.
2007 3.0 Tdi Coupe.
Thanks to the guys that helped me finding all the info out. :thumbsup: