First off I want to introduce myself, my name is Jordan. Im not new to the modding scene. Here is my VW Passat that I have been building for the past 5ish years. I know its not some of your style, but its my baby and the S5 is the newest project (nothing as crazy as the Passat though):
http://www.passatworld.com/forums/showthread.php?t=138696
The car in question is a 2009 Brilliant Black S5. With under 30 miles on it the mods have started. Here is what was done today:
- Gloss Black S-Line grill with Gloss Black Filler plate (HUGE thanks to Tommy at Rival
)
- Debadged rear S5 logo and debadged V8 logos on the side
I lastly wanted to thank Tony Nguyen of Trend Setting Motors for helping out significantly with the install today, if you are in the GA area or anywhere in the Southeast hes the man for whatever you want done.
www.TrendSettingMotorsLLC.com
I did a little writeup with some steps on how to remove the bumper/swap the grill for those interested in doing it themselves.
Now on to the pictures of the install:
First things first, get the car jacked up so you can get the wheels off:
Then remove the 4 Torx 25 screws on the top panel under the hood:
After the screws are out there are 3 little metal push downs that you do just that, push down and the panel will pop off
What it looks like without the panel:
Me taking the lugs off (they were loosened with the car still on the ground)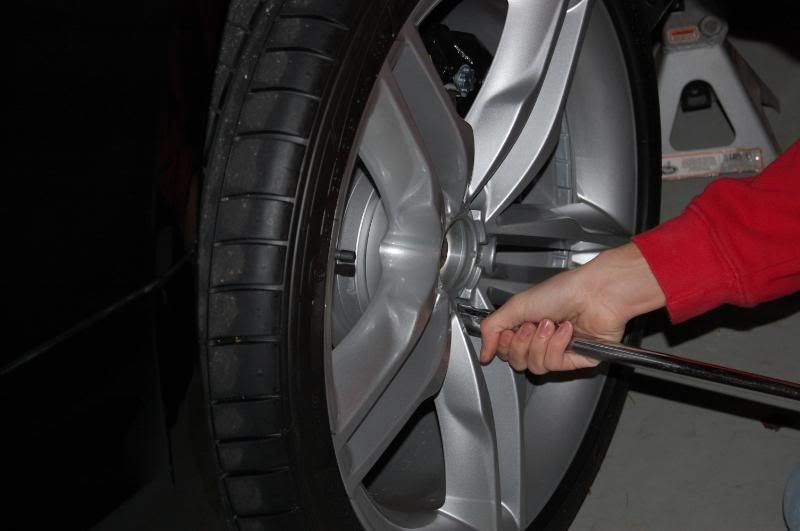 Wheel's off!
Tony removing the inner wheel liner to get to the bumper bolts. You need to remove the bottom Torx screws then pop off a few clips
You dont need to fully remove the wheel liner, just enough to pull it back some and get to the bolts. Here you can see 2 of the bolts (10mm) below the headlight holding the bumper on:
Then there are some bolts underneath that need to be removed.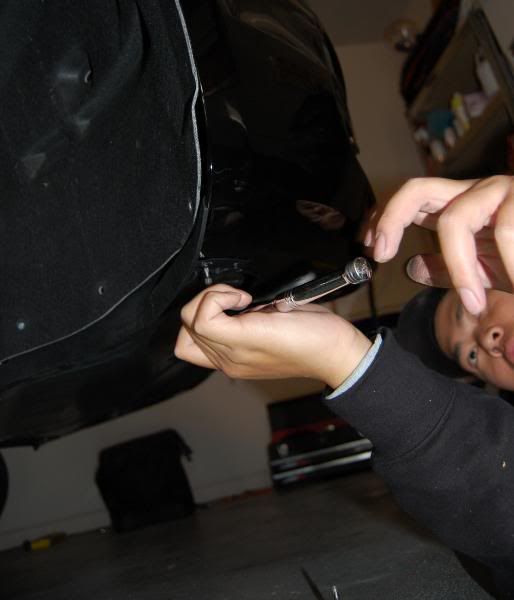 ...more to come, 10 pic limit per post...