Discussion Starter
•
#1
•
I have been looking into waterless wash system since the beginning of this year. With new environmental protection policies in place making it near impossible for detailers and valeters to work as any run off would need to be captured. This can be very tricky and costing potential customers a lot more....So to get round the policies in place i have been looking for an Eco Friendly solution.
When i first started I looked at my existing collection of products and wondered what i could use. Speaking to Meguairs UK about their waterless product they have in the US and Australia then will not release this in the UK, but confirmed that the main component for the cleaning part is nearly the same as Meguairs Professional Detailer - Last Touch. This product is high in Silicon, which is ok to help mask slight imperfections and give a nice gloss, but for my use, correcting a car, this can make compound bog down.
So then i moved onto my Dodo Juice products. Reading that Dom/PJ from Dodo Juice have used Time to Dry to remove bugs etc from the front of their van for shows.....so I thought to myself.....could i do a while car with Time to Dry !?! The car in question was my fathers BMW 330i SE. I tried it on one of the doors and very suprised at the results so continued with the rest of the car:
Short video showing the method i used (remember this is the very first time even thinking about it):
YouTube - DJ waterless Wash
The results were suprisingly good, the car finiished: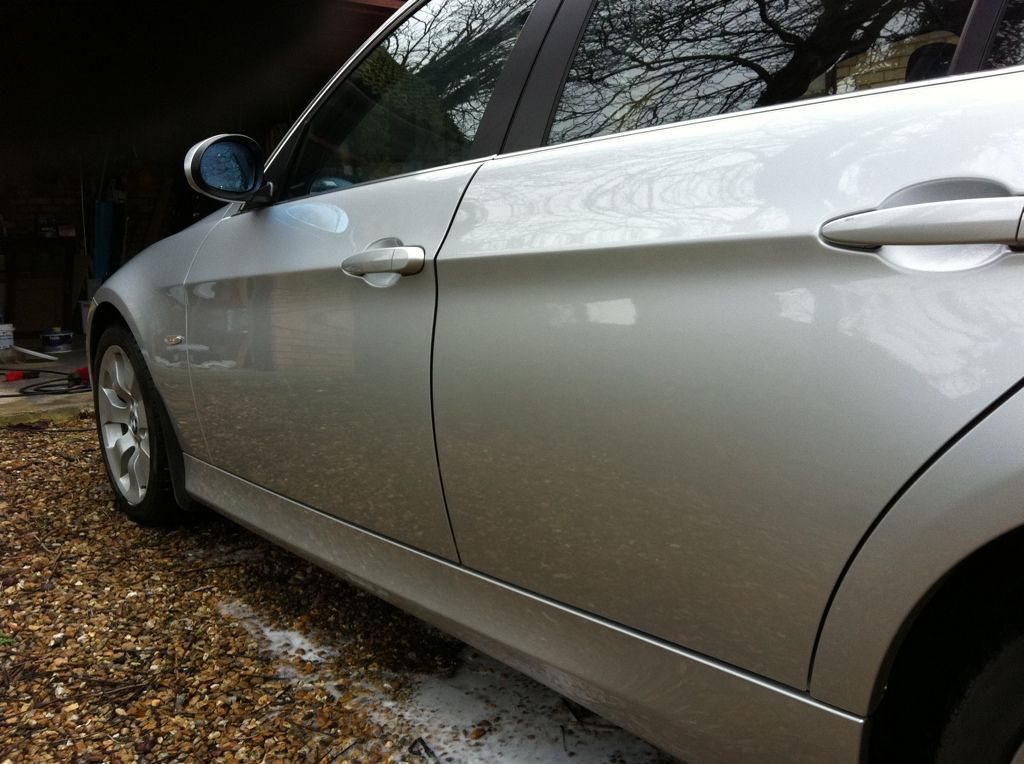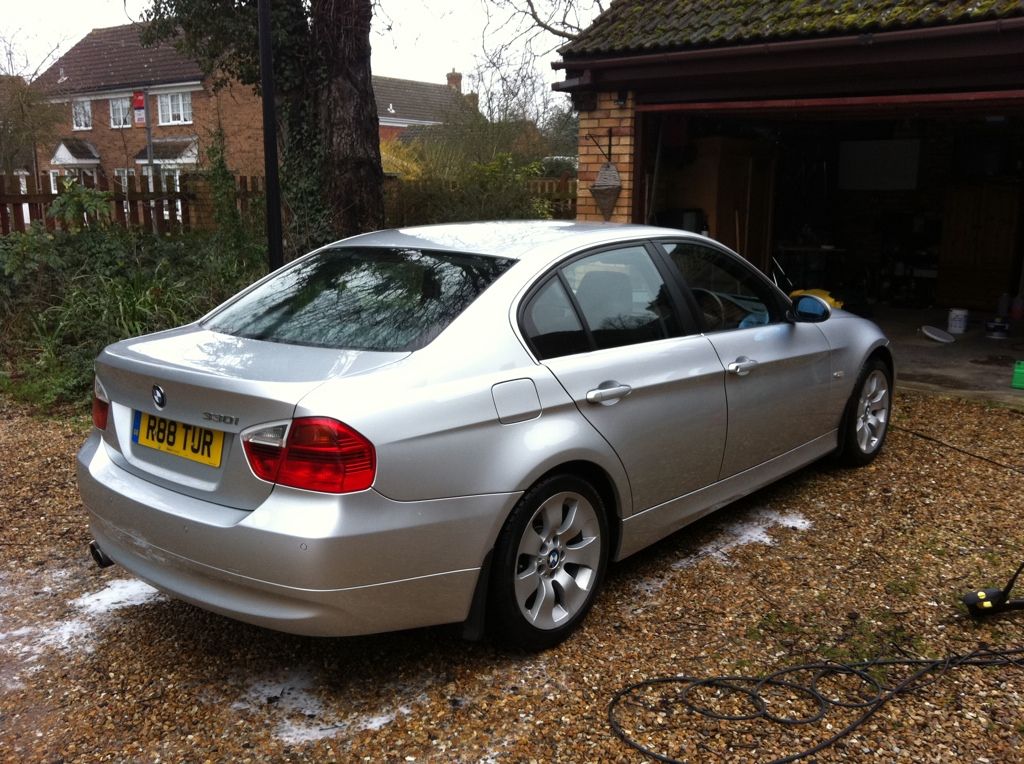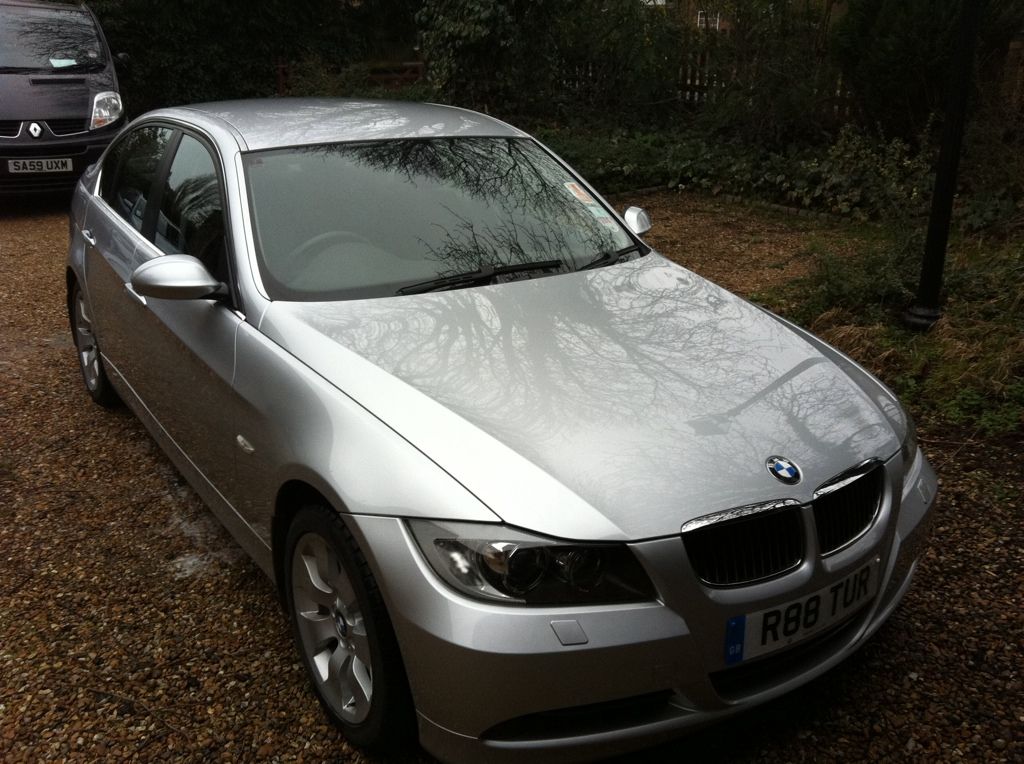 Because it was silver i was not sure if it caused any damage, so I attempted it on my van which was fully corrected at the time, so any damage would be noticed: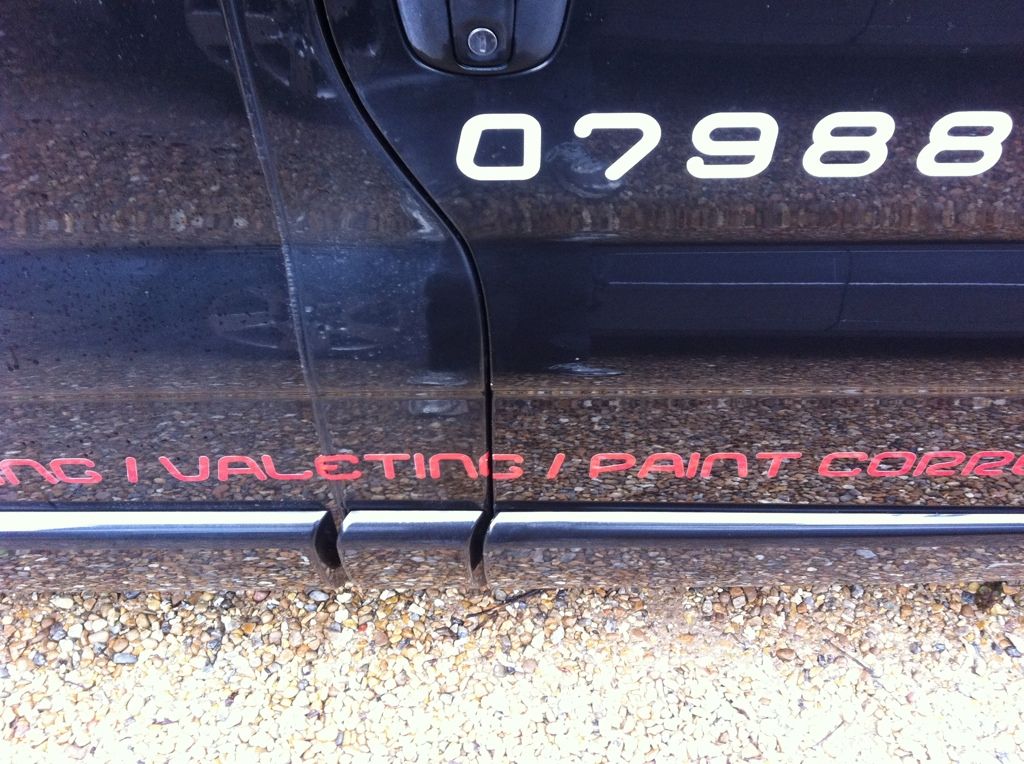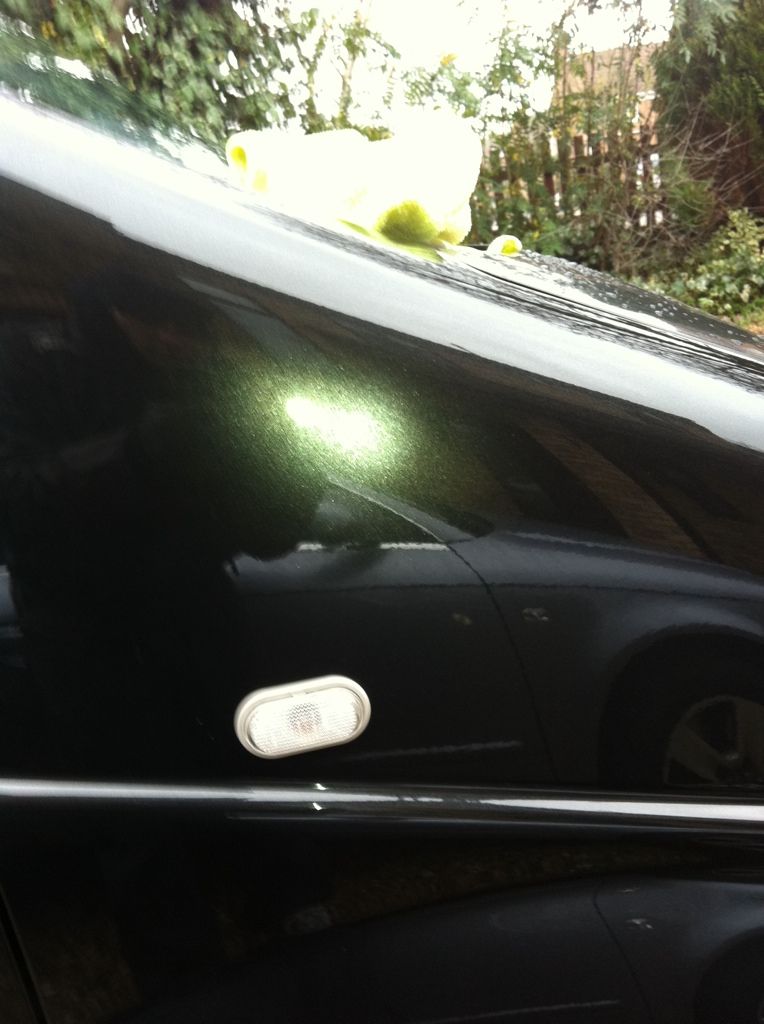 This worked out to be really good, but a lot of product was used and even Dom agreed this would be an expensive option
So I had to look for another product...ONR was considered but there is still run off and the issue of water disposal afterward, looking into the products and speaking to David @ Chemical Guys about their product "One" he recommended giving this a go....So i collected it and listen to his instruction on how to use it, first attempt i did it all wrong and inflected micro scratches in the van, but i adapted my technique and can clean my van in 8-10 mins using this product. Its very simple to use....spray on the product and let it soak into the dirt etc...use a clean deep pile microfiber and wipe gentle allowing the dirt etc to be captured in the pile of the mf then have a second mf to buff any residue. Today i took a couple of videos showing how easy it really is to use:
YouTube - CG EcoSmart RU Demonstration
YouTube - CG EcoSmart RU 2
The benefits i can see from this products....If you live in a flat and have no access to water, or an area with hard water and when you wash your vehicle you get water spots this will eleminate any issues. Also it would be very good for going to shows. It will not strip wax and enhances the gloss finish on the vehicle.
If you are interested in this product, I have secured a discount of 10% from
carwashnwax
if you use the promo code PRM1, this discount code applied to everything on the site, but to state, this applied to the UK only.
I hope this has been informative for you
Thanks for reading and open to hear opinions and comments
Robert