Discussion Starter
·
#1
·
Hi,
Noticed the steering wheel is getting squeaky when turning alot. Checked the p/s fluid and it seems low.
I've seen this on Euro Car Parts: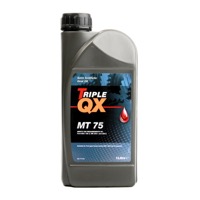 TRIPLE QX Hydraulic Power steering Fluid (CHF 11S)GREEN - 1 ltr at the lowest UK prices from Euro Car Parts UK's No.1 for Car Accessories, Car Styling & Car Care. Buy today Online, In store or by Phone + Branches Nationwide – Next Day UK Free Delivery.

www.eurocarparts.com
Seems to conform to the CHF 11S spec. However you can get Pentosoin brand of this elsewhere (takes few days shipping). Does the brand of this fluid make much of a difference? I read another post that mentioned Audi saying to them anything non OEM can mess up the whole steering rack!
In my car manual, it doesn't actually mention which spec of power steering fluid to use, just says its Servotronic.
Thanks