Discussion Starter
•
#1
•
After being recommended from a forum member in England (Audi TT cab detail posted), I was asked to conduct a detail on this mk1 TT. Being from Scotland and the car being in London, I did not really know what to expect. I was told of the swirls from the owner, and on arrival this was confirmed, but the refraction of light was slightly distorted, so the depth was slightly flat. So on with some pictures:
On arrival: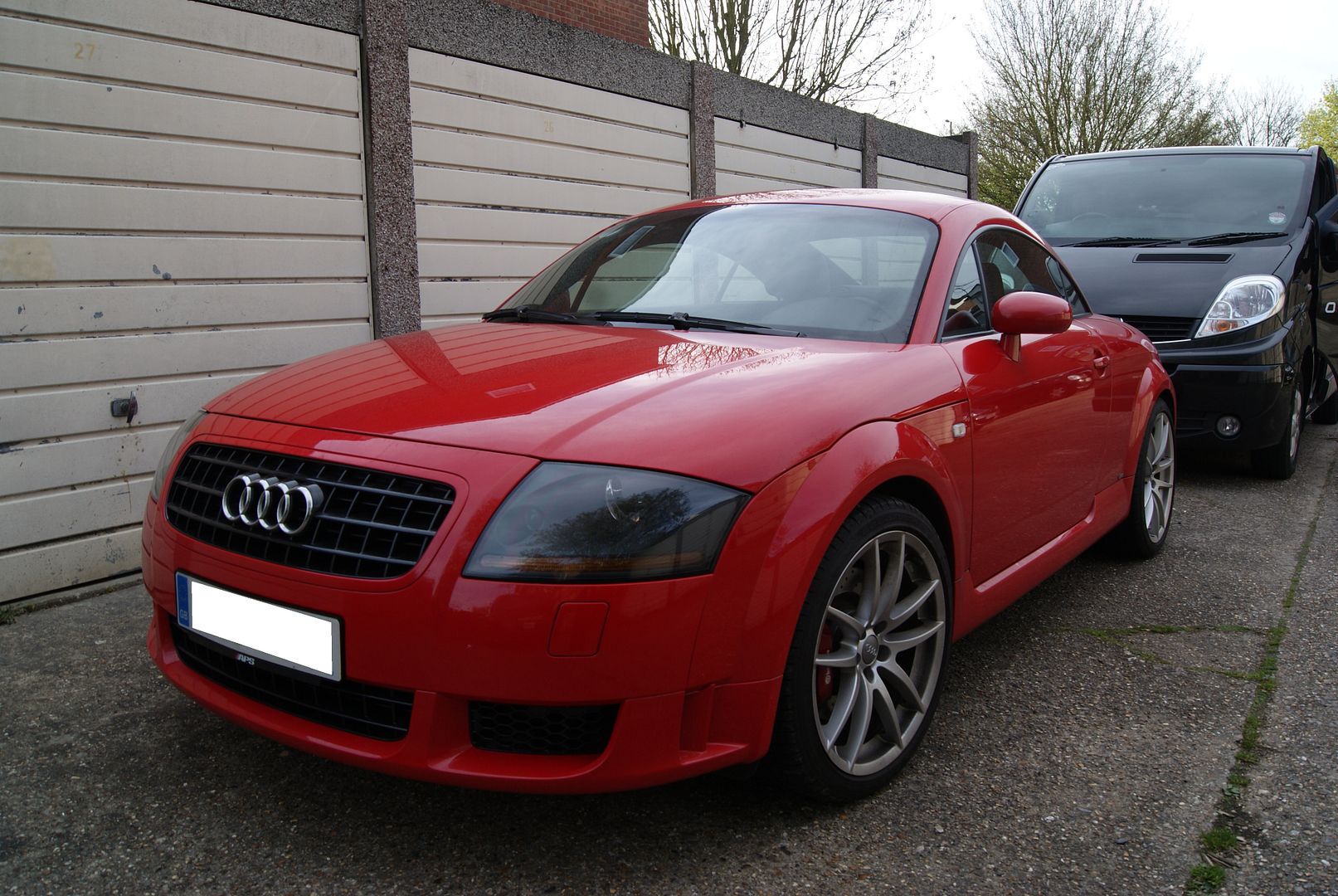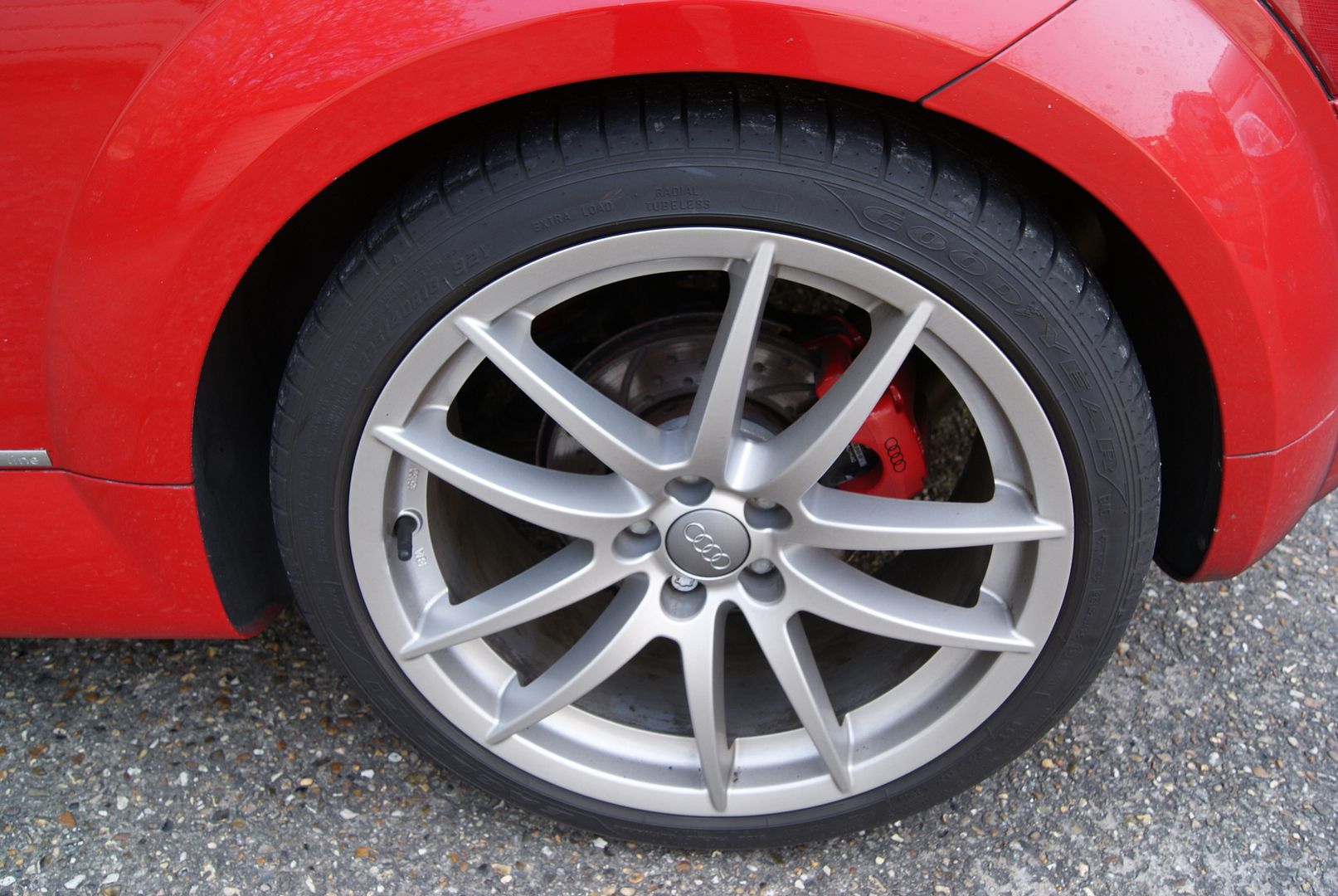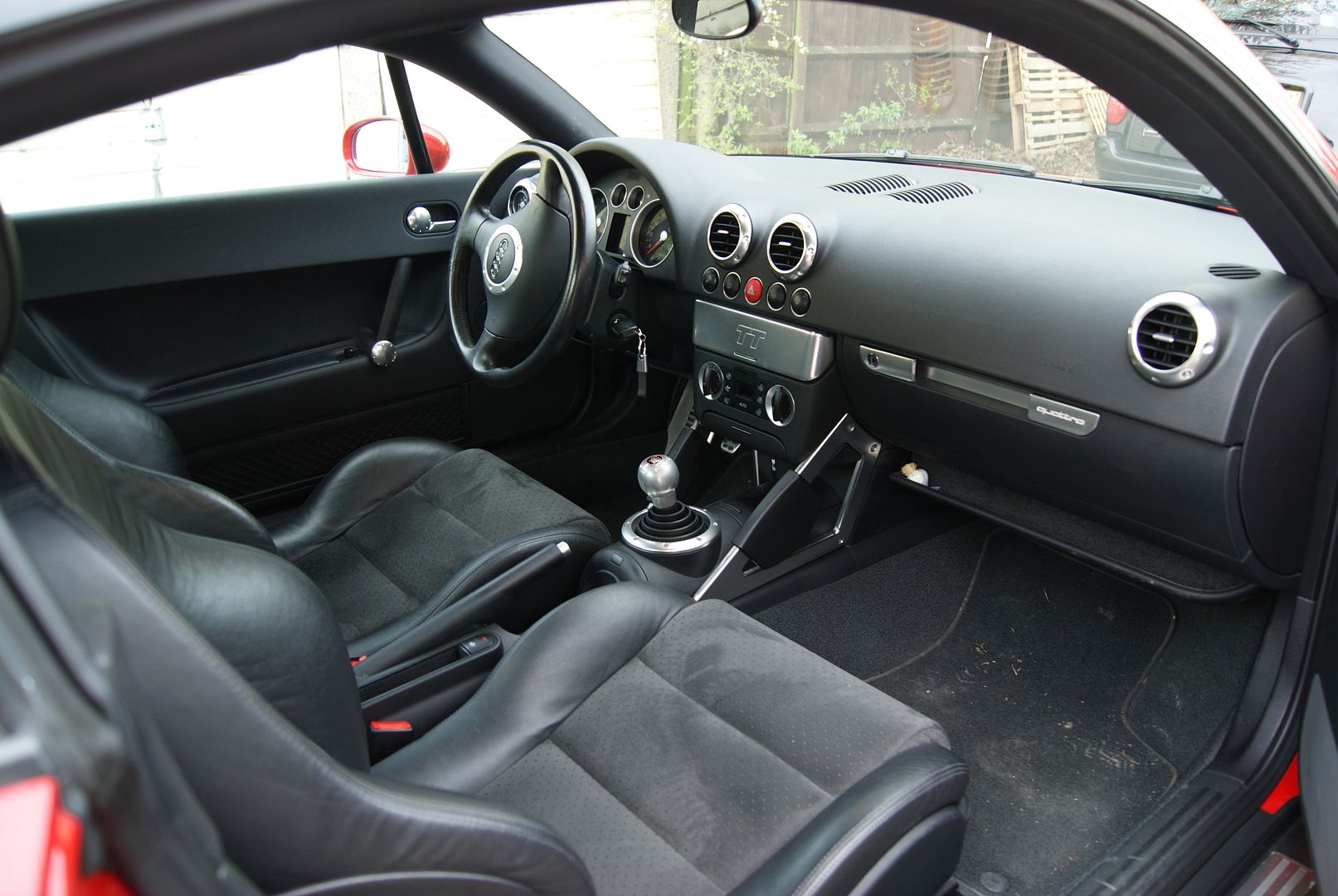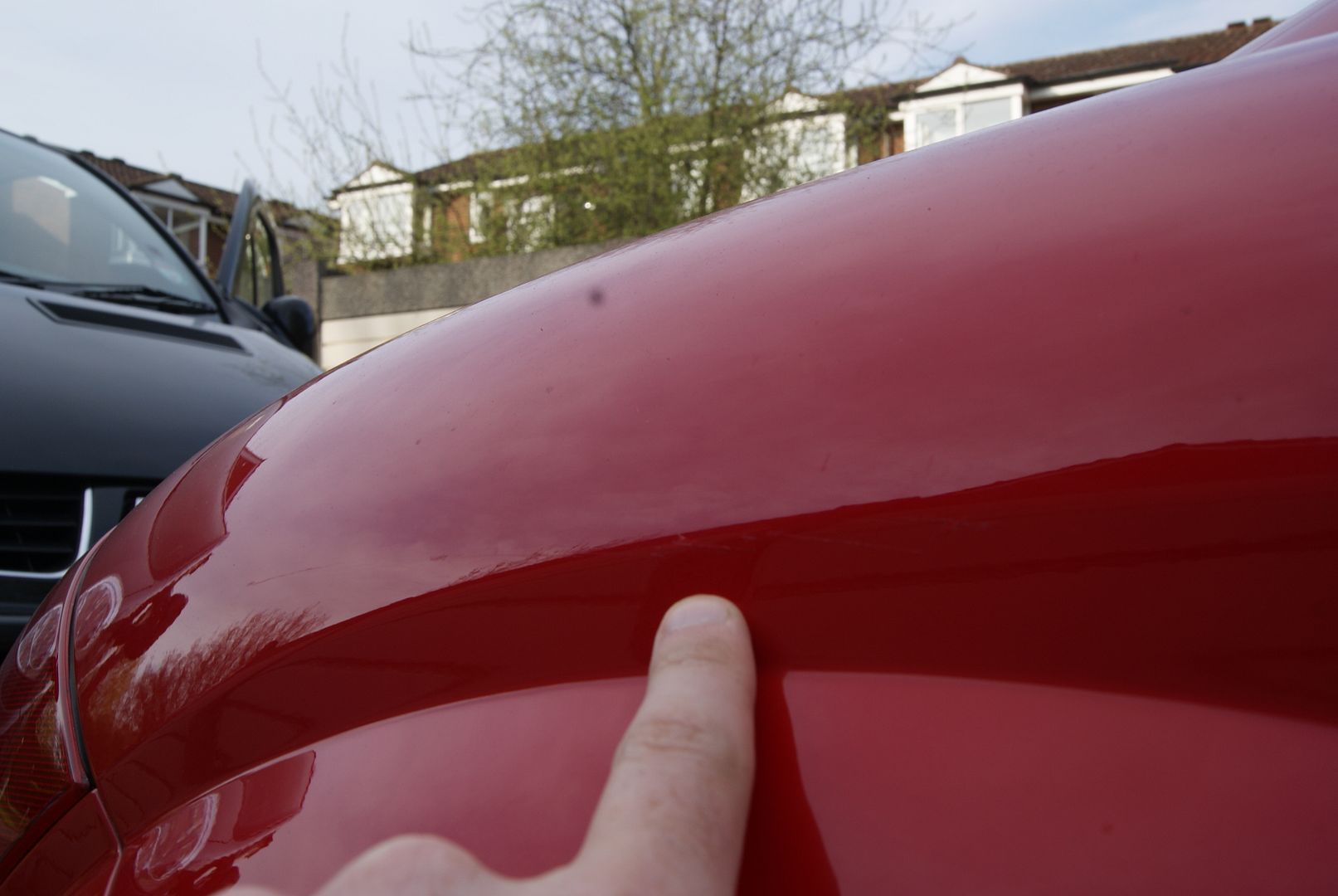 So I started with a snowfoaming the car. I used Chemical Guy Citrus Snowfoam, very good at stripping the car, contaminents and wax, aggregated crevises with various brushes: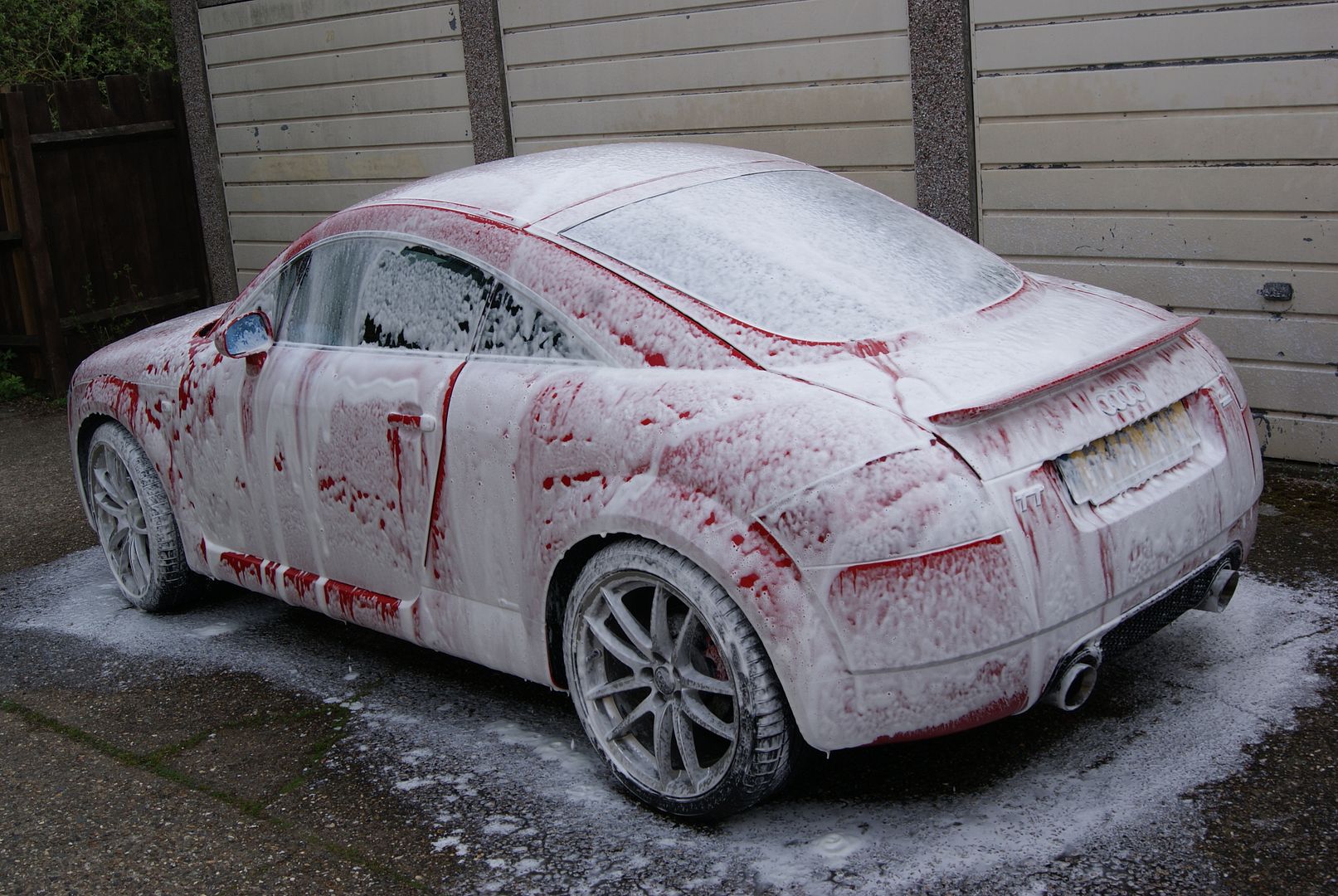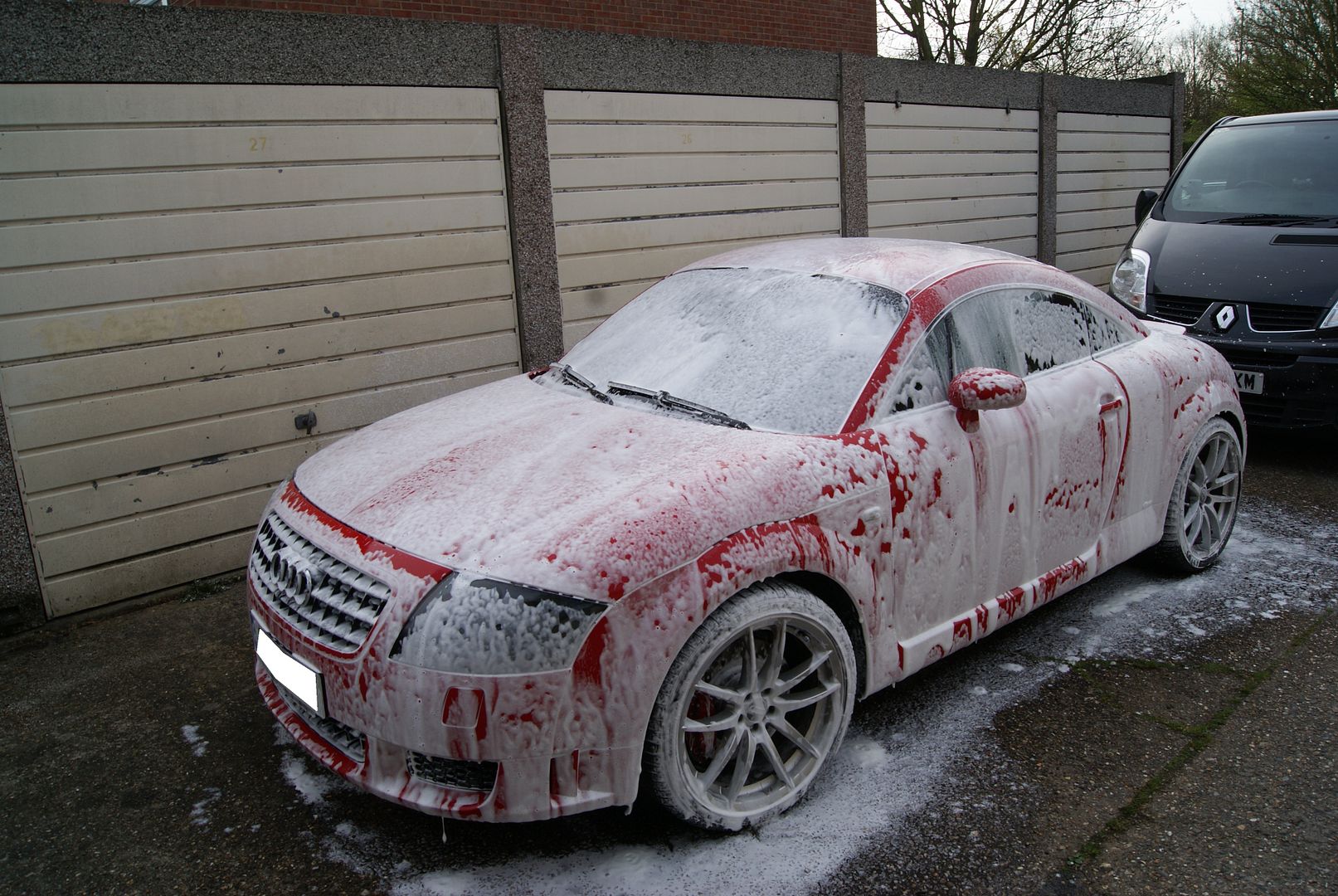 After 5 mins the snowfoam was rinsed off and then started to the wheels/arches/petrol cap/engine bay with Chemical Guys Diablo wheel cleaner and Surfex APC using various brushes, then treated the alloys to Iron Cut: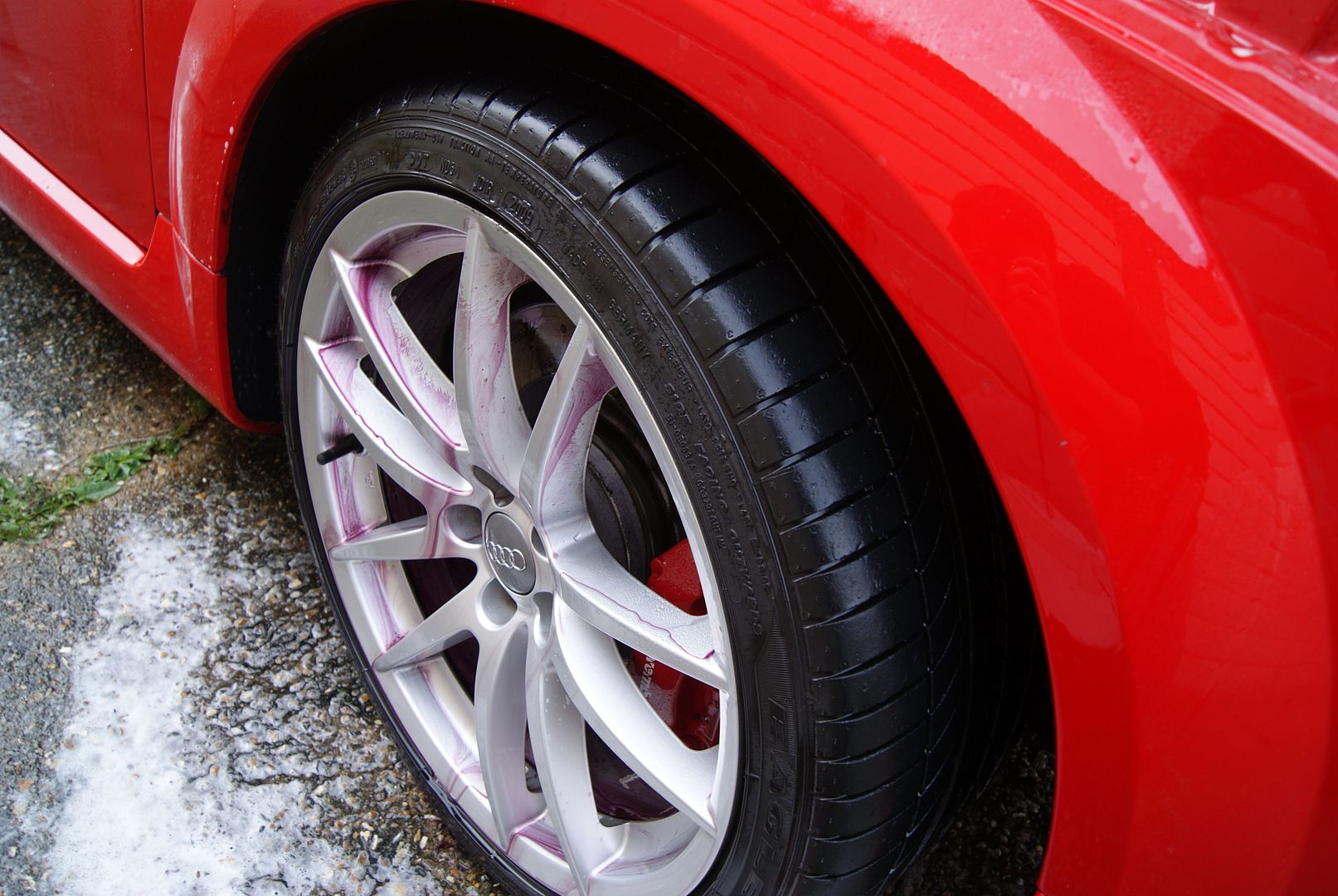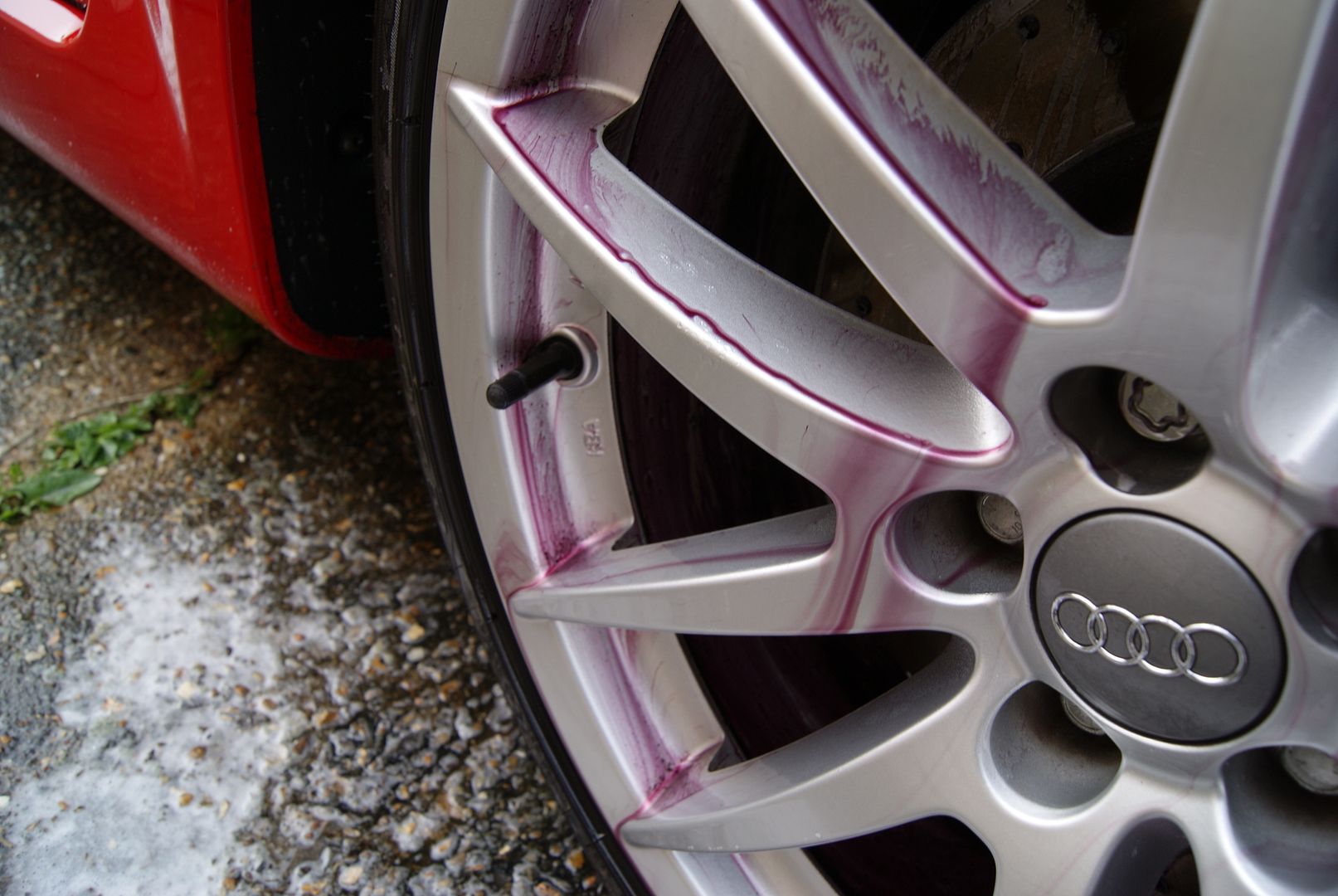 The car was washed then with Dodo Juice Born to be Mild using a Dodo Juice Yeti washmitt. Onces washed the car was then treated to Autosmart Tardis to remove tar then rinsed followed up with claying, using Dodo Juice Born Slippy and Swissvax Paint Rubber: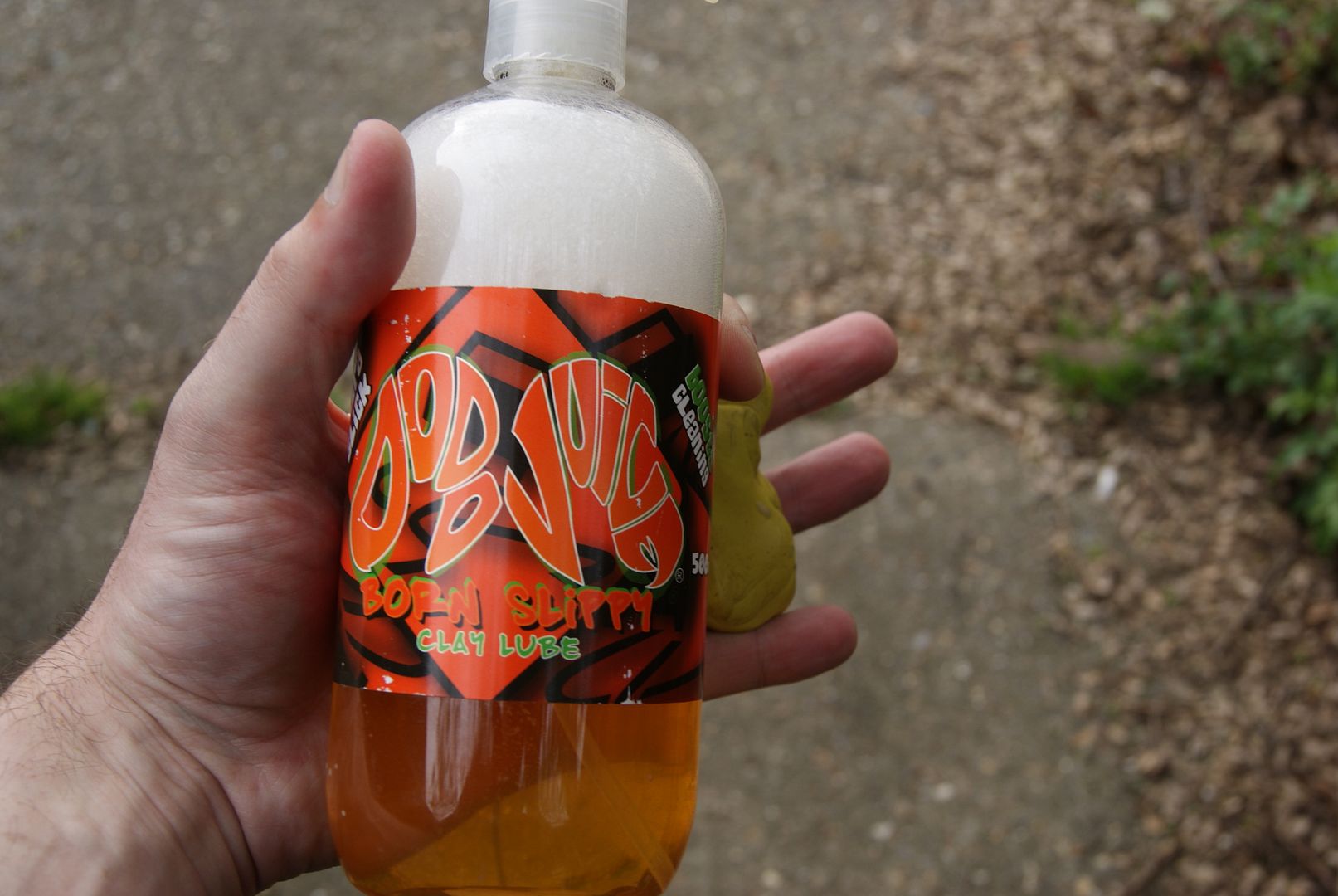 Then the car was washed again the dried using Dodo Juice Time to Dry and a Dodo Juice Supernatual drying Towel then it was time to see the amount of correction ahead. Now this was not a full (3 stage) correction due to time constraint and location, so deeper RDS (random deep scratches) well dulled down, but not attempted to be fully removed: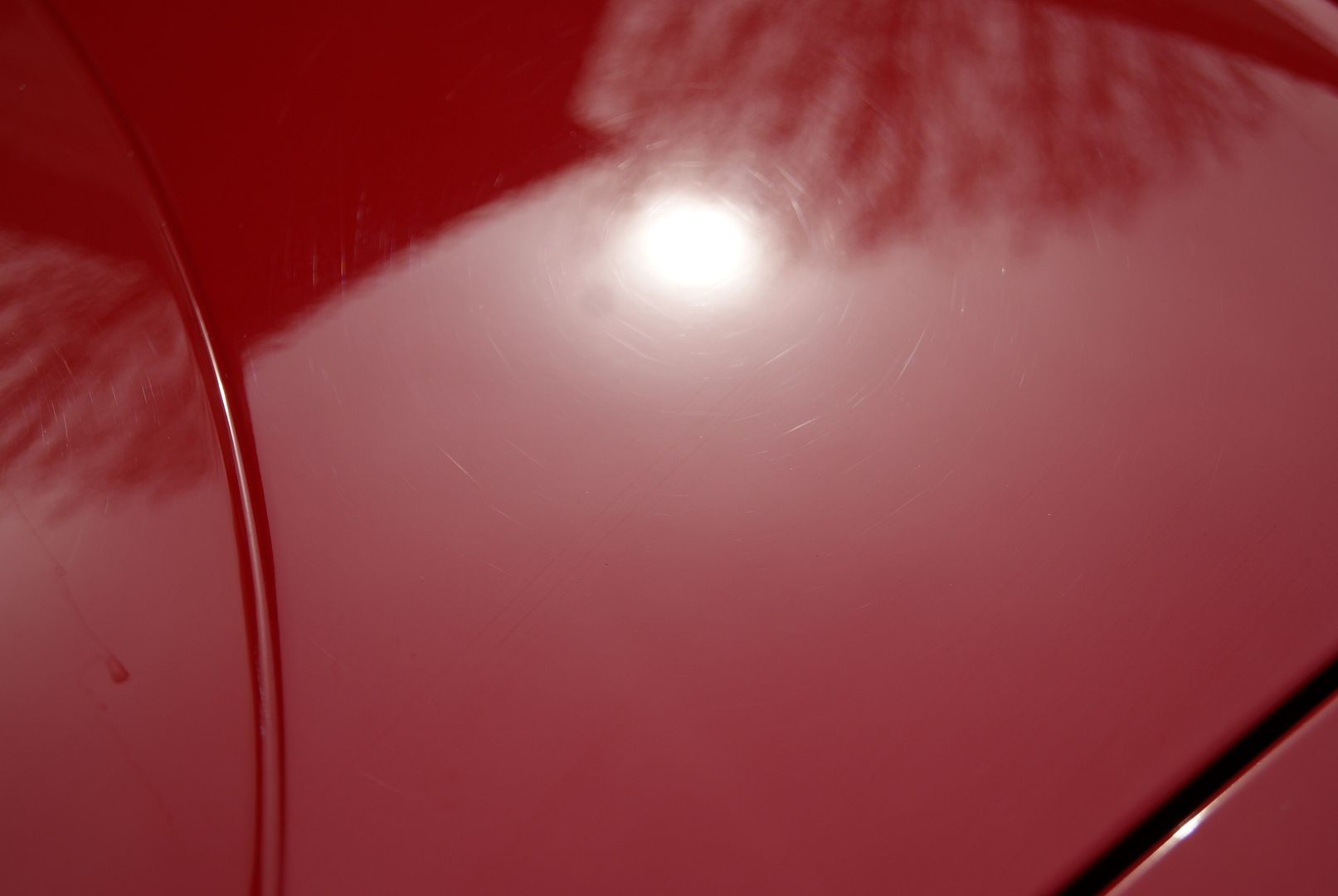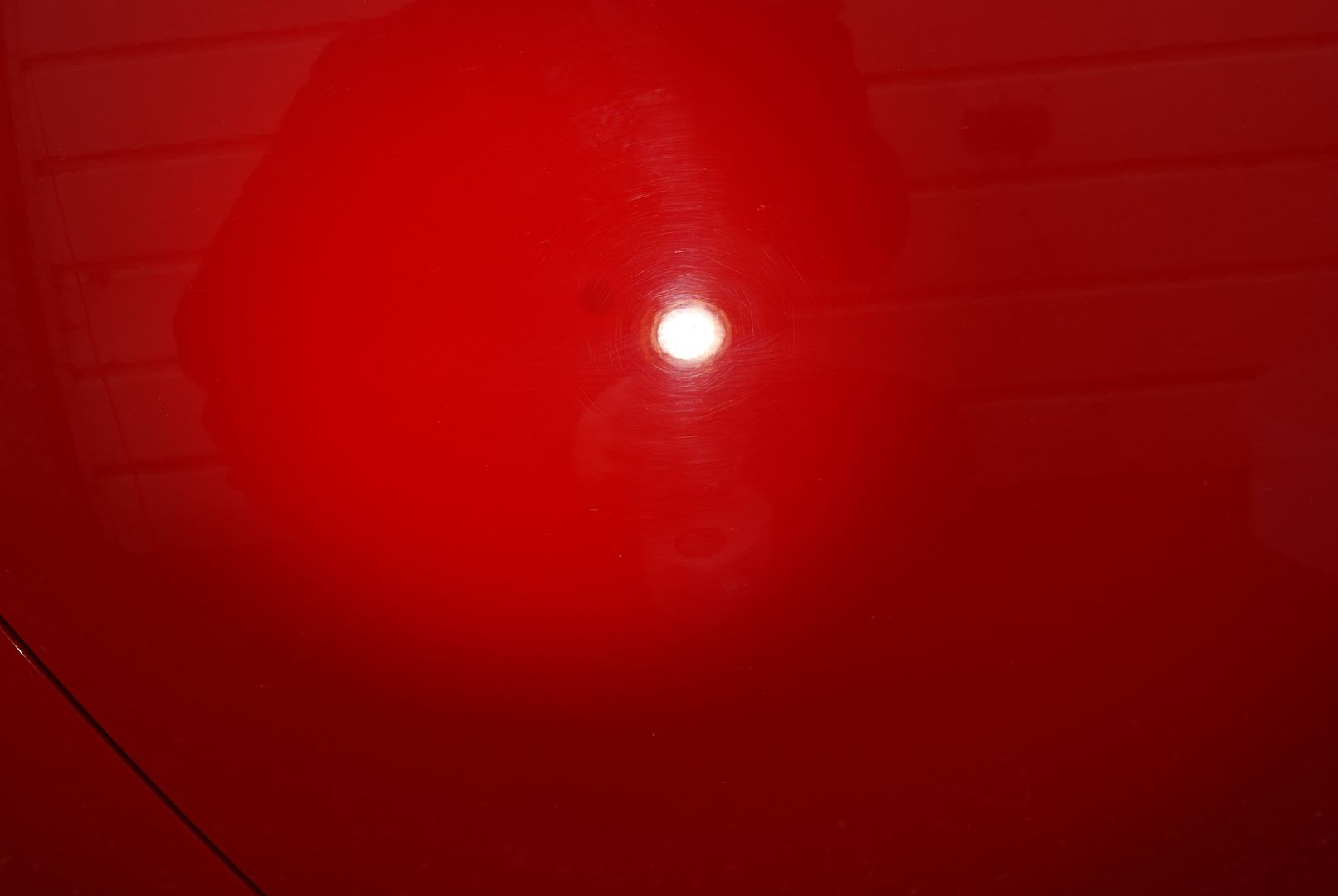 There was also an area of concern which showed the car had previous been machine polished. On the rear spoiler there was a area which had been burnt by previous correction: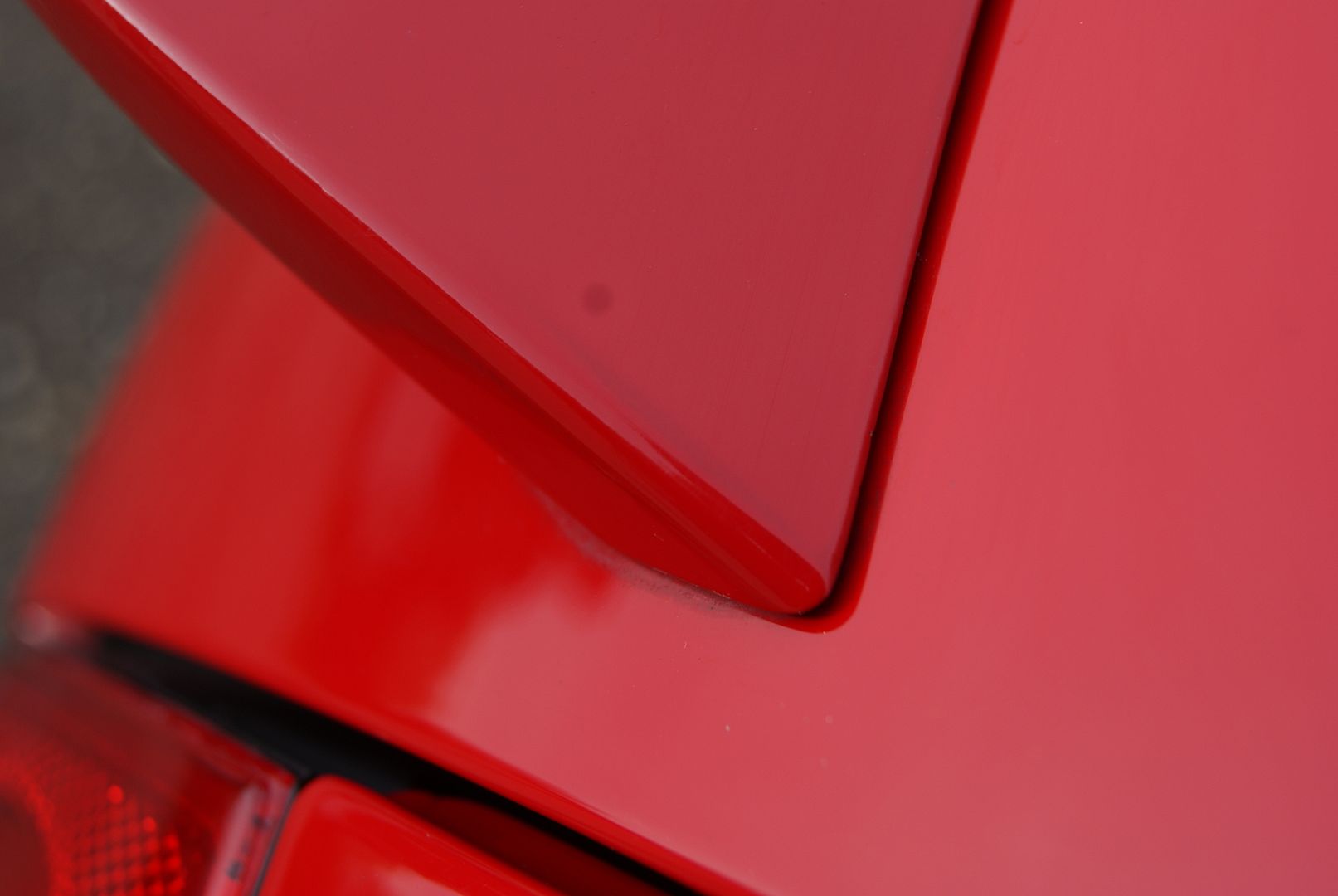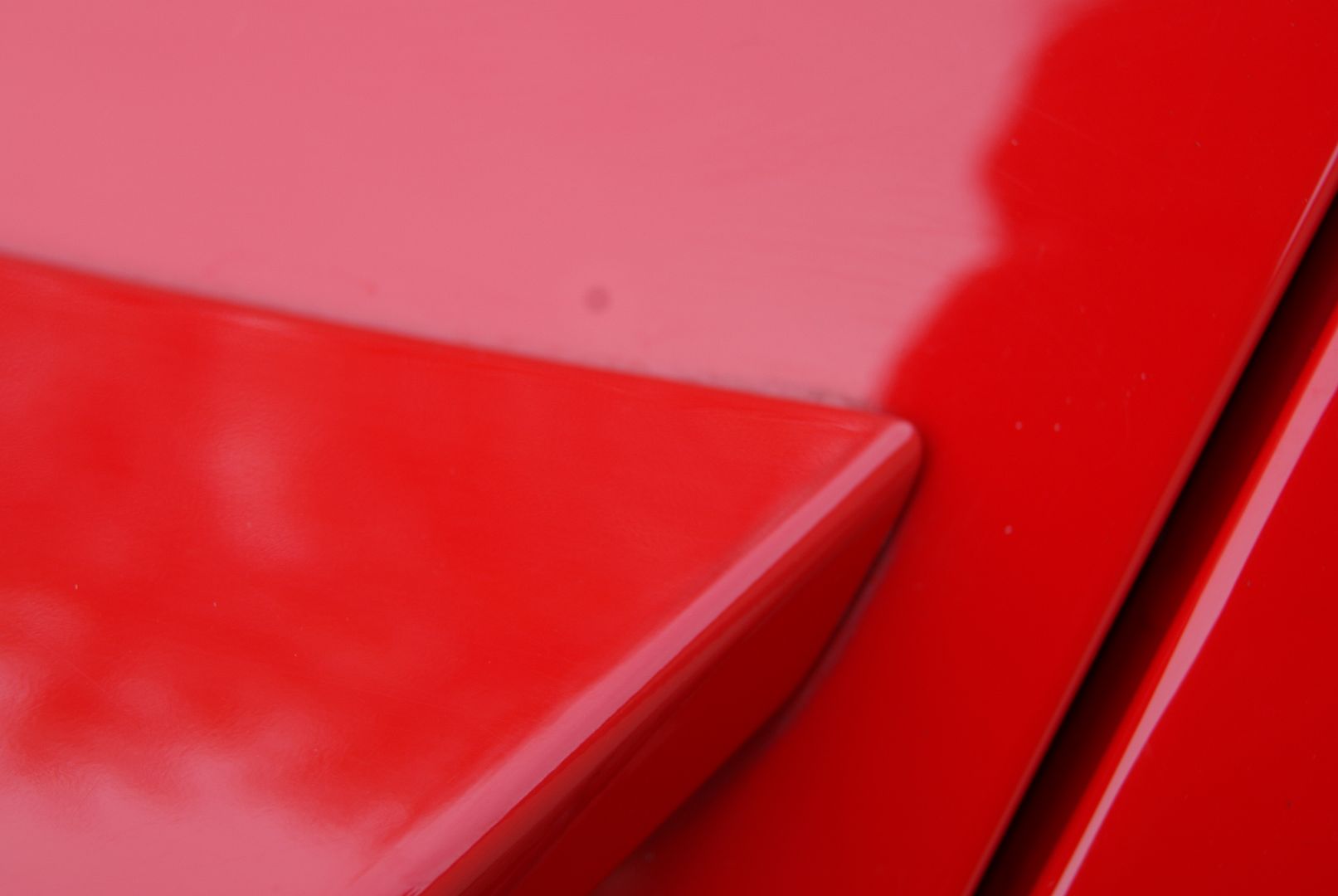 This was a reminded how easy it is to cause damage, so the car was taped up, inc edges:
Too paint depth readings all over the car, averaging between 120microns and 160microns: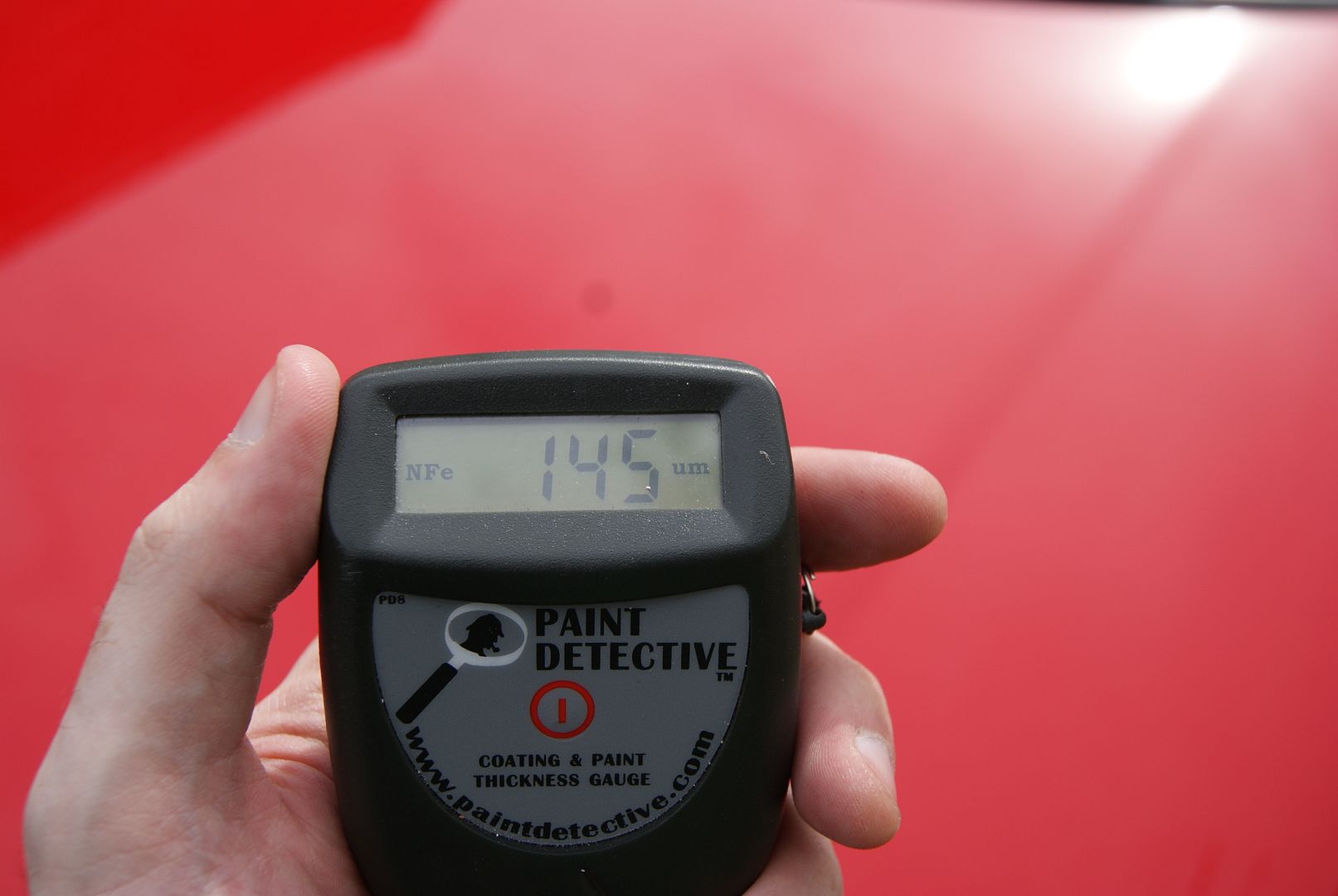 So on with the correction. I opted to use my rotary with Chemical Guys Hex Logic pads and using Menzerna compounds and finishing with Dodo Juice Lime Prime:
before: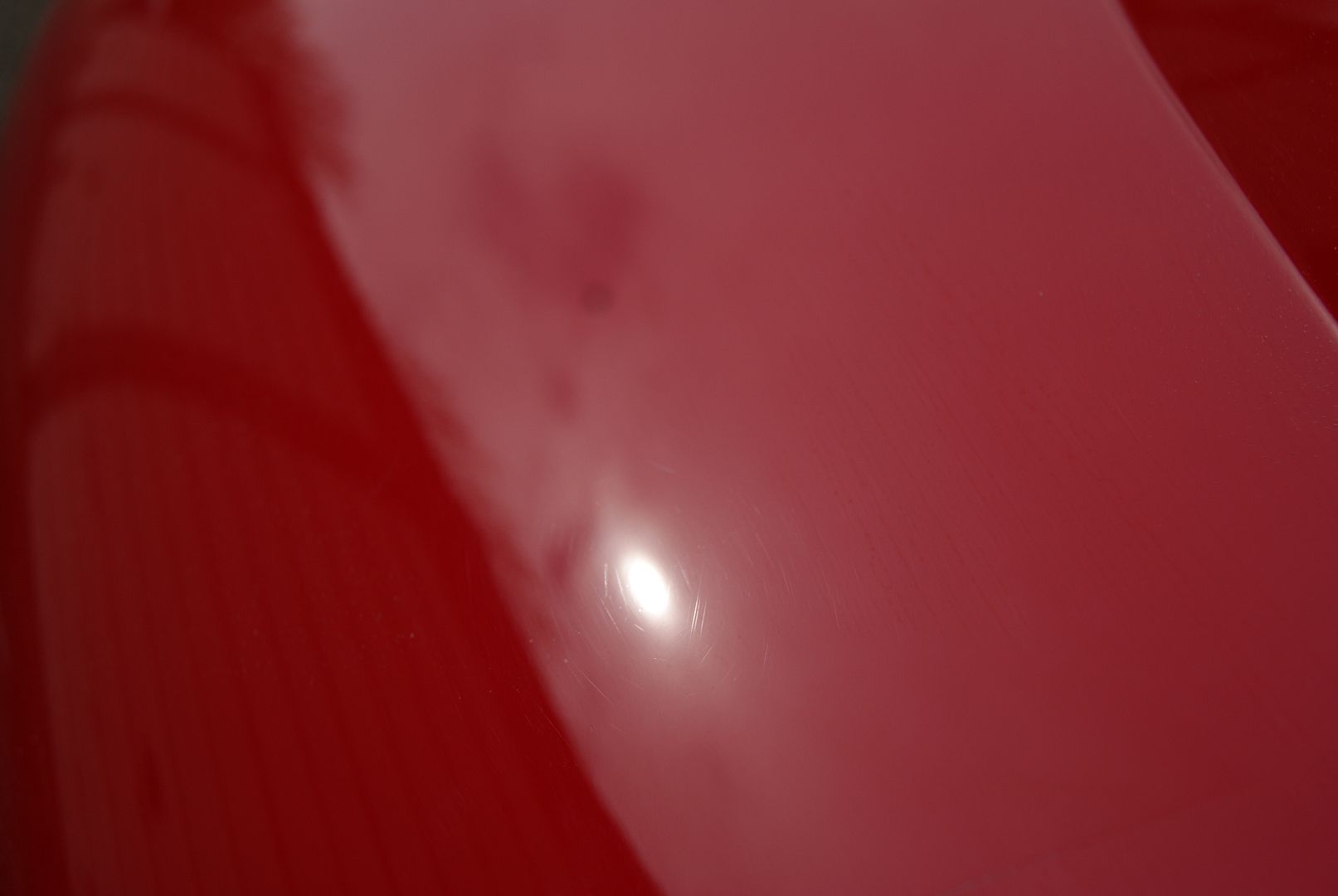 after: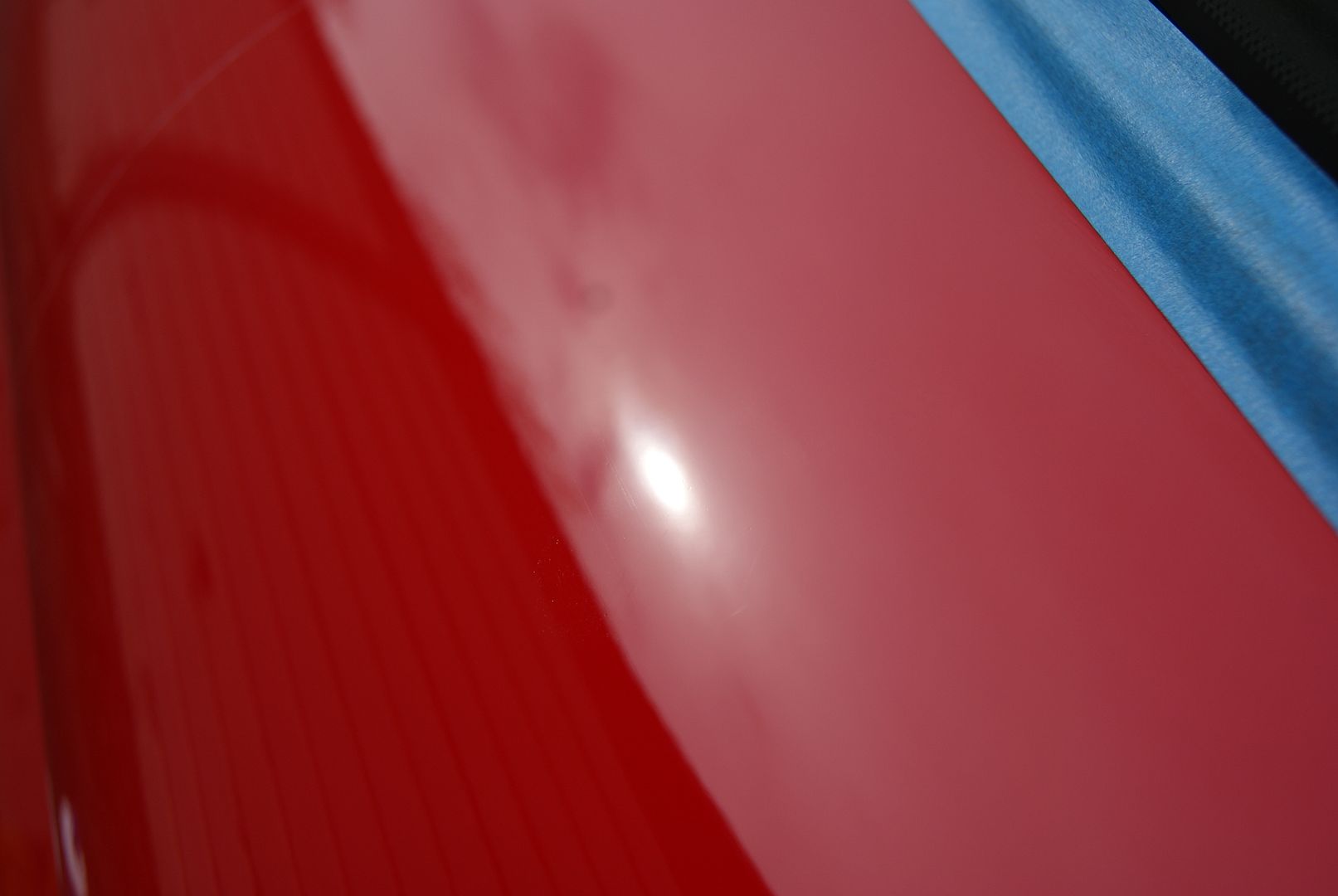 and more corrected pics: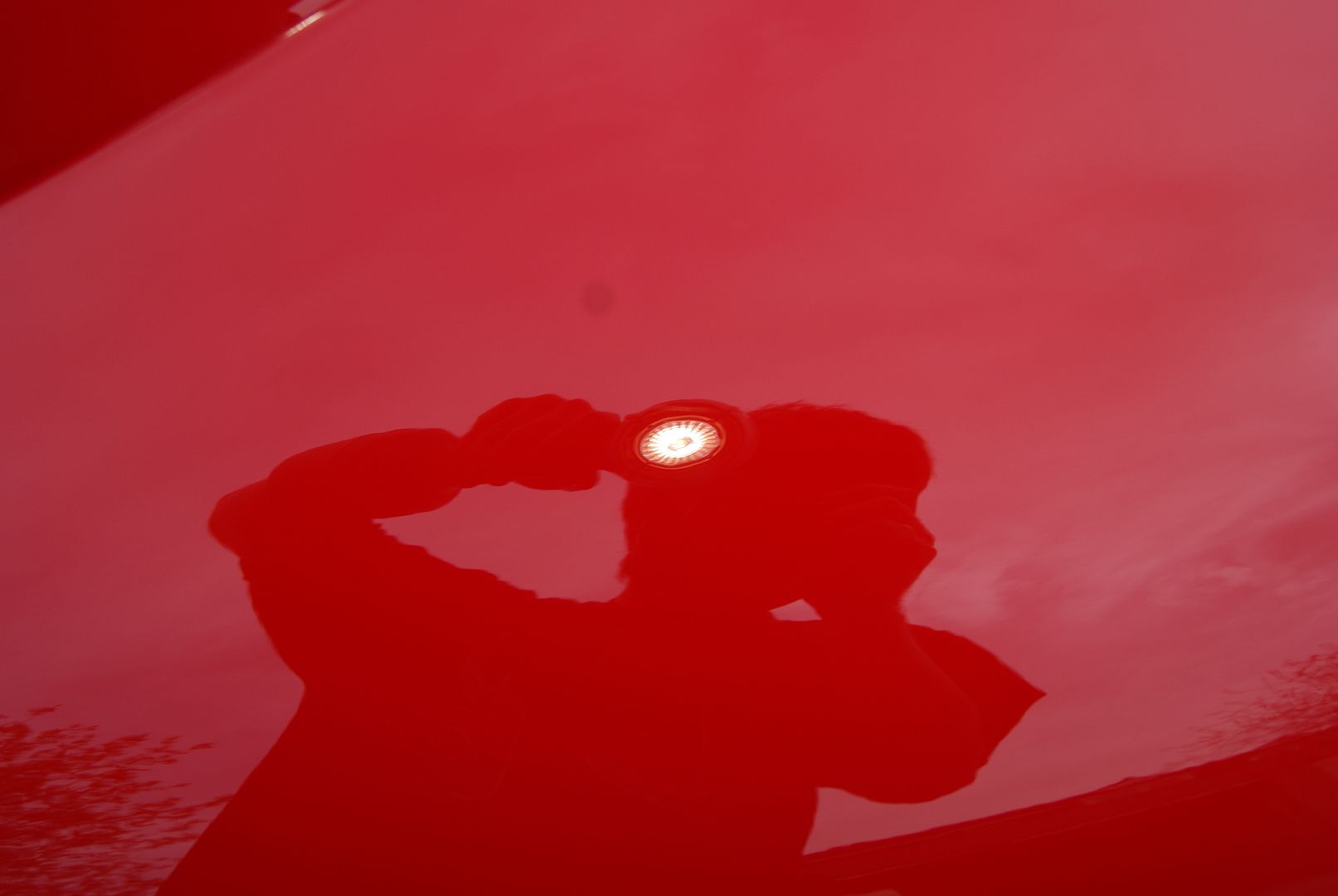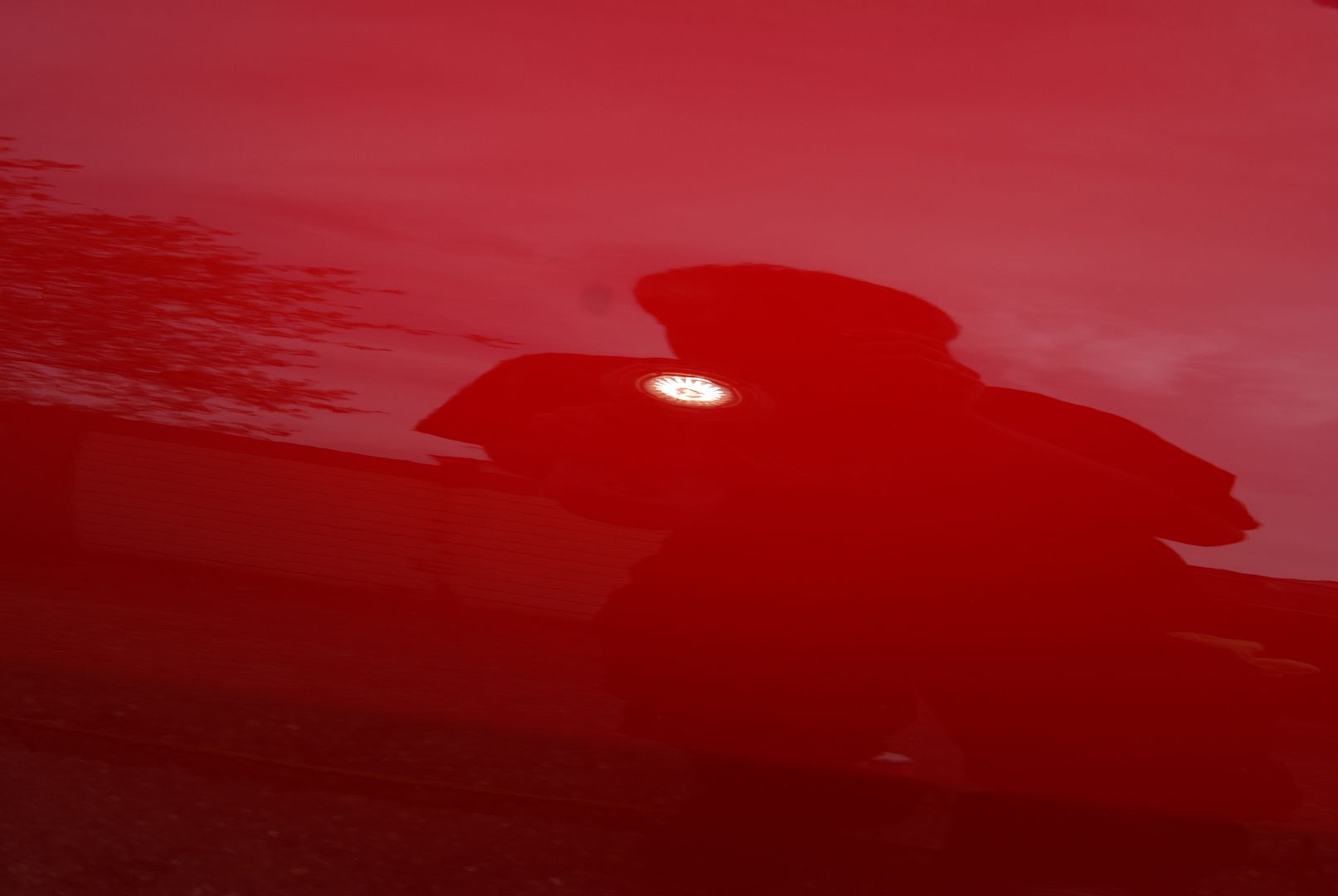 Then the car was waxed with Dodo Juice Purple Haze Pro, this wax is aimed at use with darker cars, but with extensive knowledge of Dodo Juice products and extensive testing of this wax, I would consider it to be one of the best wax on the market beating many more expensive, also the owner was looking for durability. I used this wax on a car from the highlands in July and was still performing strong in Feb through the harsh winter. Also being a hybrid wax (containing elements of Dodo Juice Red Mist) it gives a very deep shine: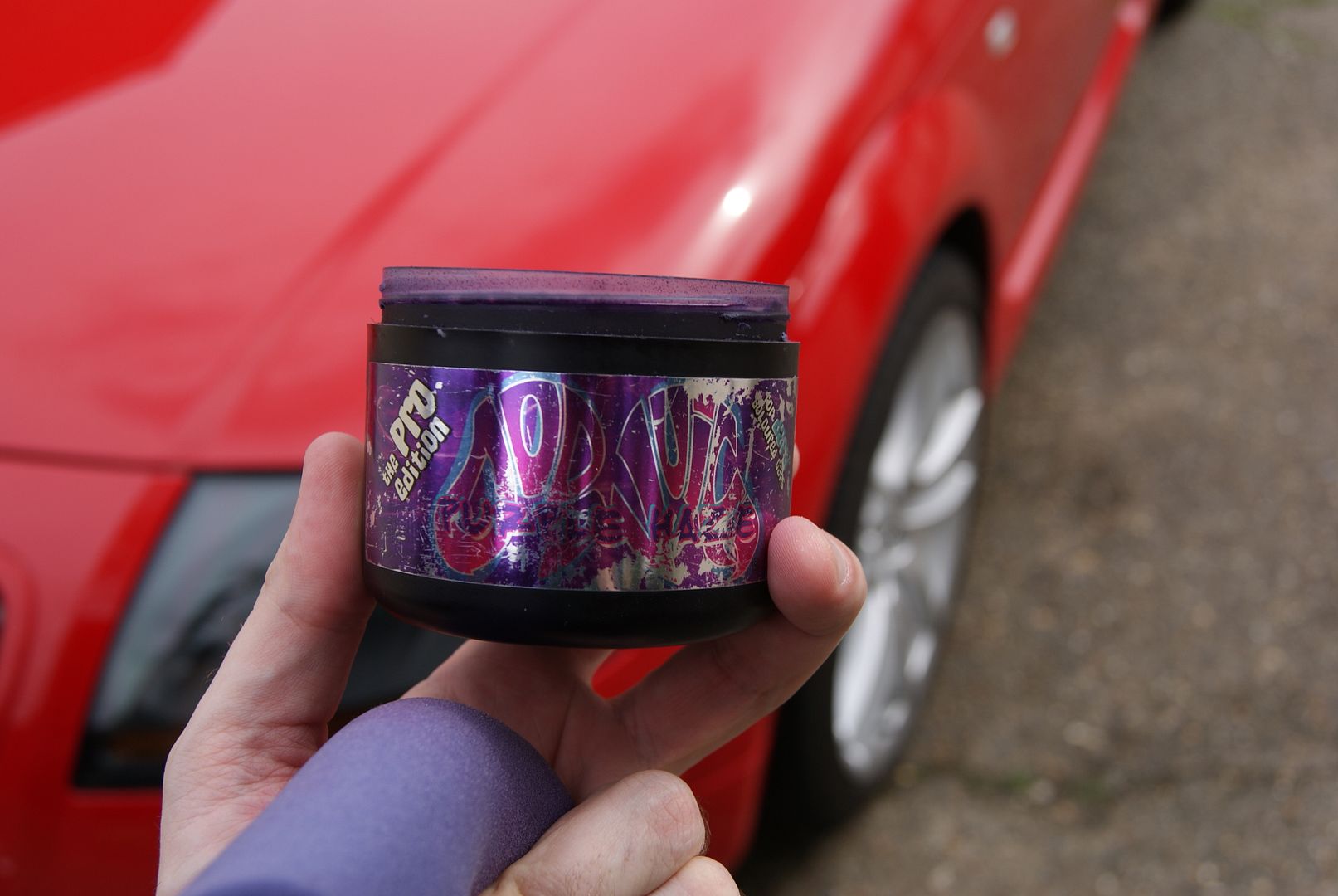 The alloys were treated to Zaino Z2 then Swissvax Autobahn wheel wax and the tyres with Swissvax Pneu, the glass was treated to Dodo Juice Clear Menthol and then used the steam cleaner to remove excessive polish splatter from the owner previous attempt to polish. Exhaust was treated to Dodo Juice Fine Metal finish and the interior was fully steam cleaned and the leather treated to swissvax cleaner cleaner/conditoner. The engine bay was further treated to some steam cleaning, then the metal treated with Dodo Juice Red Mist. The rubbers were treated to Swissvax Seal Feed.
The end result: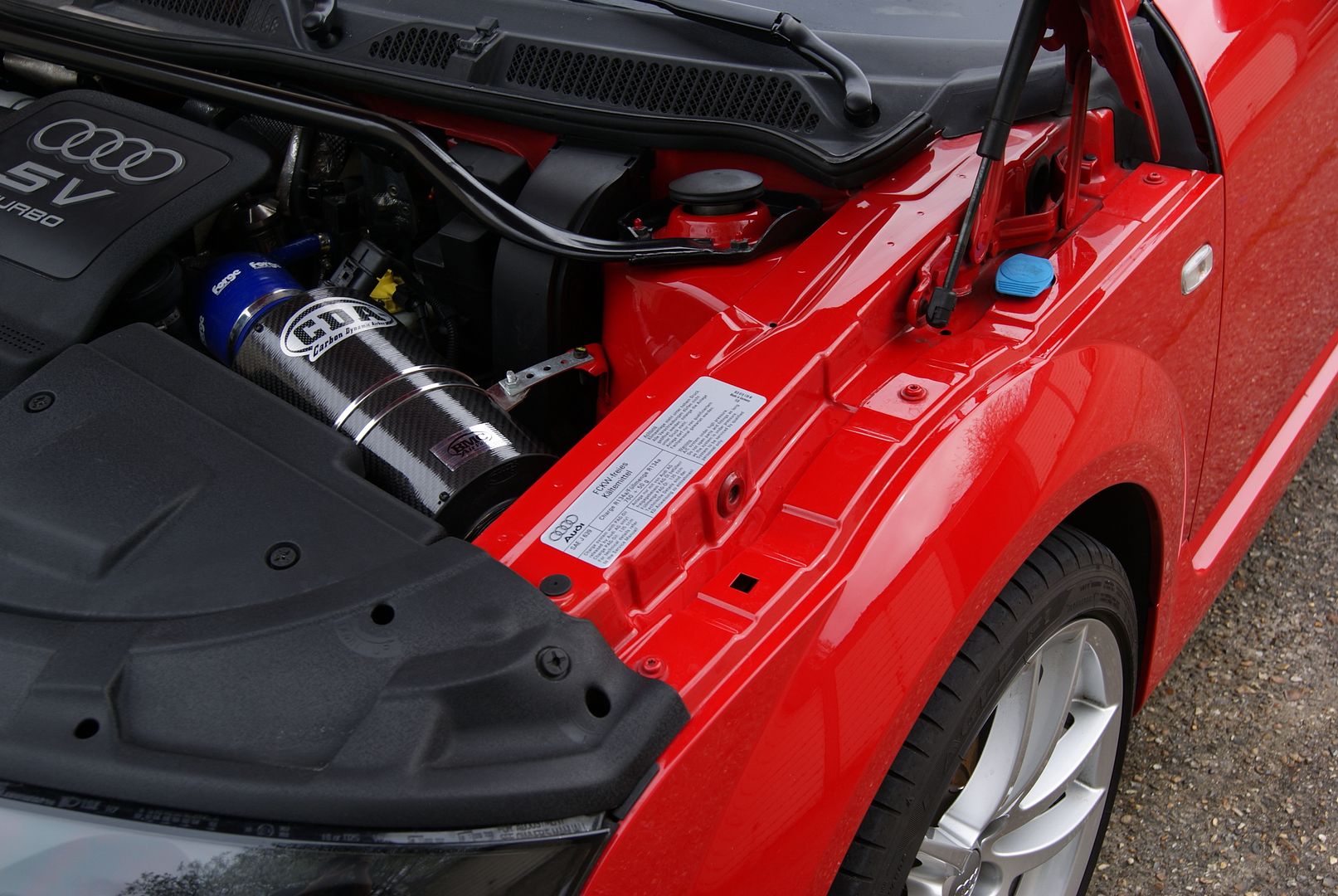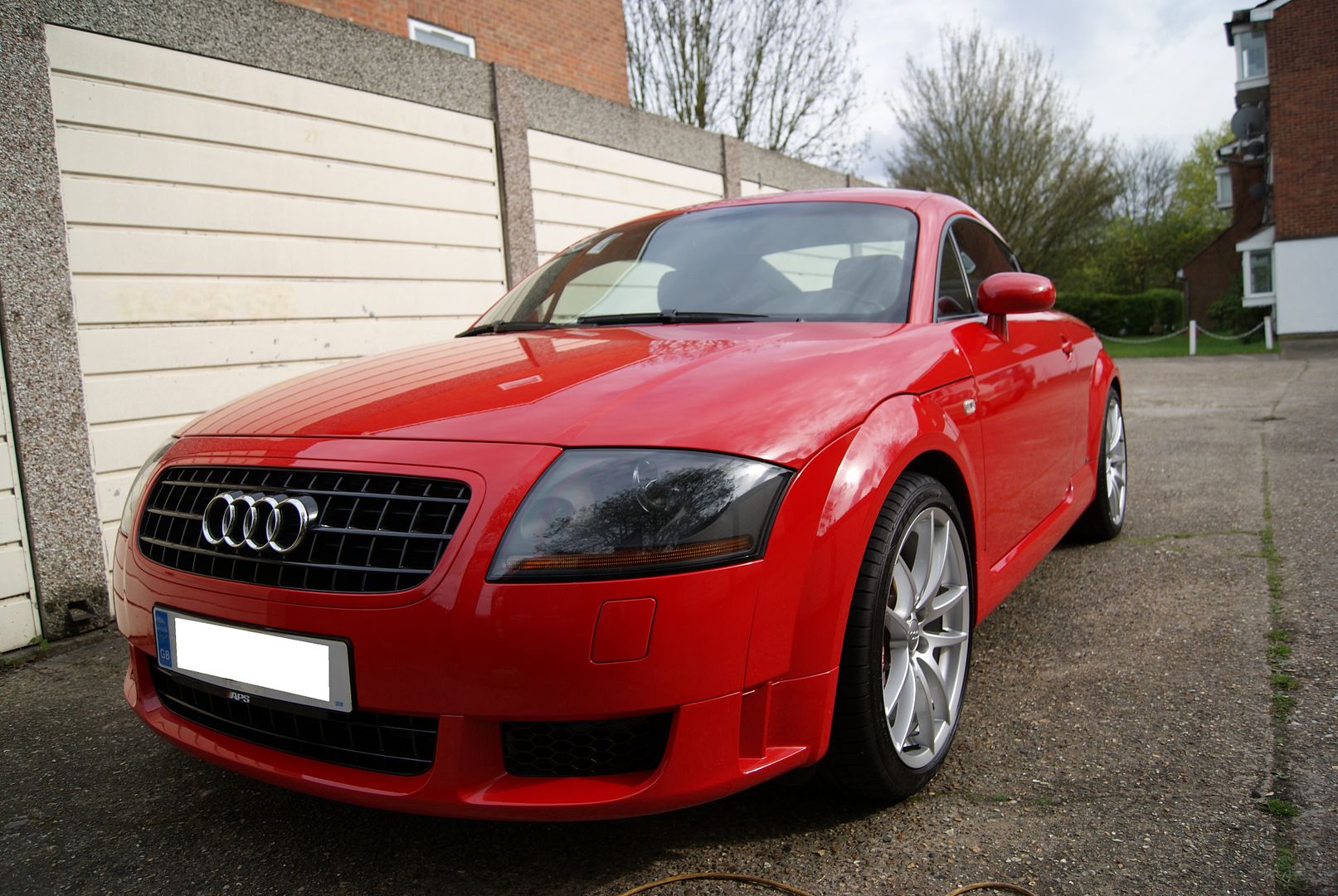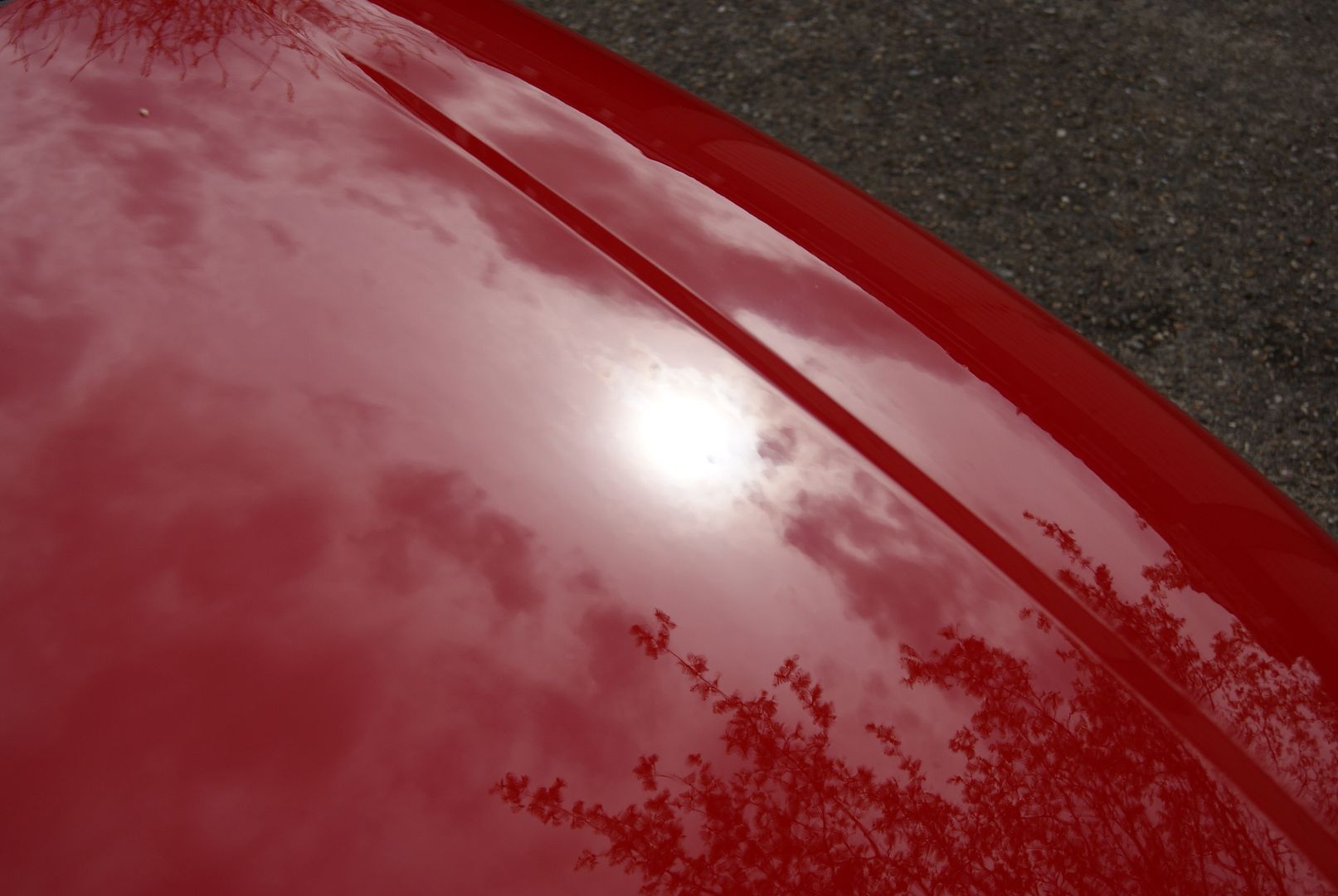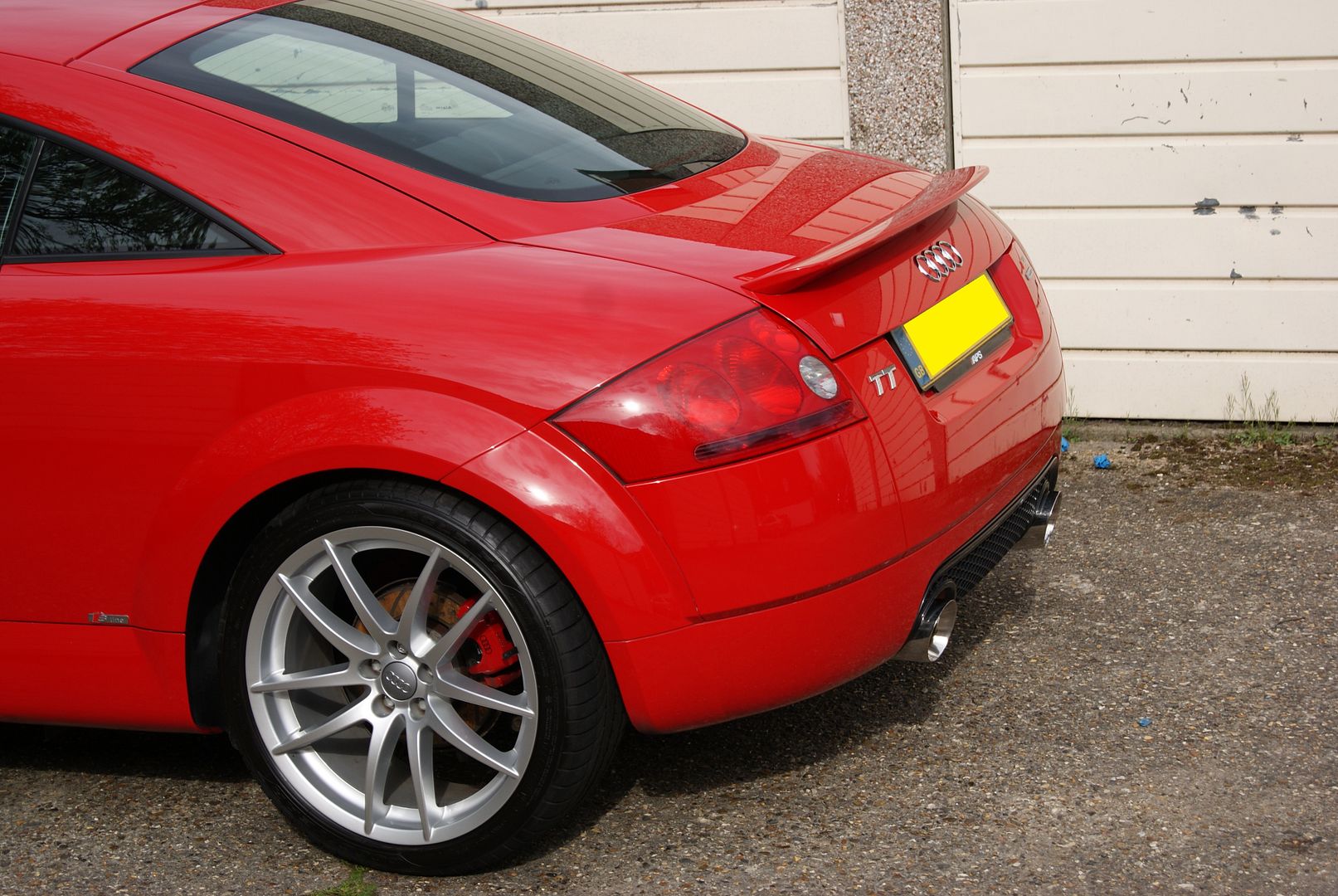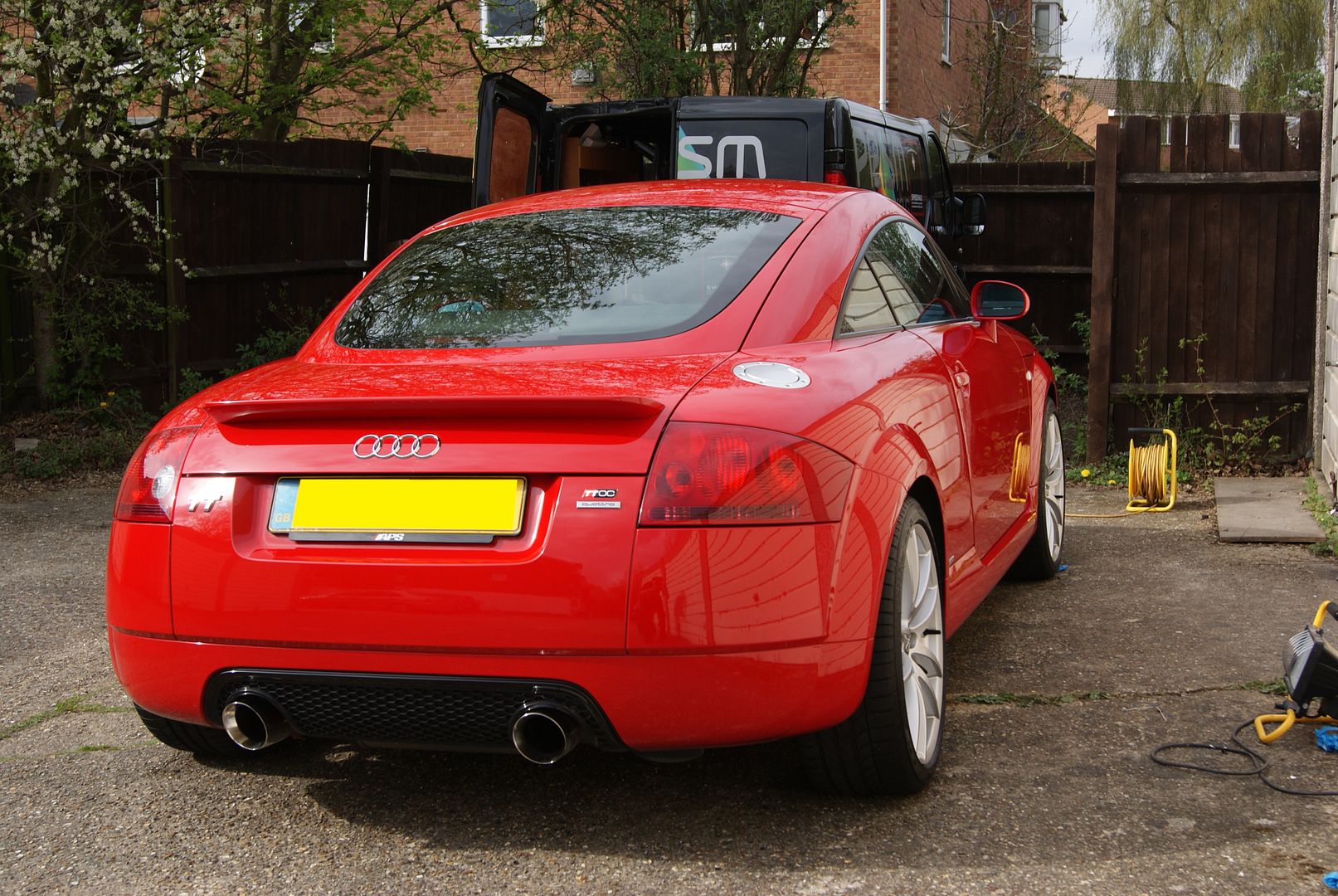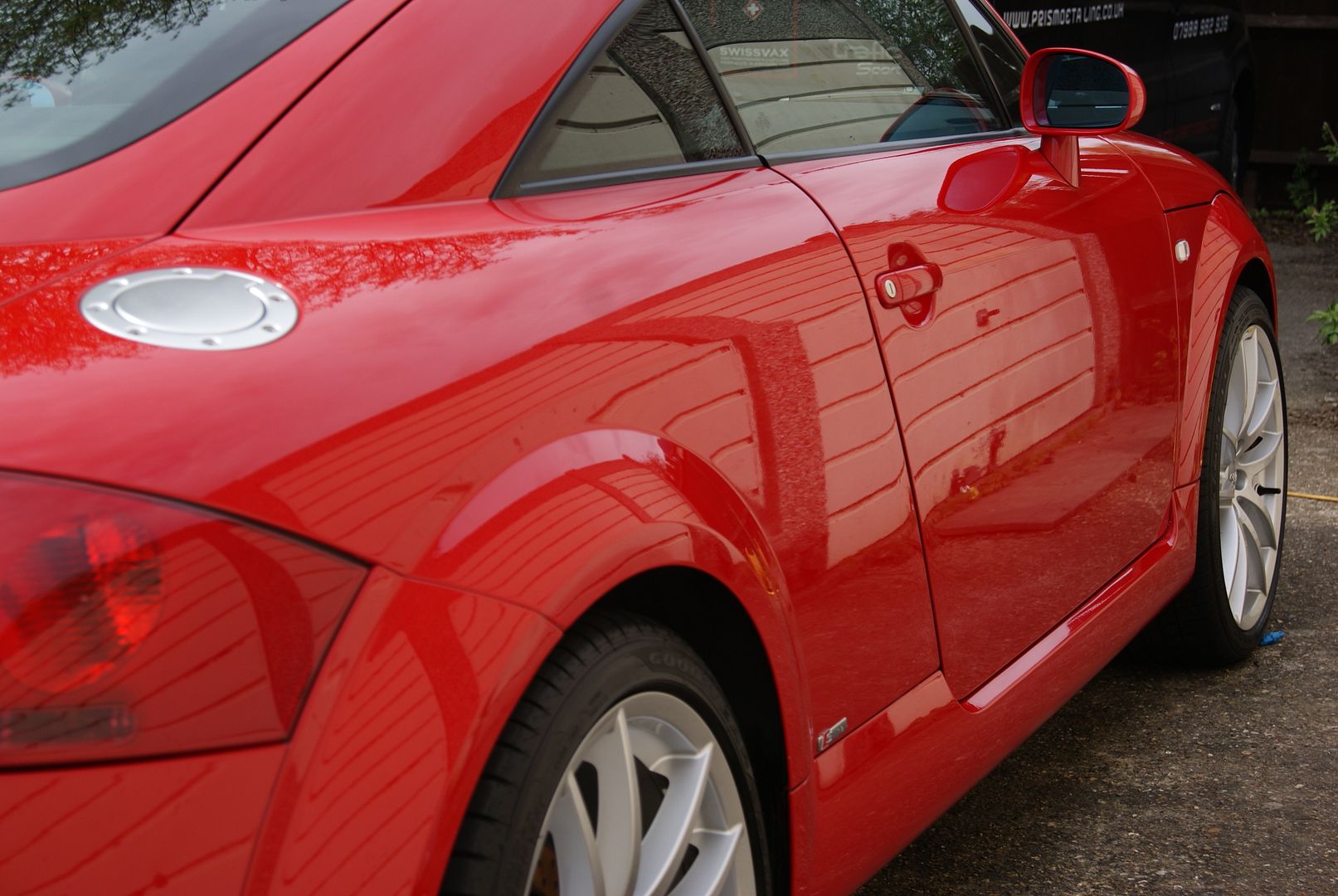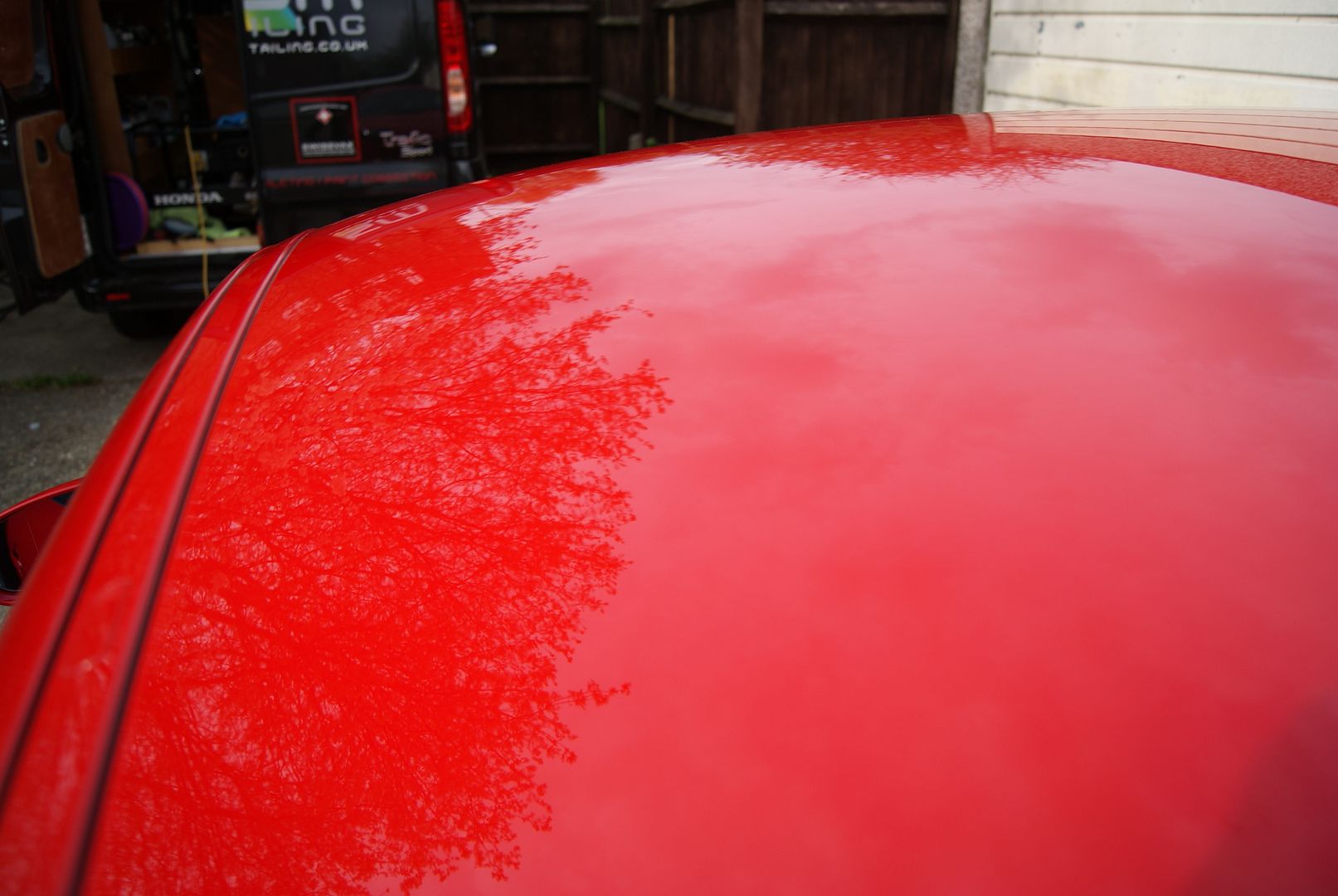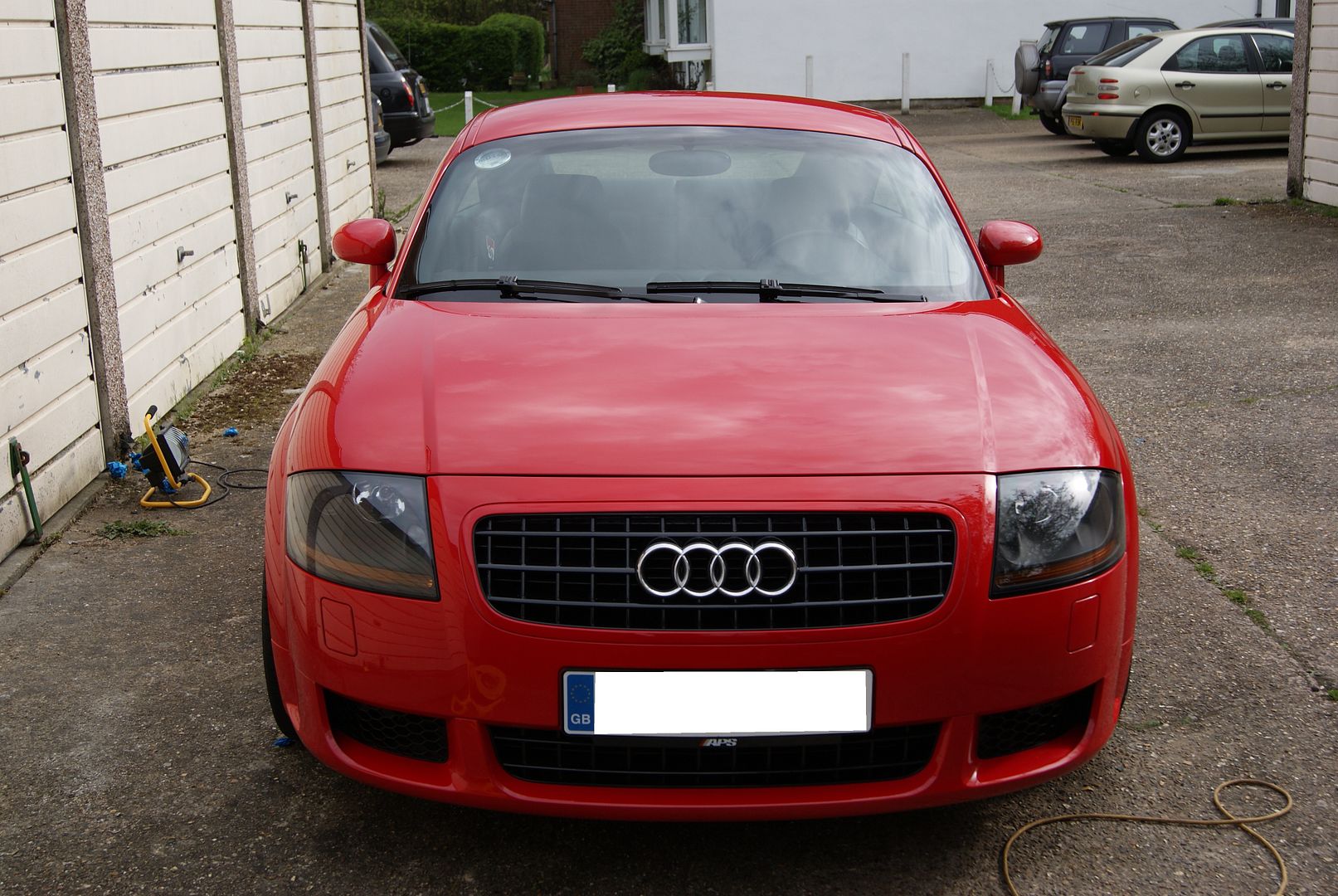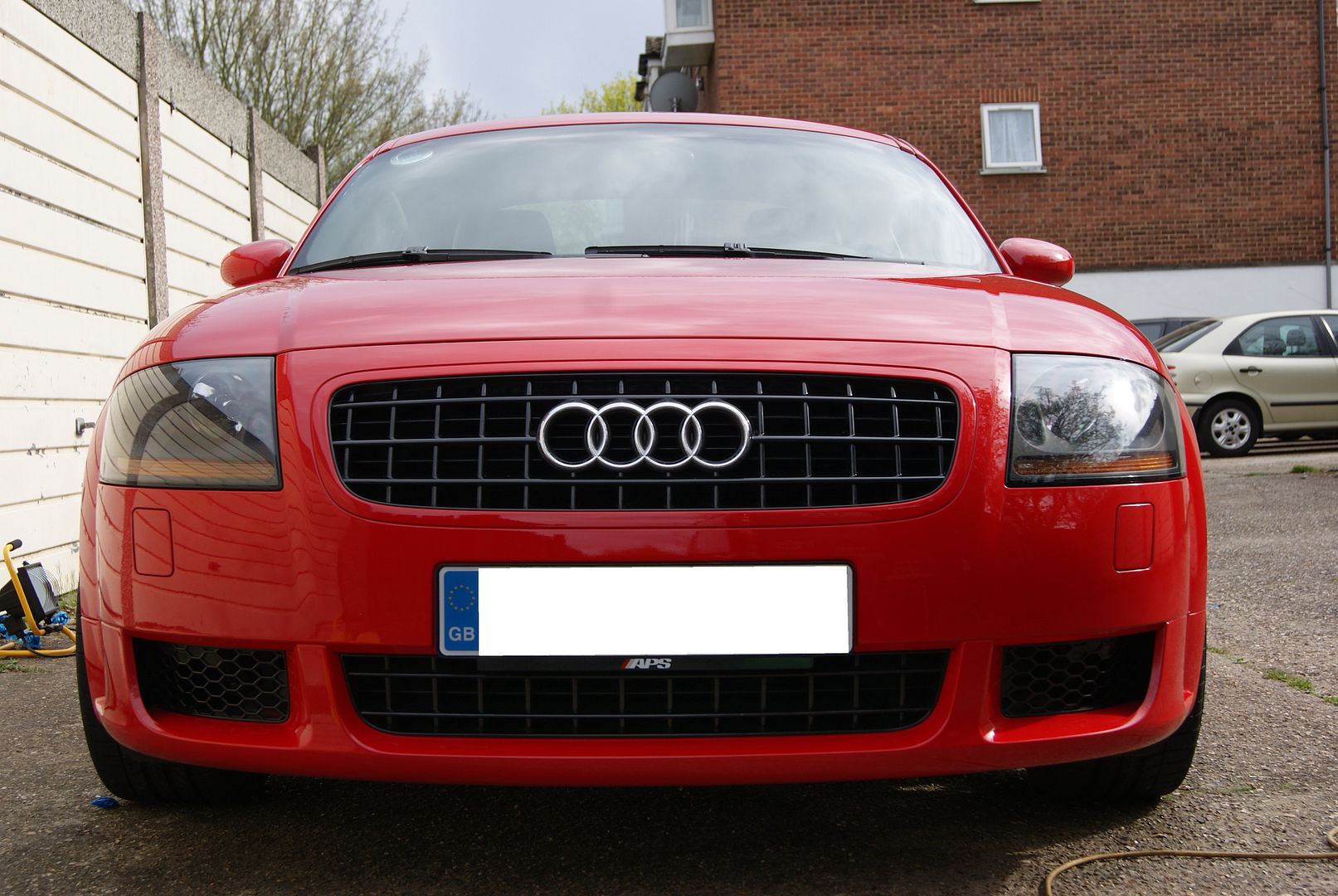 Ill be back down soon to do his partners TT, which is meant to be a lot harder work.....so more to come
Thanks for viewing
Robert Turner
Prism Detailing