Discussion Starter
•
#1
•
I was asked carry out a detail on a clients car within London. Some might know the car, some might not.... Ill let the pics do the talking as this is a little different to most details you will see the use of the eco friendly method was applied.
Car on arrival: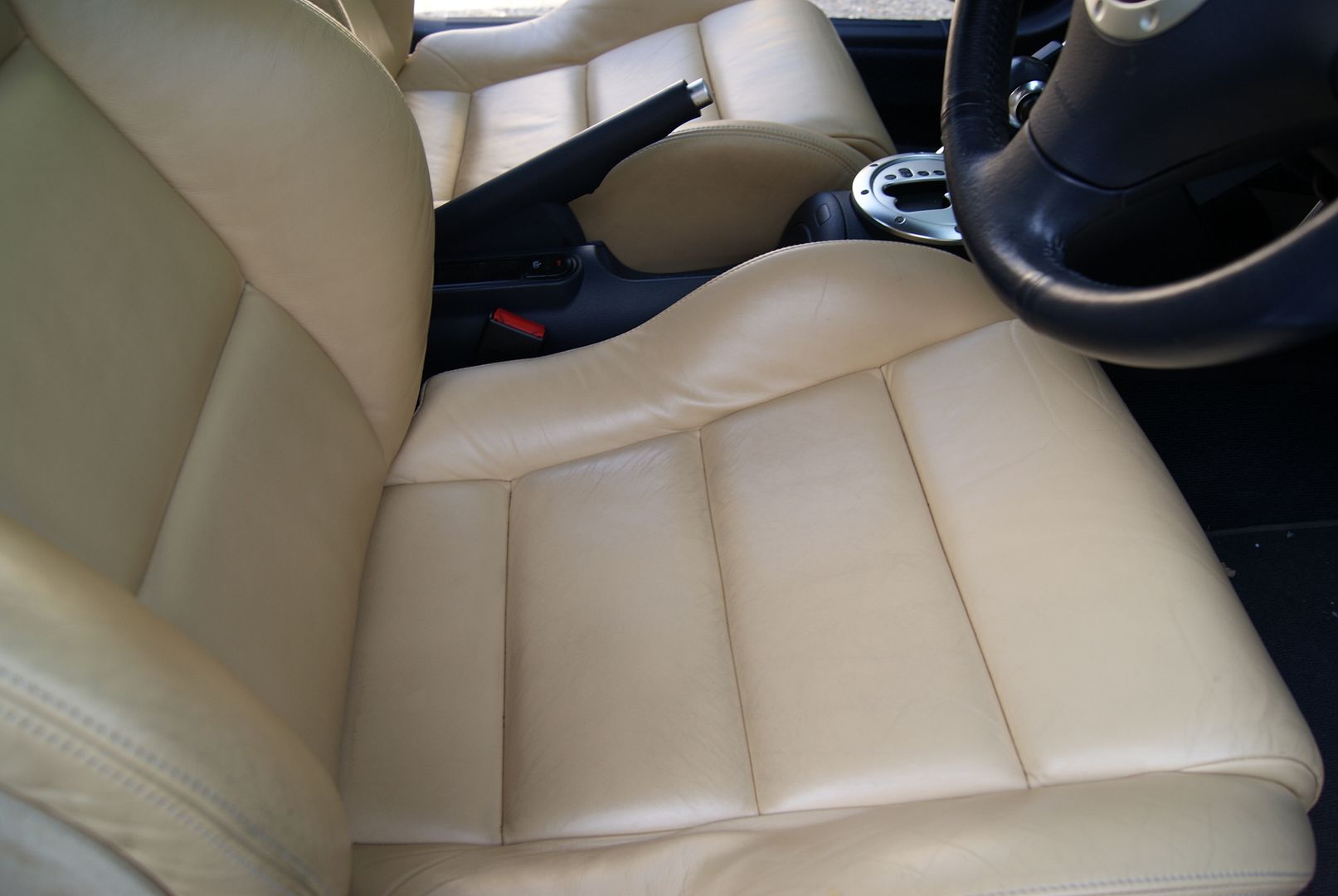 As the car was not too dirty there was no need to use the steamer on the body work so instead used Chemical Guys EcoSmart waterless wash, this works by spraying onto the bodywork, leaving for about a min to losen/desolve the dirt then wipe with a microfiber, but this product in itself gives a fantastic gloss enhacement:
The hood had been subjected to the elements with staining from moss, tress sap and more. For this i did a deep cleanse using the steam cleaner: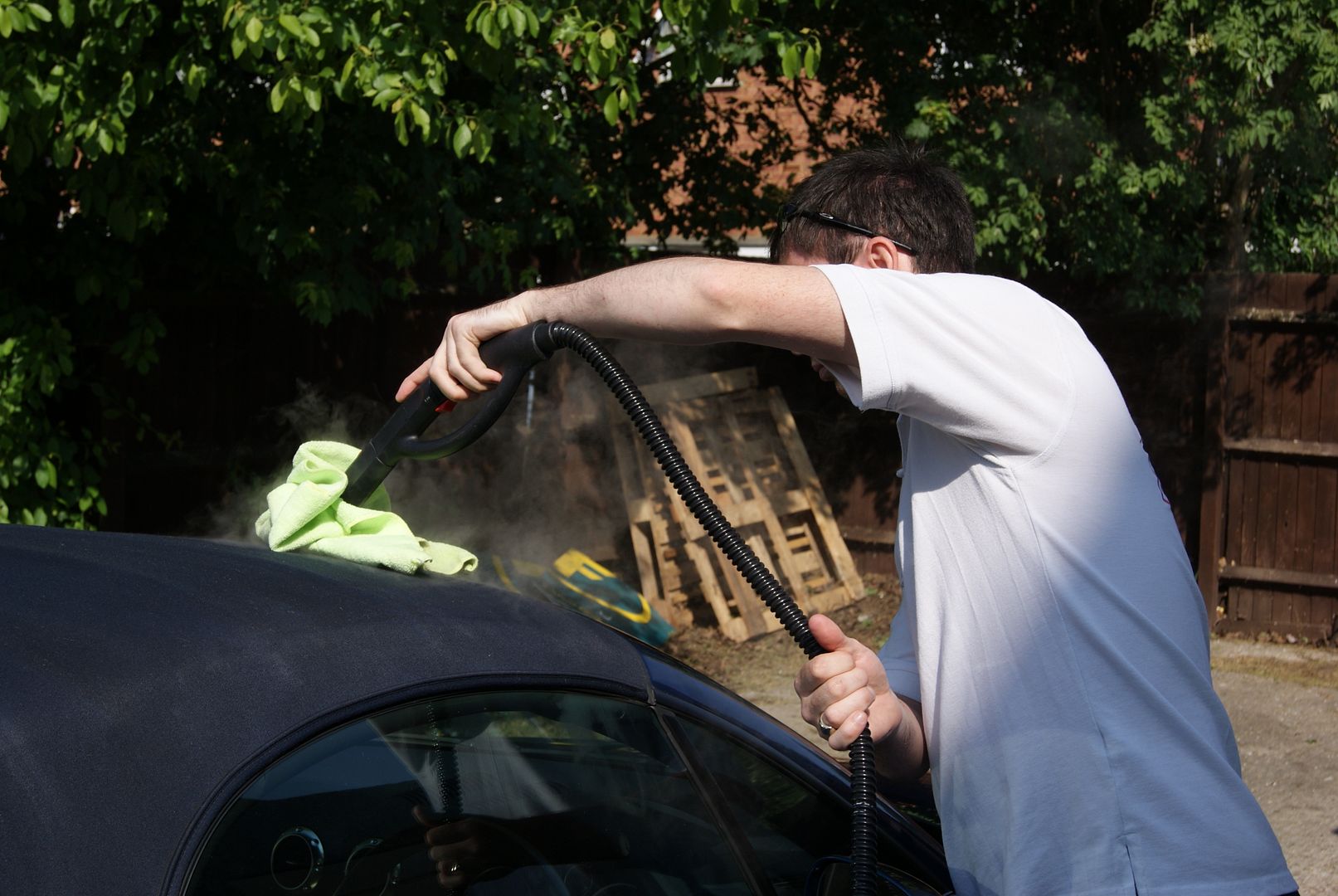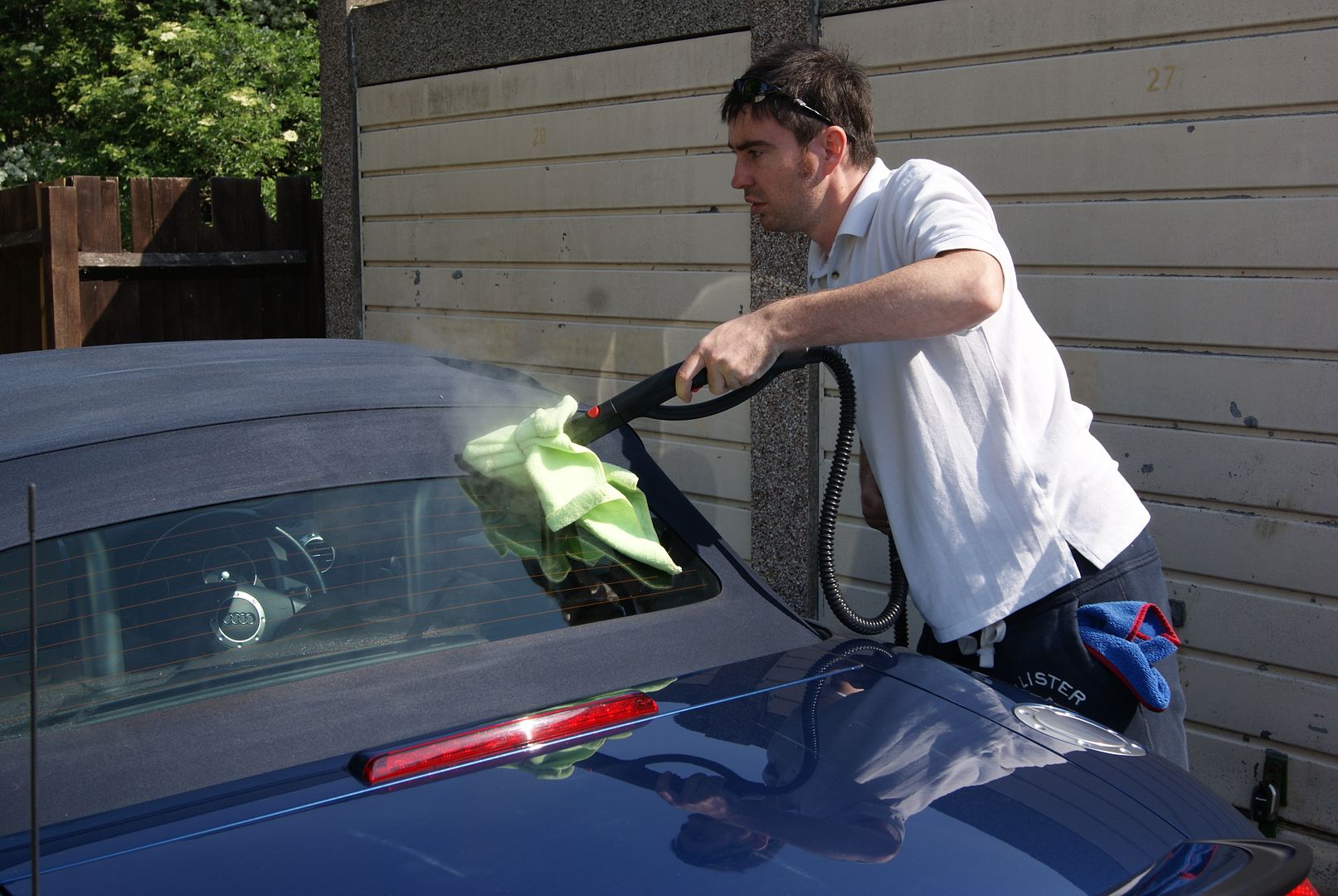 I also used the steam cleaner to clean the arches and the alloys, also made a start to the inteior by steam cleaning the leather seats and interior trim/door shuts. For the leather the steam cleaner is perfect as it allows to add heat and mosture back into the leather, softening it a little and removing some cracks: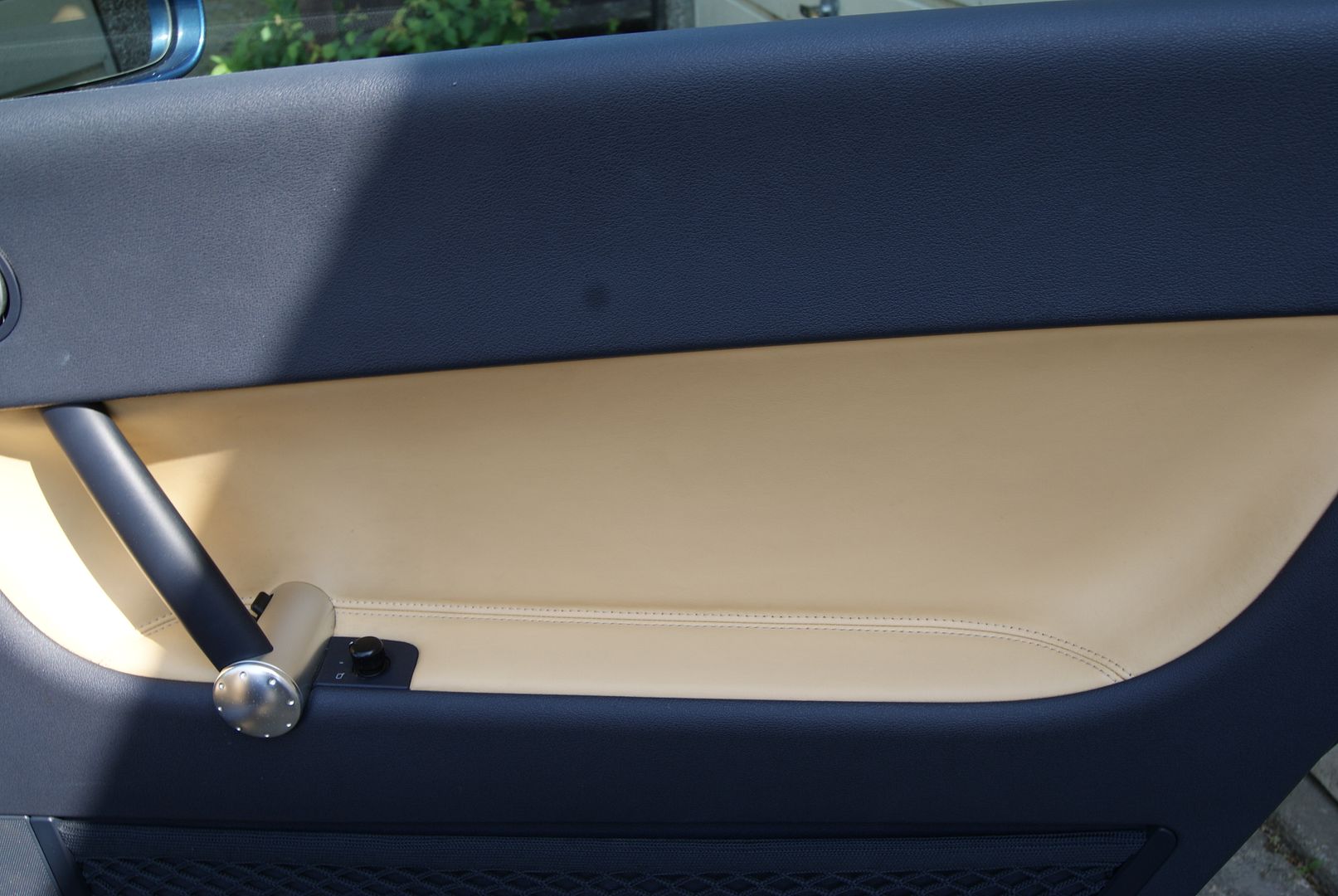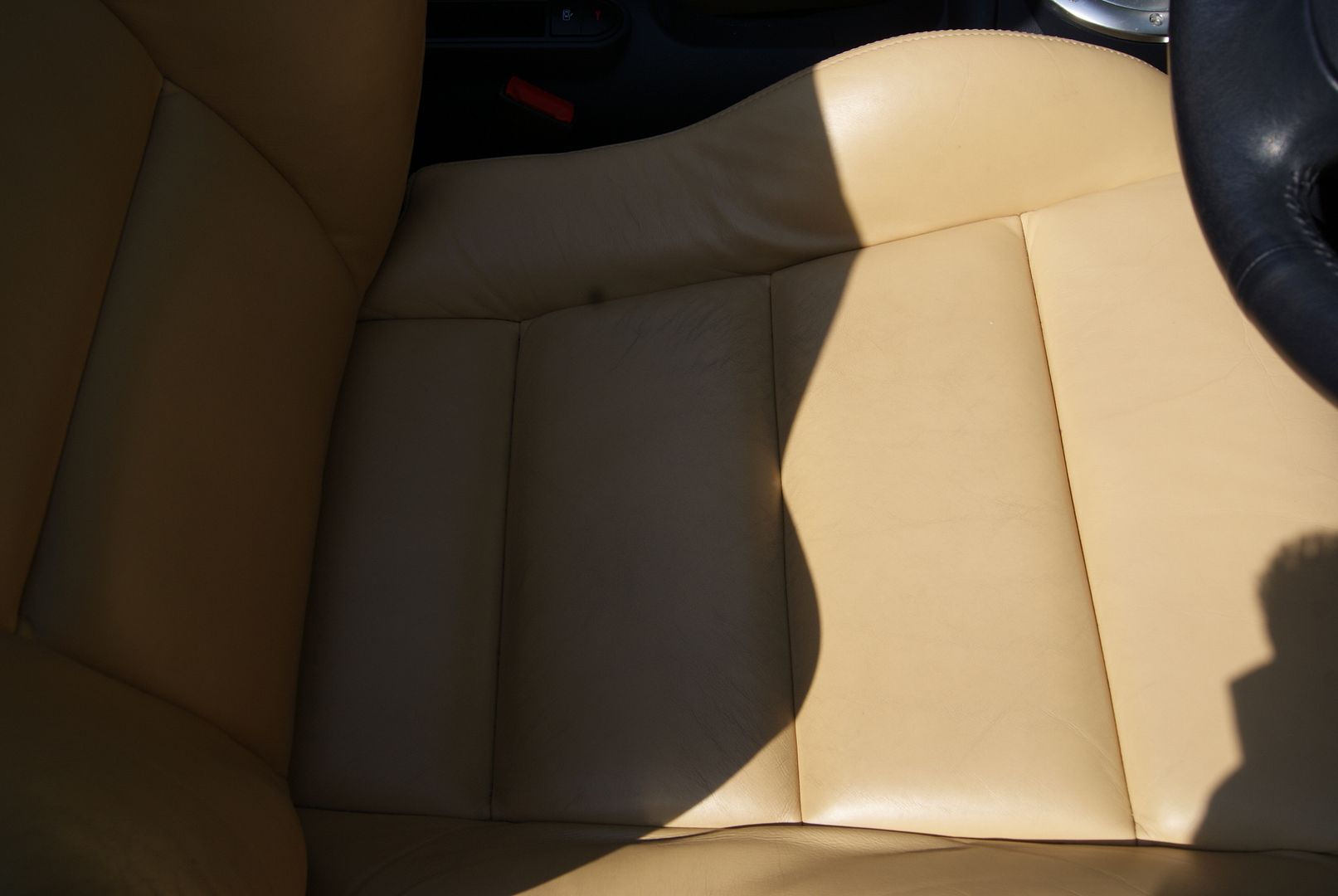 The leather was then treated to LTT Leather Cleaner and Protectant. The Interior was hoovered and the mats steam cleaned:
Onto the exterior.....Inspected the car and too some paint readings with the average reading about 130microns:
For the correction I used only Scholls Concept compounds (S3 Gold, S17). I really do love these products and if worked correctly can achieve amazing results with none to very little hologramming (even with S3 Gold). I have some 50/50 shots: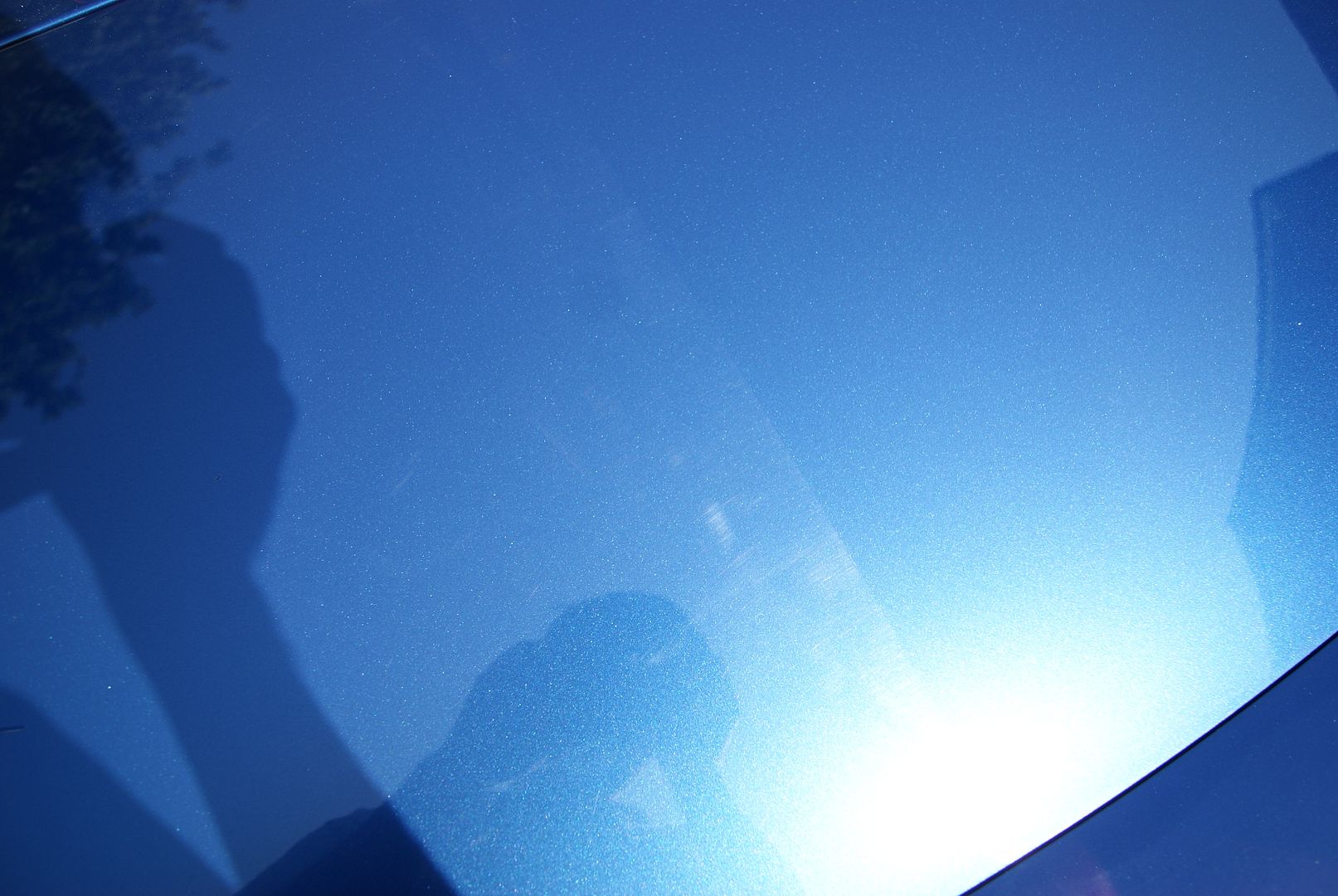 Me in action lol: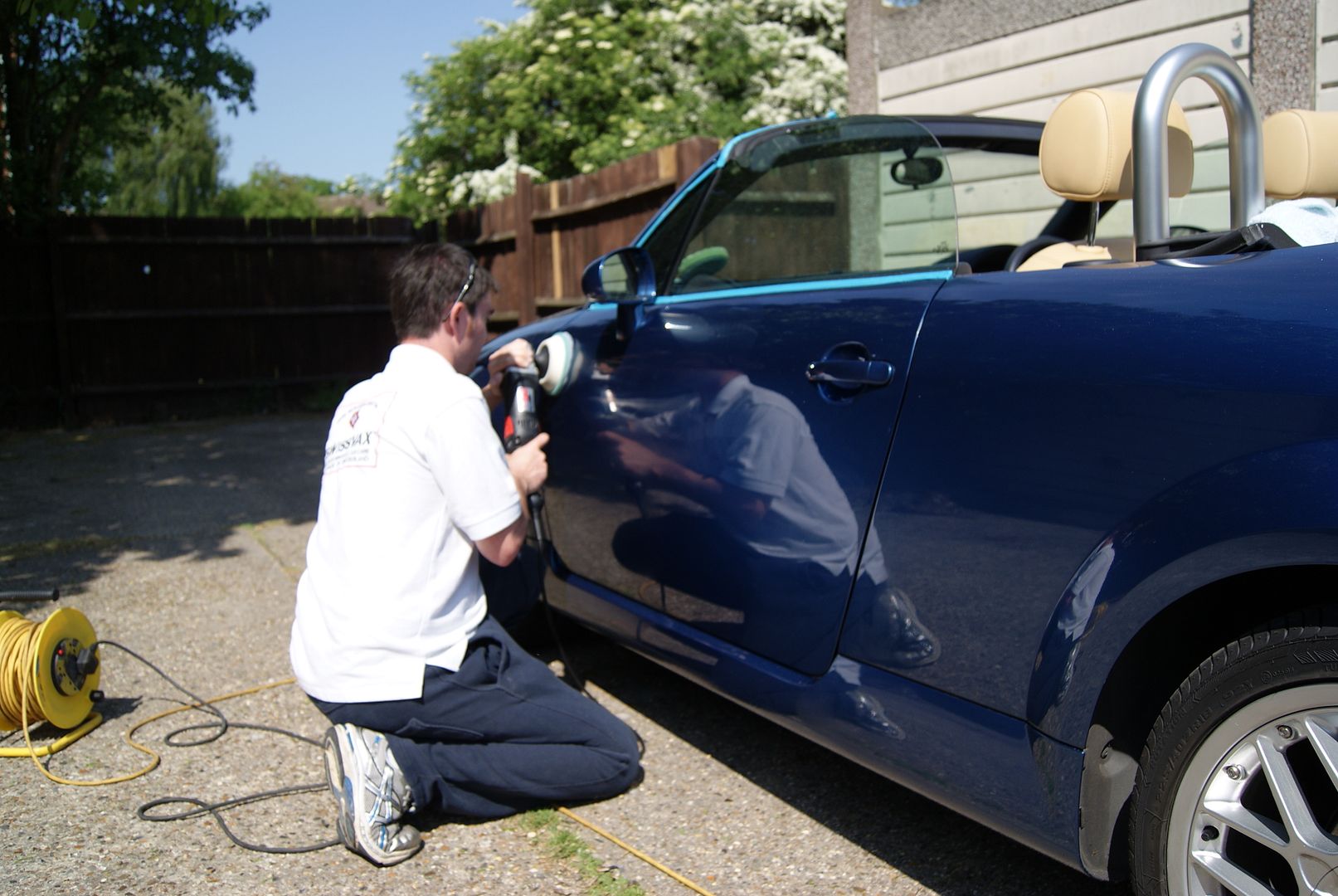 After correction: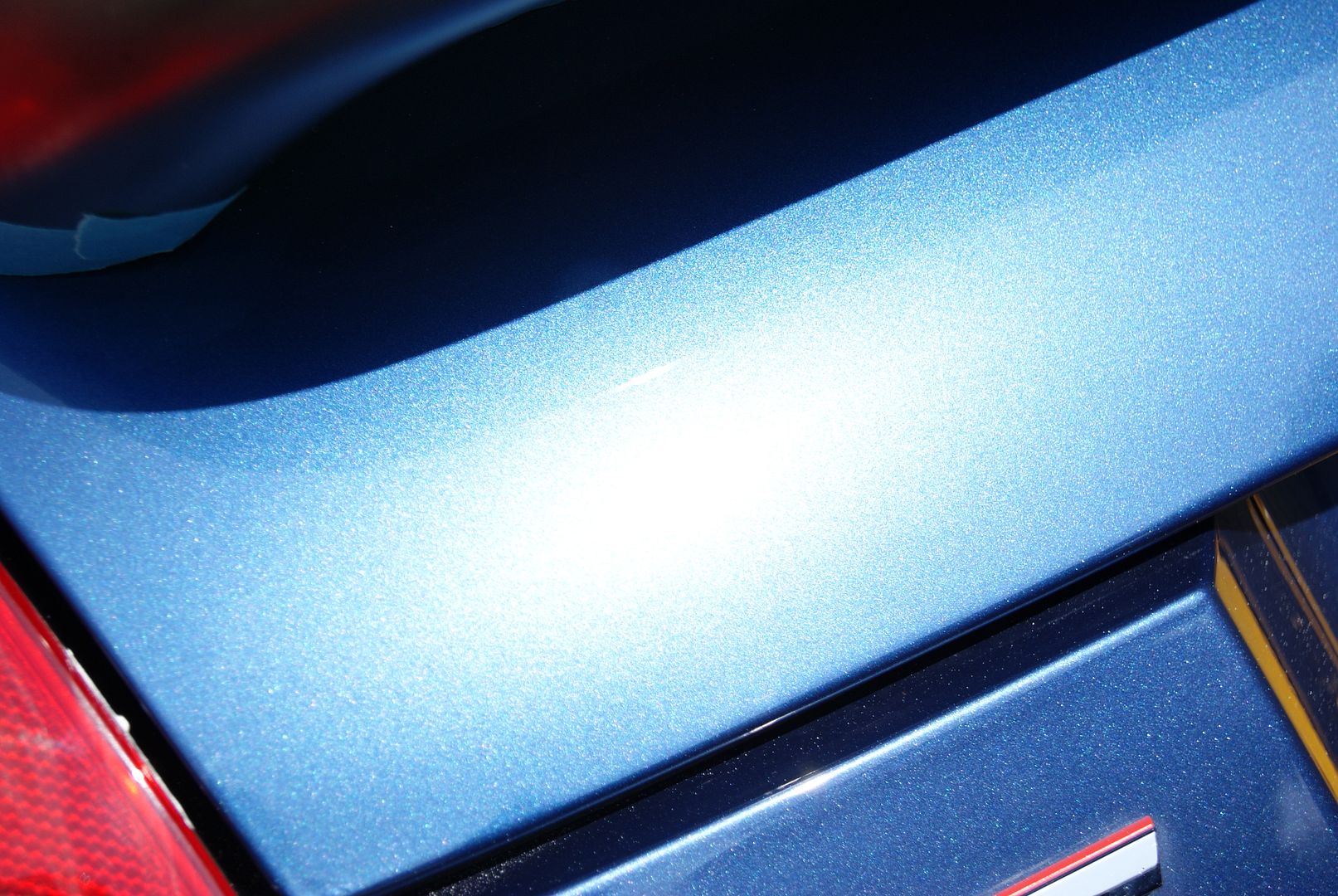 Then the engine bay was steam cleaned then treated with Swissvax Nano Express on the trim:
Before:
After:
The car was finished with Swissvax Best of Show wax, Tyres with Swissvax Pneu, Alloys treated to Zaino Z2 then Swissvax Autobahn, Windows to 3M Glass Cleaner, Hood to 303 Fabric Guard, Exhaust to Swissvax Metal Polish, Door shuts treated to Swissvax Mirage wax and exterior plastic trim to Swissvax Nano Express....the end results: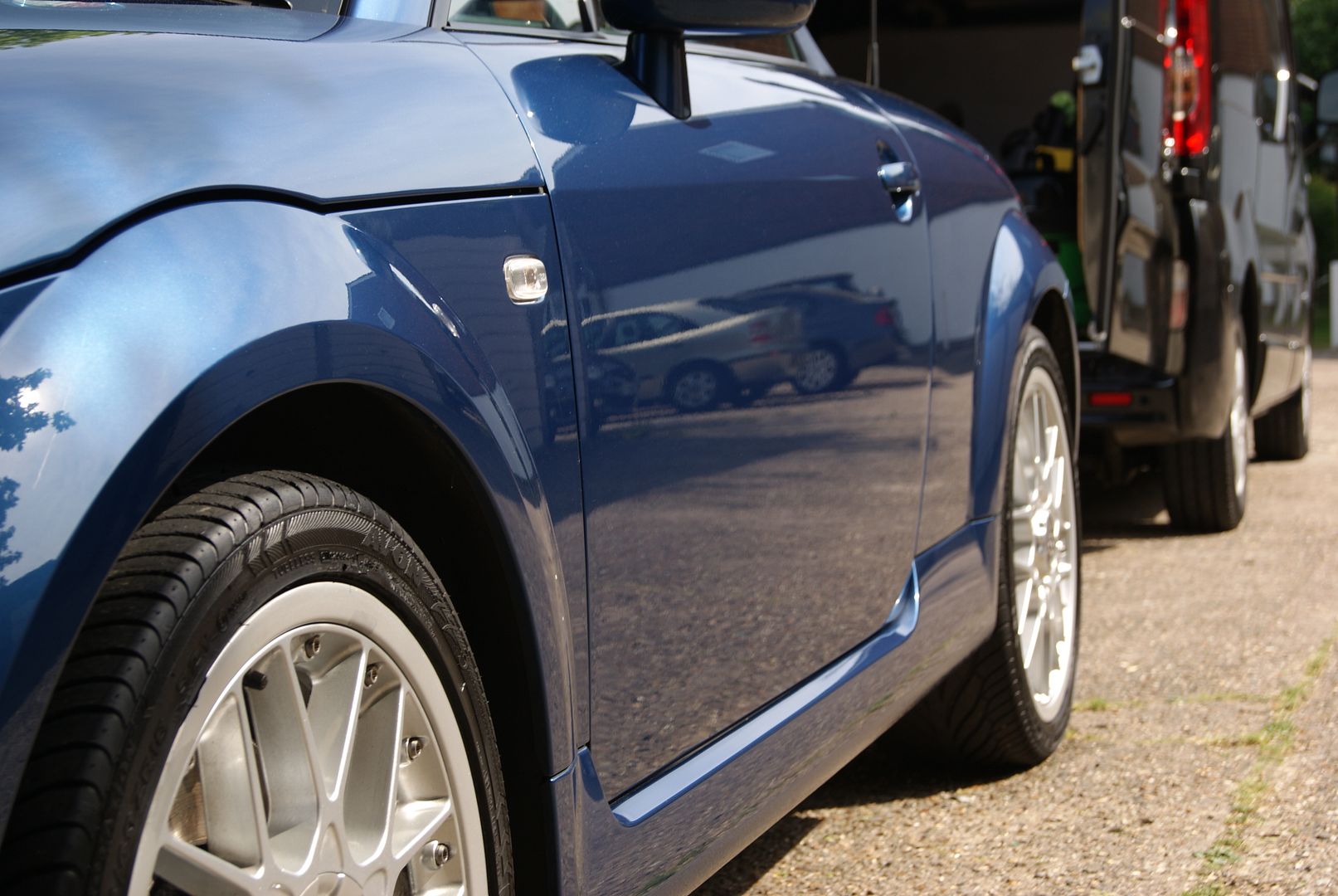 This was a challenging detai for me, mostly because of the environment i was working in and once i finished the wind picked up and dust flying about everywhere, but the results were already achieved and the car was protected and the owner was very happy with the results.
Thanks for looking
Robert Turner
Prism Detailing