Adjusted my KWs: Front-35mm Rear-25mm (with pics)
Guys, since having the KWs fitted, the lack of 'rake' on the car has bugged me. I've seen recently a couple of stock S5s and the rake has made the rear shoulders look 'just right' rather than 'squatting' at the back like mine.
I had planned to raise the rear by 10mm to get that rake, but my 10mm allen socket just wouldn't fit into the rear adjuster (I'm guessing it must require a 9mm, which I don't posess). So I lowered the front by 12mm instead!
The result... Big happy!
...The car looks meaner than ever, and the front and rear lowering looks more 'matched'. The rake angle is back and the lines seem to 'work' better, so I'm delighted. It's quite an aggressive lowering at the front now and I've yet to try some speed bumps, but since I had no problems at all with the previous height, I'm not expecting any major problems.
FYI, if anyone else wants this set-up, the length of exposed thread on the front is 32mm and on the rear is zero. When adjusting the front, the pitch of the thread is 2mm (one turn travels 2mm) and with each turn, the ride height is changed by about 3mm... so 4 turns drops up to 12mm.
Pics - please excuse the pic quality (phone) and the fact that the car desperately needs a wash!!
Before...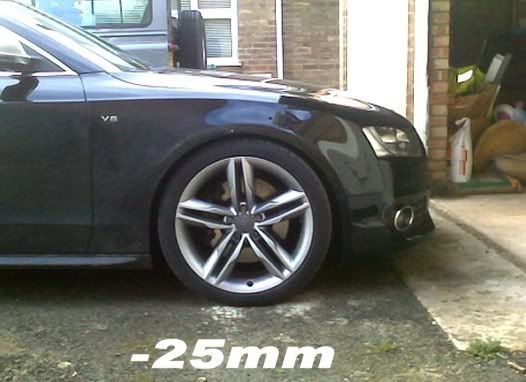 After...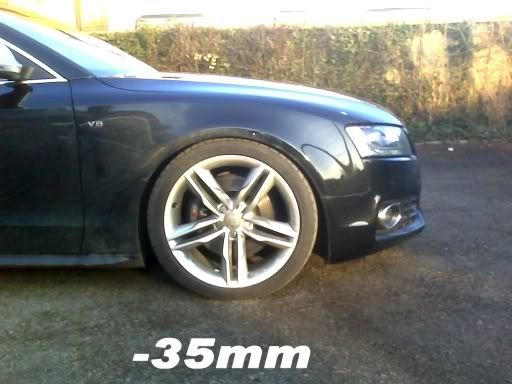 Final Result...