Really good to meet you all on Saturday. I think my car will always feel some kind of afinity to Reb's having undertaken simultaneous surgery!
It was awesome to finely hear the two Miltek S5 setups in person, and will second Ian's thoughts on the difference between the two - his was a lot louder! Spinnner's brakes are stunning tho... There's an 1800 pound hole outlined in my wallet.
Thanks to Ed, Nathan, and all the other guys at APS - it was a pleasure to meet you all, and special note to Ed for taking me out in the 340BHP Edition 30 - nice! ;o)
And onto the most important bit of all - the car!
I had the following fitted - 15mm spacers all-round, KW2 suspension set to the same height as Spinner's but with the damping stiffened up a few notches, and the Miltek exhaust.
The spacers are a must, and make the photos of the car as standard just look wrong!
The suspension, as others have already commented, is very civilised, but far more composed in all instances - acceleration, cornering and braking. It almost seems to cope with bumps and potholes better than the standard setup due to the lack of body roll, and that's with firmer damping than others have had. It looks a lot tidier, but does also remind me that the 18s will have to go at some point! ;o)
The exhaust is just lovely! The sound is not over the top, but floor it through 2nd / 3rd in an enclosed space, and it's dribble worthy... Aesthetically the largers pipes make the standard setup look asthmatic, and fill out the valance perfectly.
And some pics...
Before:
On the ramp with Reb's - Standard vs. Miltek: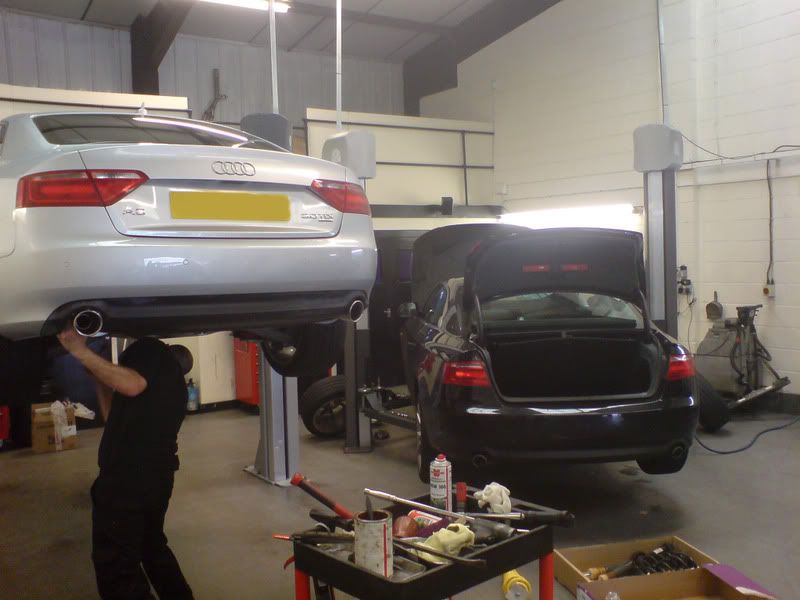 Front suspension:
Rear suspension: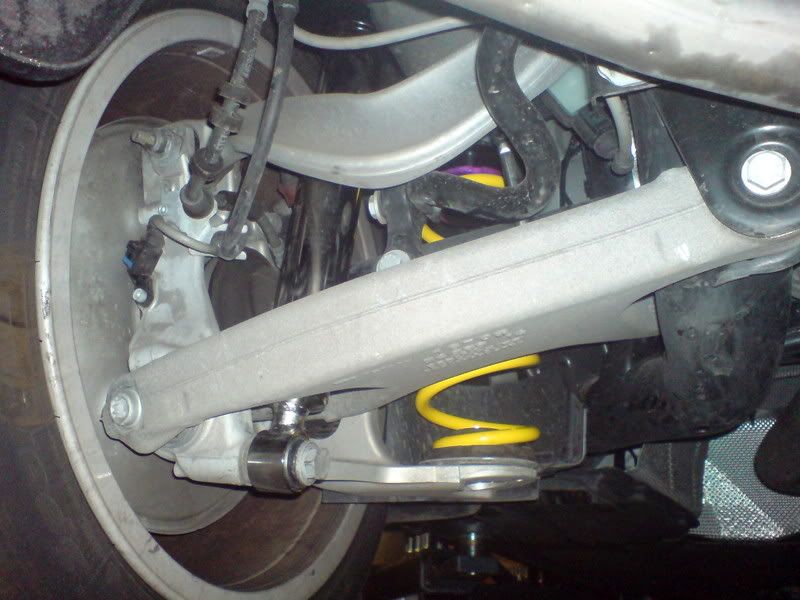 Just about done:
Sittin' pretty:
Back home: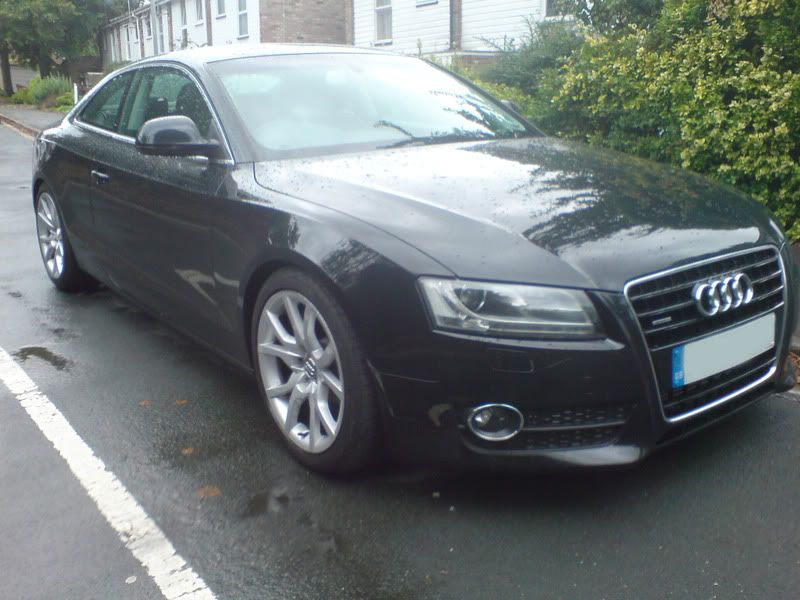 Back home #2: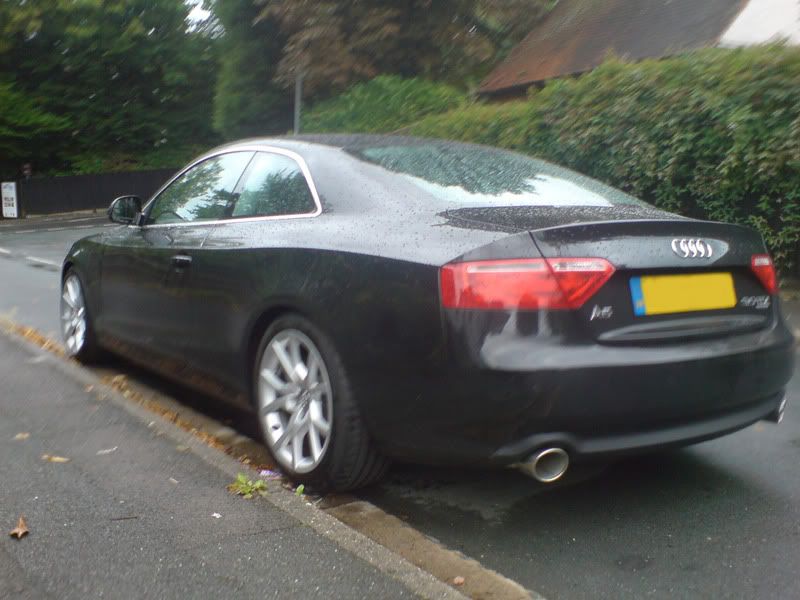 Back home #3:
Exhaust close-up:
T